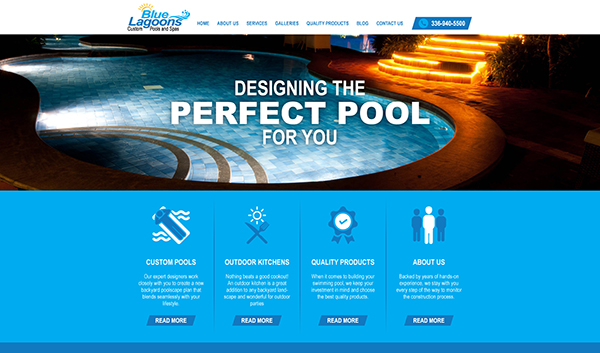 ​Trust the Best for Web Design Raleigh – conversionMOXY
Big businesses, like Toys R Us, are losing out to other businesses, like Amazon. Why? Web presence. Toys R Us depended on customers to come into their stores. However, customers today check out a business online, even if they are inside the company's facility! Therefore, web design Raleigh is extremely important to the growth of your business. If web design is out of your depth, have no fear. ConversionMOXY is able to handle all of your web design needs and help expand your business.
How Do You Build an Effective Website?
Luckily for you, the folks at conversionMOXY know the answer to this question. They are pros in the website development field. As they say in their video, the goal of a website is to convert visitors into customers. They know exactly what to do to build your business through a website. In fact, they follow a 7-phase website design process.
Below, you will find a few of the services they offer.
Actual Website Design – If you do not currently have a website, you need one. They can start from scratch (or build from one that you already have). The first step is always to make sure they understand your business. Their research will determine your target customer. The site must attract exactly the shoppers that need your product or service.
Social Media Management – Tapping into the social media industry is key. People are spending more time on Facebook, Twitter, and Instagram today. Capitalizing on that time is crucial. Therefore, conversionMOXY creates and assists you in maintaining active social media accounts as part of your web design Raleigh NC.
Branding – ConversionMOXY can help you create a more legitimate brand for your company. You need brand recognition to attract customers. They must recognize your logo, color scheme and graphics to trust your credibility.
SEO (Search Engine Optimization) – Of course, when folks do a Google search, you want your website to come up first. Therefore, conversionMOXY works to ensure that happens by utilizing search keywords into articles – making sure your business gets top ranking.
Monitoring – After website deployment, they stick with you to make sure you get the optimal bang from your website. Their job is to keep your website running and working for you!
Already Have a Website?
Since you already have a website, you should know where you stand. Check how your website is faring with an SEO Report. Click on this link, and you will get a report in seconds.
Once you have your report, imagine you are teaming with conversionMOXY. Think of where your website's productivity could be.
Even with an existing website, conversionMOXY can still help your business. By connecting your website, social media accounts, SEO management, branding, and more, conversionMOXY strengthens your web presence, improving your business.
Productive Web Design Raleigh
By catering to your business's needs, conversionMOXY can transform your business through creative and constructive website design. Call them at (336-814-9421) and be amazed at how your business improves!