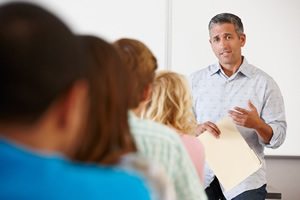 Google My Business | What You Need to Know
What Has Changed?
Google has freshly rolled out Google My Business as a means to help business owners increase visibility. My Business is another tool in their arsenal, which also includes Google Maps and Google Search. With this additional opportunity, quite a few things have changed for the better!
Logging in takes users through a guided tour of the new updates, with instructions on how to use all the new implemented systems.
In addition, business owners can find the meat (Google +, Insights, Reviews, Analytics, and Hangouts) on the same page, cutting out much of the fat. With new optimization for small business, Google has made itself more accessible to every business user. Google has made their interface easier for its users to employ, which is something everyone can enjoy!
Is Google My Business for Me?
The short answer, we've found, is "Yes." The slightly longer answer being: "Yes, because we prefer an easier interface with high-functioning tools aimed to help our business grow."
Google made most of its changes to My Business with the goal of helping the small business sector. However, the newly-programmed advantages can work for larger companies as well.
Google is proving that it is more than a search engine, by making a more robust directory for businesses as well! My Business can streamline your company's information, making it easier for your customers to find you!
In addition, Google My Business is:
Cost-effective: Google My Places is free, meaning that reaching your customers costs you nothing out-of-pocket!
A powerful listing agent: As mentioned, Google takes your company's information and lists it across their service platforms. From Maps to Google +, they've got you covered!
Easy to update: Google My Business is extremely user-friendly. Updating your information is a snap, allowing businesses to make changes anywhere, even on-the-go!
Speedy: Google My Business allows your customers to get information faster and more reliably than ever. Need driving directions? Need hours of operation? Your customers can access your business' information faster than ever.
If you can see how even just one of these attributes will benefit your business, then Google My Business might be for you! With everything it affords to both new and growing businesses, it would almost be irresponsible not to take advantage of these new services.
How Conversion Moxy Can Help
Our experienced social media team can help bring your Google My Business page to life! With custom graphics and real-time updates, we can help your business grow!
Conversion Moxy understands that businesses are ever-changing machines that require regular tune-ups and, as such, we are here to keep your Google My Business page up-to-speed. Our team offers round-the-clock management, updating, and improvements whenever you need them, ensuring that your customers will know when you're open, where you're located, and how to get in touch with your company!
With Conversion Moxy by your side, you'll never miss a potential customer.
For more information and a free demo, contact us today at (336) 245-1640.