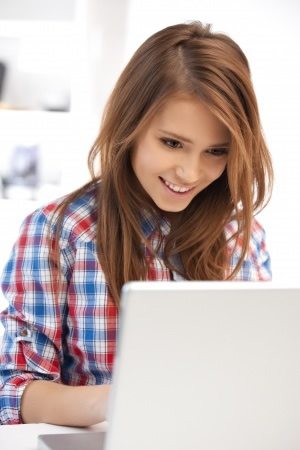 The Advantages of Facebook for Businesses
Social media is a critical venue that allows business owners to keep in touch with their audience, and Facebook for Business is an important component of that social media marketing world.
Creating a hub for your business has never been easier, and focusing your efforts on Facebook ensures that your company will see the results you seek…and soon!
Facebook for Business Works for You
Having a Facebook page is one of the best ways for companies to take the upper hand when it comes to getting in front of their customers. In fact, Facebook Business pages have changed the social media marketing game entirely.
Facebook Business pages are the wave of the future, and can help businesses soar, because of these attributes:
Intuition: Facebook Business pages use analytical data to target the customers you want while giving you a true understanding of their wants, needs, and activities. Facebook's intuitive targeting tools help you keep in touch with your key demographics, and help you direct your advertisements to them, while eliminating those who might not be interested.
Convenience: Facebook Business pages allow businesses to reach larger groups and areas with the click of a mouse! Tailor your advertisements to reach the audience you want, wherever you are.
Pertinence: Stay connected. Stay relevant to the customers you have built, while reaching new and untapped customers through Facebook. Customers who like your business pages, read and share your posts, and check-in when they visit!
With a Facebook Business page, your company can engage with customers, build advertisements that reach their desired audiences, and track how much of that traffic goes to their website.
Is a Facebook Business Page For Me?
Facebook for Business has the tools to help your company move to the forefront, in the eyes of potential customers. Social Media is a common sense-based machine made to make everyday life easier. Facebook's Business class gets you right in the action, taking your words straight to the loyal customers who follow your business. Your presence online can make or break your company today, so it is crucial to keep your image and story out there.
If you want your company to be seen by a tailored audience that wants your products and services, while measuring your ROI, Facebook Business pages are for you!
Keep up with your customers, while connecting in real-time and watch your business grow!
Where We Come In
Conversion Moxy specializes in social media optimization, meaning our team helps construct the perfect outline to help your business succeed. Whether you're new to the social media world or a seasoned veteran, we can help build your presence by connecting more people who matter to your business.
With our attention to detail and vast knowledge of the Facebook Business platform, Conversion Moxy will keep you in front of your audience with:
Fresh content: Our team manages your page for business, and responds to your customers in real-time, never skipping a beat. In addition, our team posts inventive, original, content to keep your audience in-the-know and excited about your products and services.
Upkeep: In addition to our original content, our team keeps out the clutter! In a world where negative comments run wild, don't you want someone on your side?
Custom branding and images: Your fans want to see custom photos and posts, there's no way around it. Conversion Moxy outfits your Facebook Business page with custom headers, profile photos, and image posts to keep your audience interested!
Unparalleled strategies: Our strategies can't be beat! With the creative forces of Conversion Moxy working on your Facebook Business page, you won't believe how many "Likes" you'll get!
Contact us today at (336) 245-1640 for a demo, and let us help get your company on the right track!