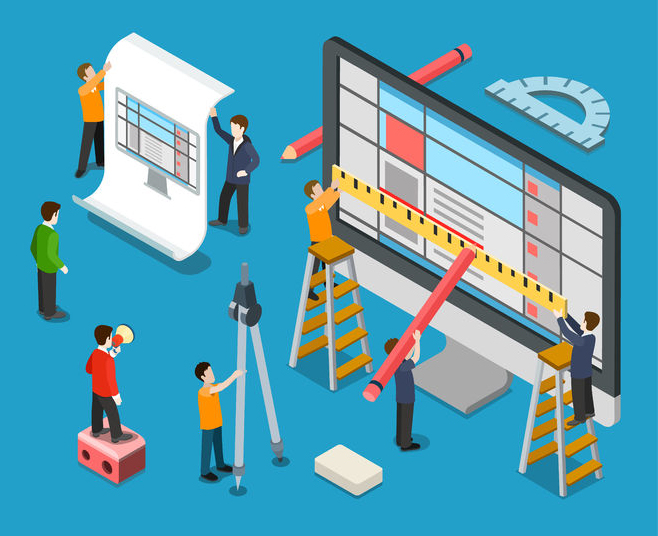 ​Website Design Atlanta Businesses – Get Results Now
Websites are crucial for any business. It's the place potential customers go to learn more about your business and hopefully become customers. In fact, it's for this reason that website design is so important. Your website must be easy to navigate, mobile-friendly, and optimized for search engines. When it comes to your website, equip yourself with the knowledge as to what works to attract customers. That's when you call the professionals at conversionMOXY. Their experts create the best website design Atlanta business owners trust. Now, let them build a new site for your business or give your old website a fresh makeover.
For the Optimal Website Design Atlanta Businesses Call conversionMOXY
Website design can be tricky as there are many aspects to consider. At conversionMOXY, website design is our passion. For every website we build, we use 7 steps. These steps ensure fast results, which means a higher conversion rate, turning more potential customers into actual customers. The steps are analysis, plan, design, content, development, testing and deployment.
Just as the steps suggest, we begin by analyzing competitors' sites then figuring out your best options for generating results. Next, we carefully plan, design, then create content, all while adhering to Google's standards and optimizing for search engines. Finally, we develop your site and test it before launching, ensuring no glitches. However, our work doesn't have to stop there. In addition, we can also manage your site once it's live.
Not Seeing the Search Results That You Want? Let conversionMOXY Help You!
Besides designing and planning your website, we offer maintenance services that include the upkeep of your website. In other words, we'll manage your site and post fresh and optimized content, all according to your schedule. Furthermore, we'll get you noticed in search engines, giving you top rankings and high listings in Google searches. As a result, this means higher lead generation and more website traffic that brings more business to you.
If your business has been slow, chances are it's due to your website's lack of traffic and leads. Right now, your competitors are using their website to appeal to today's online searchers! That's why we are here to help, providing you with up-to-date information and getting your website noticed. So, for new website design Atlanta businesses, contact conversionMOXY, the dedicated experts ready to help you reach your goals.