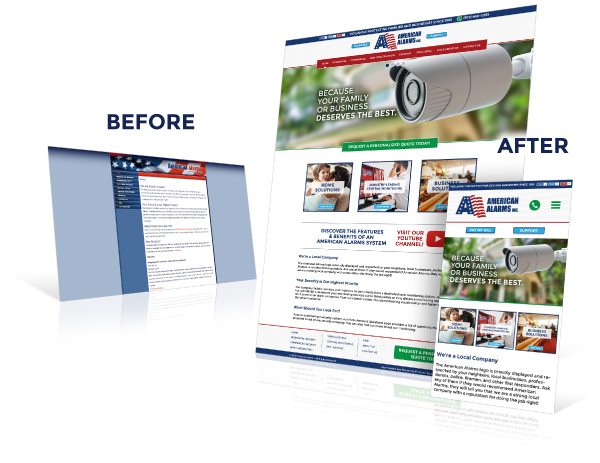 ​Website Design Winston Salem – Why a Custom Site is Key
With millions of websites on the internet, it can be very difficult for one to stand out. This is especially true when so many of them look similar. Your business is not the same as any other, so why should your website resemble any other site? This is why you need a custom design. conversionMOXY offers premier website design Winston Salem and nation-wide. From us you will get:
A unique look
You have about five seconds to make a strong impression on your site visitors. If your site is not visually appealing, they will most likely move on. We will create a stunning site for you that will lure people in and keep them interested.
Branding
Every business has a brand, and we will work with you to articulate what you want it to say. Using your company's vision and voice, we will make sure your web design perfectly captures your brand's essence.
SEO
A great website is pointless without a plan to drive traffic to it. We will create a search engine optimization (SEO) strategy specifically for your business. This will include using the right keywords, creating quality content, and more. Our professional writers will provide constantly updated material for your site. They gear all articles toward moving you up on page one of search results. If you are not on page one, you are in the "dead zone!"
CRM integration
It is more important than ever to understand your customers and their buying habits. This is where a CRM (Customer Relationship Management) system comes in. It gives you the ability to keep tabs on your customers and enhance your relationships with them. We will integrate your CRM into your new website.
Trust conversionMOXY for your website design Winston Salem
These days, businesses can't afford to go with generic sites that look like so many others. For a custom site, get in touch with conversionMOXY. We will ensure that your site stands out and helps you get more leads. Learn more about the website design Winston Salem businesses are relying upon. For that and information on all of the digital services we offer, contact us.