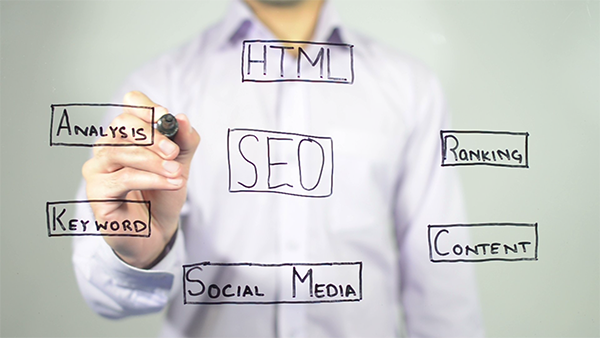 ​Atlanta SEO – Your Business Needs It to Succeed!
In the age of technology, your customers can find anything within seconds. Therefore, it is crucial to be ahead of the competition. The best way to do this is by ranking high on search engine sites, such as Google. SEO (search engine optimization) is the process of gaining "organic" results. These gains are the result of improving the online visibility of a website/webpage in Google's unpaid results. Typically, 89% of online searchers do not look past the first page of their search results. Thus, it is essential to rank high. If you need Atlanta SEO expertise, conversionMOXY is the agency to call.
Why Trust conversionMOXY with Atlanta SEO Needs?
The goal of high search engine results is turning visitors into customers. The easier it is for searchers to find you, the better the chances they will become customers. So, how do you rank high on search engine sites? There are specific techniques and algorithms that experts such as conversionMOXY know how to use. In fact, these algorithms change frequently and you need a professional to keep up with the current requirements. Every business is unique and so are their SEO needs. ConversionMOXY will customize an SEO strategy that works specifically for your business.
First, they will determine the specific keywords for which your potential customers are searching. Then, they use those keywords on your website and other online content. It is important to use these keywords in the appropriate locations and to follow the many other rules. Flooding your site with keywords can harm instead of help. Choosing quality keyword content over quantity is essential to great SEO ranking.
ConversionMOXY uses many additional tactics to lift your SEO ranking. Their experts understand the proper and most effective methods and want to use them on your behalf. Watch this video for more information on how they can improve your SEO ranking.
Other Ways conversionMOXY Helps Your Atlanta Business
While search engine ranking is crucial to gaining customers, it is not the only important aspect for a strong business. A fully optimized, well-designed website is also essential to gaining new customers. A custom website looks professional and helps with your SEO ranking. In order to rank high on search engines, your site must also be mobile-responsive. Customers today use their phone to do most of their searching.
Web experts at conversionMOXY will design and build your website based on your brand, products or services, and the needs of your customers. Your custom web design will help convert prospects to leads or sales. Also, branding is important to telling your story, values and to develop a brand culture. They will take into consideration what your competition is doing right and wrong. This will help give you an edge above the competition.
Is your business in need of an increase in client-base and sales? Then, it is time to consider where you rank on search engine sites. Contact conversionMOXY today to start a conversation about how they can improve your Atlanta SEO business ranking.