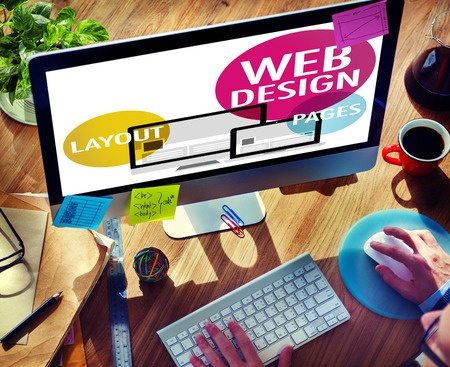 ​Web Design Winston Salem – Creative and Functional
Are you a new business in need of a website? On the other hand, are you a business owner who wants to revamp an outdated website? The web designers at conversionMOXY will create a web design Winston Salem companies need to attract new customers. Our sites are creative, functional, interactive and they convert readers to sales for your business. You want your website to be informative, eye-catching and attention-holding. We present the independent data to prove that your site is generating new sales.
Web Design Winston Salem Businesses Need
Top Google-Ranking Website – The best way for clients to find your website is by a high Google search ranking. Search Engine Optimization (SEO) is the term used to identify a website's ranking. A great percentage of people do not look past the first page of a Google search. ConversionMOXY web experts can create content that will help your website achieve a high SEO ranking.
Creative and Interesting – You want your website to be eye-catching but not busy. Adding high-quality photos and relevant short videos can keep viewers on your site longer. The better your website engages them, the better the chance they will convert from visitor to customer.
Informative and Usable – Your website content must be concise and clear. If viewers cannot understand what your business offers or represents in the first few seconds, they will move on. A website that is hard to navigate and confusing can also deter possible customers.
Correct and Updated – It looks unprofessional when there are grammatical errors. Even more frustrating is information that is incorrect or outdated. Your website needs regular maintenance checks for any of these issues.
conversionMOXY is the Web Design Expert
ConversionMOXY understands that your website is the core of all your online marketing activities. The web development team at conversionMOXY will give you website solutions that will turn visitors into customers. Their 7-phase web design process allows your website to do what it is supposed to do, turn visitors into customers.
Happy clients of conversionMOXY have experienced this increase of visitors and sales. For a local auto business, Peters Auto Mall, they created a custom website. It contains daily inventory feeds and focuses on content. Thus, they have driven a substantial increase in organic search traffic and an increase in lead conversion. Another customer, Frontline Construction, is breaking into international markets. The conversionMOXY web team designed a new custom e-commerce responsive website with custom business functionality. Moreover, their website is now mobile-responsive.
The technique for web design Winston Salem businesses need is a complex process. You do not want to assign this project to any web designer. Your website needs experts that will not only bring it more visitors, but also secure them as customers. Contact conversionMOXY today to start the process toward a new and improved website!