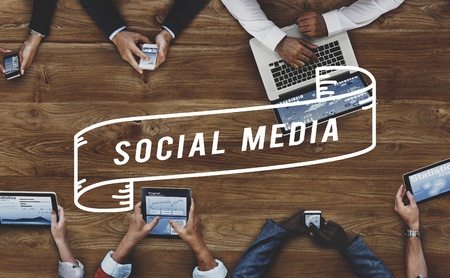 ​Social Media Management Services from conversionMOXY
What is social media, anyway? Also, why does your company need social media management services to get the best exposure? According to WhatIs.com, social media is "the collective of online communications channels dedicated to community-based input, interaction, content-sharing and collaboration." Social media content sharing and collaboration are important resources for businesses. Data gathered from social media outlets enables companies to increase brand exposure and broaden their reach and influence.
Social Media Management Services Maximize Your Web Presence
First off, today Facebook reports a customer base of 2.07 billion users. There's a good chance at least a few of those users are already your customers. And with a well-managed social media presence, you could attract so many more. conversionMOXY professionals can save you time and deliver real time results and data, which your company can use to:
Increase your company's exposure
Develop loyal fans and repeat customers
Provide relevant market insight
Generate leads
Increase traffic
There's more to social media management services than driving sales, though. Improving website rankings increases your company's visibility on the web. Blame our short attention spans on our mobile phones and Google searches. Most of us turn to search engines for everything now and don't search beyond the first page of results. A well-managed social media presence can make your company rank high enough so the searcher sees your brand immediately.
Establish your social media presence with conversionMOXY
conversionMOXY professionals will manage your posts to the social media platform that best suits your business. Their practices will target new customers and help make your brand easy to share between existing customers. Another benefit to their social media management services is having hard data and real-time results at your disposal. This information enables you to refine your web presence and conventional marketing approaches, further driving qualified traffic to your site.
Social media management services save you time and energy you can direct to the daily requirements of your business. conversionMOXY professionals are fluent in the various ways to augment and maintain your web presence. Consequently, there are social media management packages for several business models. With professional experience in social media practices, conversionMOXY can make your web presence felt. There are various approaches to social media management. Therefore, save time and other resources by letting the professionals at conversionMOXY find the best approach for growing your business.