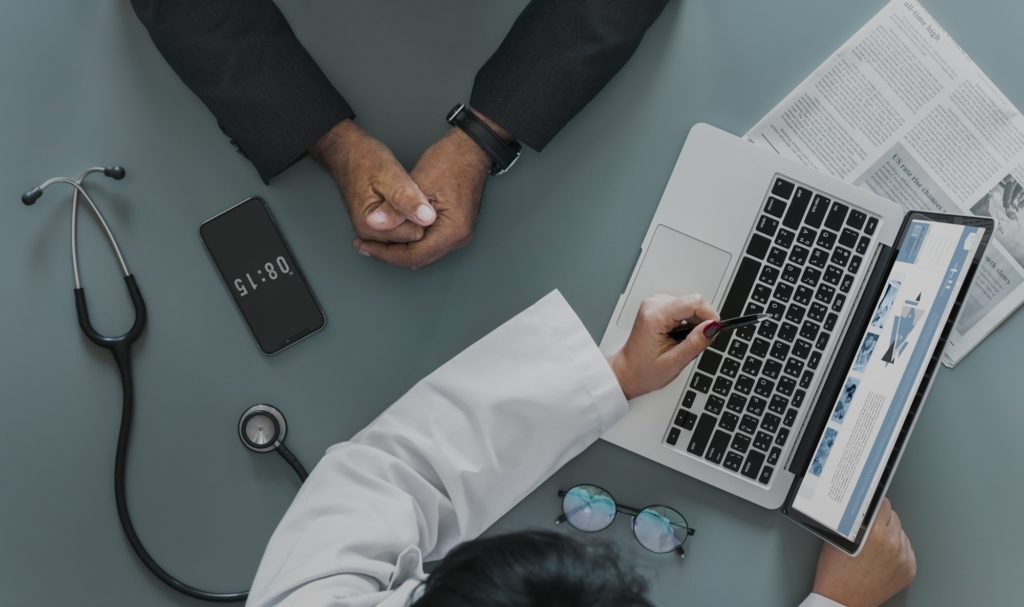 Hospital Marketing – 5 Tips That Should Be Part of Your Strategy
At conversionMOXY, we specialize in hospital marketing that works. Whether your hospital is large or small, we can help you improve your messages to reach more patients. We use real data to customize a marketing plan for your hospital, and continually monitor results to increase ROI. Here are five tips that can help you start a better marketing plan:
Attract More Local Patients with SEO
SEO, or search engine optimization, is one of the best ways to reach more patients in your area. Do you have an optimized website? The content team at conversionMOXY knows exactly how to ensure your website appears when people search certain keywords. Even more importantly, we know how to create SEO to attract people who live near your hospital. After all, it doesn't really matter how many people visit your website if most of them live hundreds of miles away.
When someone in your area searches online regarding a health concern, is your website showing up as the top result? If you aren't using SEO techniques, you're missing out. In fact, people may be going to other hospitals even when you are the nearest option! We'll have you on the first page of Google results every time someone in your area is looking for a hospital. With our marketers helping you, you can concentrate on providing the best health services for your community.
Learn more about our local SEO services here.
Ensure Your Website is Easy to Use
Did you know that website visitors will leave in just 10-20 seconds if the experience is bad? So, you have less than 10 seconds to convince them to stay. This means your pages need to load quickly and the design has to be attractive and informative. Most importantly, information has to be easy to find. If it isn't, they'll look elsewhere.
Our website design team can ensure that your website is functional and beautiful. We don't use cookie-cutter templates. Instead, we create a website based on your unique offerings. When building your website, we take navigation into account and always make it easy for patients to contact you. Additionally, we review the data to see what works best for your specific hospital. You can click here to contact us about our custom websites or request a free quote.
Use Digital Advertising to Promote Services
Digital advertising can be extremely beneficial for attracting new patients who need your medical services. However, if you don't have experience with today's advertising technology, it can feel like you're throwing away your money. If you really want to get a return from digital ads, it is best to work with an experienced ad team.
Here at conversionMOXY, we create customized digital ads to use across multiple channels. With our help, you can reduce your ad costs and see more conversions. Learn more about ads here.
Don't Ignore Social Media
Social media marketing is not just for retail businesses and restaurants. With the right messaging, hospitals can see great results on social media. Our marketers have experience with Facebook, Twitter, YouTube, Instagram, Pinterest, and more. Additionally, we offer multiple social media packages. If you need help setting up your channels, but prefer to do the day-to-day management yourself, we offer that option. However, we can also help manage your accounts long-term. We can also assess the health of your current social channels and make recommendations for improvements. Strategy is critical to determine the best way to use your ad spend.
Hospitals and medical facilities can see great results with social media because this is how people become loyal fans. When someone needs medical services, they can turn to Google or they can go with a brand they already trust. We'll help you stay at the forefront of people's minds so that you're always their #1 hospital choice. Learn more about social media marketing here.
Keep Your Hospital Marketing Consistent
Finally, digital hospital marketing is not very helpful if you don't focus your brand messaging. We utilize an omni-channel approach to marketing. So, we'll create a consistent brand strategy to help you solidify your hospital brand in the minds of local consumers.
To learn more about how we can help you, click here to contact the office nearest to you. We can give you a free quote based on your marketing needs. Or, if you aren't sure what package is right for you, talk to one of our marketers for a full assessment. If you prefer, give us a call today at 336-245-1640.