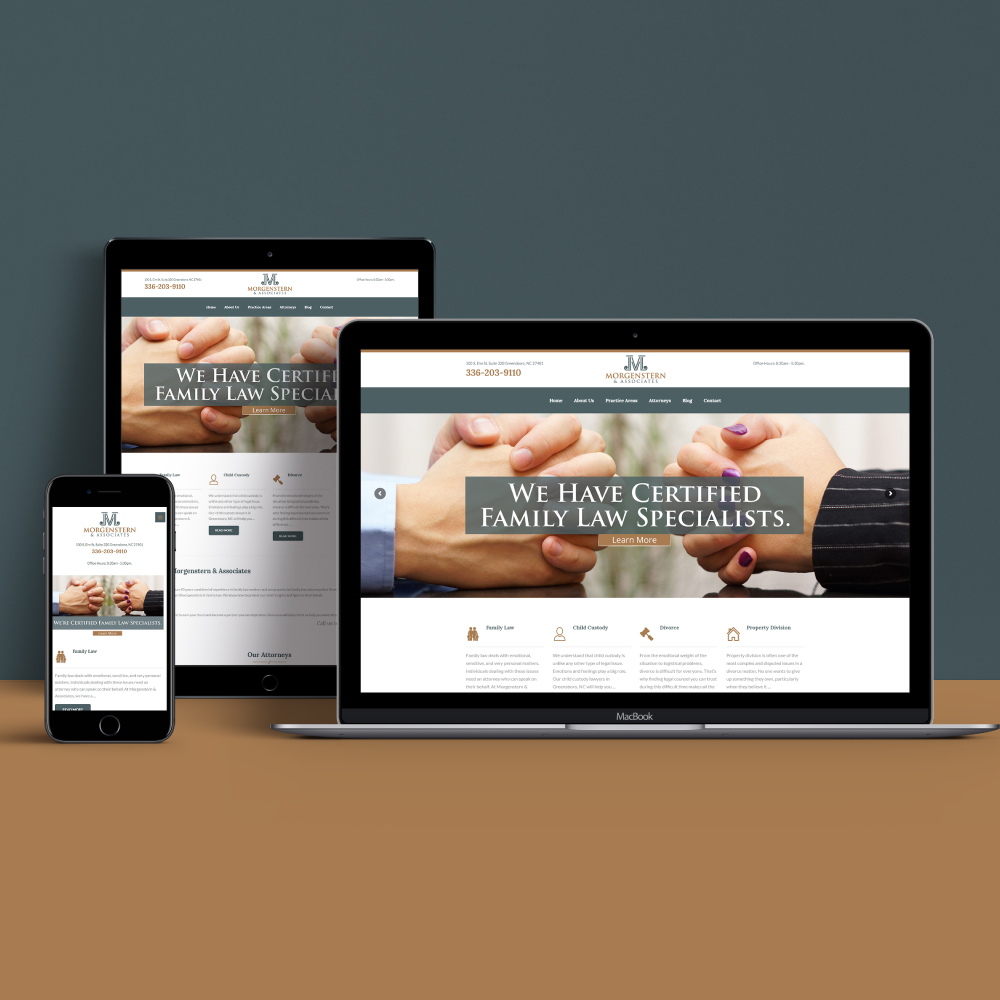 Custom Website Design That Gets Real Results
Customers might hear about your business through a Google search, a friend's recommendation, or a targeted ad. But no matter how they hear about you, their next stop is almost certainly going to be your website. So if you're serious about growing your business and getting real results, custom website design is an essential investment.
In today's digital world, your customers will see your website long before they ever see a storefront. For some businesses, the entire sales process takes place online, and customers never see a physical store at all. Therefore, it's vitally important that your website functions in two ways:
Provides a customer experience that shows who you are, what your values are, and why you can offer what the competition can't
Gives your business the tools to know who your customers are, where their interests lie, and how you can convert sales
Custom Website Design with ConversionMOXY
ConversionMOXY is a full-service digital marketing firm offering custom web presence solutions that deliver measurable R.O.I. Our team will develop a custom website design that builds your brand while empowering you to efficiently manage customer relationships. We use a holistic approach, developed from years of experience, that integrates all key elements of web presence management.
Our Approach to Custom Website Design
Architecture and Design: Before design even begins, we do rigorous testing with your target demographic to discover what they respond to. Our website designs are completely customized and built from the ground up. They focus on a coherent click-to-conversion path with a clean, clear, functional design. Additionally, cross-platform performance is a priority — your site will look and feel just as smooth on a mobile device.
SEO: Site architecture is designed to maximize search engine results, with each page properly tagged and categorized. Our intensive search engine optimization research ensures your key terms are listed on page one. Therefore, we continue to update our research to reflect changing trends and keep traffic flowing to your site.
Branding: A carefully curated brand is a priceless asset. Our team will help you shape and refine that asset while remaining true to what makes your business special. We have a variety of exciting techniques to make your brand come alive and your mission shine through. Your website can even display dynamic content that changes according to what it knows about each visitor to the site!
Sophisticated CRM: Powerful customer relations management allows you to turn your website into a key lead generation asset. From the moment a visitor arrives at your site, we can monitor their clicks, mouse movements, time spent, and more. When you convert a site visit into a customer contact, we can determine the exact path they took. The more you know about your customers' behavior, the more you can streamline your web presence to focus on results.
Our Background
We've helped a wide variety of clients refine their web presence into a package that's lean, flexible, and R.O.I.-oriented. For instance, we've designed websites for law firms, auto mechanics, trampoline parks, construction equipment vendors, and many more.
With each client, we focus on the unique challenges and needs that their industry presents. Our team will work closely with yours to develop a way to integrate this with your firm's brand. Consequently, this synthesis of front end and back end strategies produces the results we pride ourselves on. Industry-savvy, personally connected, and always focused on outcomes: that's ConversionMOXY in a nutshell.
To get started, give us a call at 336.777.7029 or use our contact form. We can't wait to help you build a website that delivers the results you've always dreamed of!