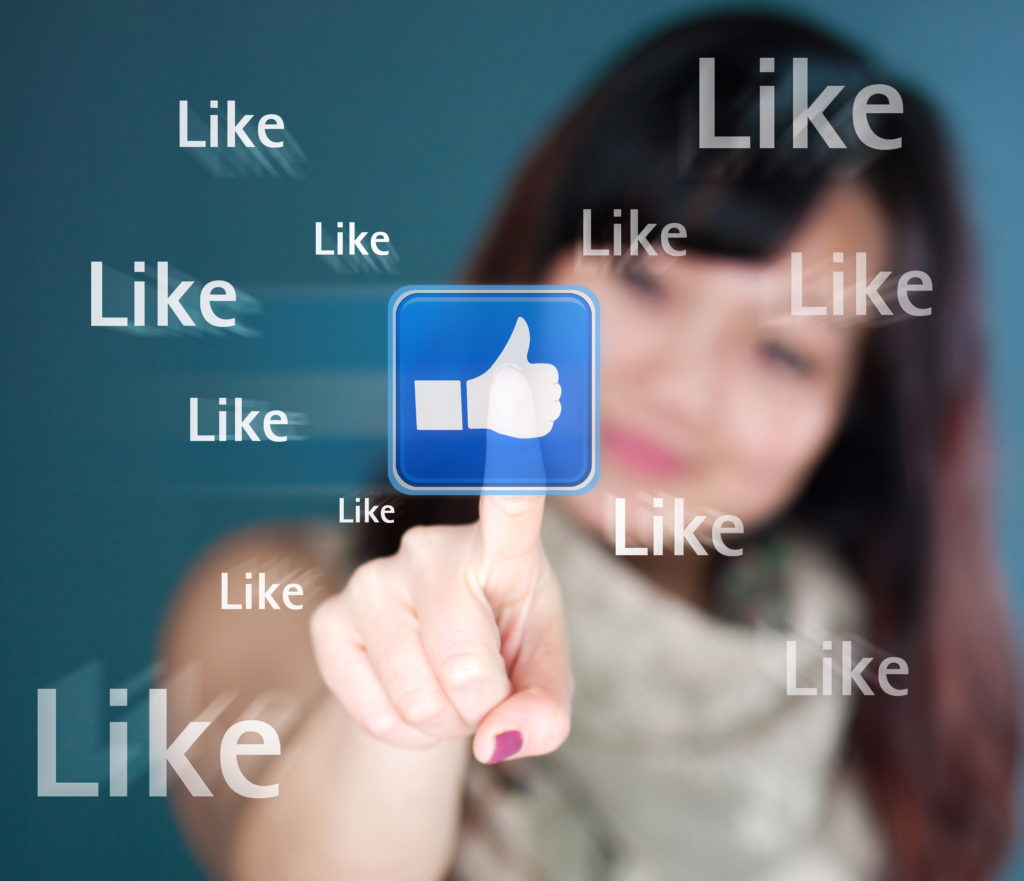 Facebook Ads Help Businesses Market To Their Target Audience
Whether you have an existing business or a new business, you need customers in order to survive. That's obvious. How you get those customers is the focus of marketing. Very few companies can grow by word of mouth as news of their business drives clients to them. Most businesses will need to spend money on advertising to deliver customers. With over 4 billion people online, it makes sense to invest in digital advertising. Plus, a majority of these people engage on a social media platform. One of the most widely-used platforms is Facebook. It boasts over 2 billion active users. Hence, Facebook ads help build brand awareness and increase leads and in turn, revenue.
Yet, as with any marketing strategy, if you don't have marketing experience, you could lose a lot of money. While the basics of setting up Facebook advertisements are fairly easy, the strategy behind them requires an experienced marketing team. ConversionMOXY is the agency that you need to manage your Facebook campaign. We'll craft messages that convert, driving more leads and sales.
The Difference Between Paid Ads and Organic Search
Customers arrive at your website either through organic search or paid ads. Organic search is traffic to your site from search engine results obtained through utilizing SEO best practices. Search engine optimization (SEO) involves setting up your site so that you rank high in search results. While very valuable, SEO is a long-term prospect. If you want to boost your traffic immediately, you'll want to do some type of paid advertising.
Paid ads can give you immediate results with more traffic and conversions because you're reaching your target audience. These are the people most likely to engage in your campaign and respond to your call to action. PPC (Pay-per-click), social media, banner, and native ads are all examples of different types of paid advertising you can use.
Social media marketing provides a unique opportunity to reach your customers. It puts your brand in front of your custom audience quickly and easily. You'll understand your audience better and be able to spot trends. Advertising on social media is cost-effective with a high ROI. Moreover, you can create a dynamic ad, an offer that changes with the viewer.
Some of The Many Benefits to Facebook Advertising
Certainly, not everyone in the world is going to be your customer. Finding the people most likely to use your products or services is the goal of marketing. Targeting these specific people with messages about your company leads to conversions. It also results in a higher ROI.
Not only does Facebook have many users, but its audience spans across many different demographics. Moreover, you can target your Facebook ad to a highly specific audience, one that will most likely use your product. Some of the targeting methods you can use for your Facebook ad campaign are home or job location, age, gender, income, interests, behaviors, or engagement.
Facebook also gives you, as a Facebook advertiser, in-depth analytics about the performance of your ads. For example, installing a Facebook pixel shows you how people interact with your website after seeing your ad. Using that pixel, you can also create an audience based on visitors to your site. Then, you can target them with an ad specific to the products they viewed.
Moreover, Facebook owns Instagram, another popular social media platform. Instagram has over 1 billion active users with 63% of these people logging in every day. With integrated systems, you can run an Instagram ad from the Facebook ads manager.
Basics of A Facebook Ad Campaign
If you don't already have a Facebook business page set up, you need to do this first. This is a fairly simple process requiring your business profile and cover photograph. Even if you're not quite ready to run a Facebook campaign, it's important to have a Facebook page for your business. Maintaining a social media presence is important for building brand awareness.
Once that's done, you can access your Ads Manager. This is your Facebook ad account hub for running ads. You can create ads, manage when and where they're shown, and track performance. Additionally, you can edit your budget, audience, and placement options.
As with any marketing campaign, start with your goal. What is it that you want the advertisement to achieve? Facebook ad campaigns allow you to promote your page, boost a post, or get more website clicks. After choosing your goal, you'll use the Ad Creative to craft your paid ads. This is where you upload your images and add your copy. Bold, colorful ads will catch the user's attention while scrolling through the news feed. Your copy should be short, clear, and intriguing – enticing users to click your link.
Next, define your custom audience and the duration of your Facebook ad campaign. You can opt for demographics, interests, or behaviors. Reach new customers by creating a lookalike audience based on people who like your page. Think about the characteristics of the people who are most likely to buy your product. Begin by targeting these users, tweaking your campaign as you analyze the data.
How Do Facebook Ads Work?
Facebook ads work on an auction system. You control how much you want to spend by setting a daily budget – this is your ad spend and allows you to control your budget. The amount you set is the maximum amount you're willing to spend to win the bid. Often you will win the bid for less. It's important to maintain a healthy balance when setting your advertising budget. Spend too little and you'll only reach a small percentage of your audience. While spending too much can cut into your profitability.
Once you've selected your audience, set your bid, and created your ad, Facebook will analyze the potential value of your ad copy. It's not always the highest bidder who wins. In addition to the amount of the bid, Facebook wants to see that your ad has value. Thus, they'll analyze your ad copy for quality, relevance, and estimated action rate. Having positive feedback such as likes helps you obtain a higher quality score. While having a poorly-designed landing page can lower your score.
When a user logs into Facebook, the auction begins. Facebook analyzes the criteria set by advertisers and the person's demographics, interests, and behavior. The user sees the ad that wins the auction. Lower quality ads will cost the advertiser more to deliver and Facebook will show these less frequently.
When you need Facebook ads help, call on conversionMOXY to navigate your marketing strategy. We've successfully handled many Facebook ad campaigns for different types of companies. Plus, we're experts in advertising on many other social media platforms. Wherever your target audience is, we'll plan a successful advertising program.
What About Google AdWords?
Similar to Facebook ads, Google AdWords also work on an auction system. AdWords is Google's advertising system where companies bid on keywords to rank in search results. Like Facebook, Google assigns a Quality Score to your ad. The combination of your score and bid helps determine your cost per click (CPC).
An important difference between the two is the user's intent. Facebook users are browsing through their news feed when they see your ad. Google users are searching for your product. One isn't necessarily better than the other, just the intent is different. Both should be part of your overall marketing strategy.
Before you begin to set up your AdWords campaign, you need to choose keywords you'll be targeting. Keywords are terms people use when searching for products or services. The success of your AdWords campaign lies in your choice of keywords. Choosing too broad a keyword won't bring many relevant clicks from qualified customers. On the other hand, a very narrow keyword will have a low search volume.
Additionally, relevancy is very important to Google. Thus, choose keywords that are related to your business. If possible, you'll want to use the keyword in your ad and the landing page you're linking to. This creates a seamless journey from your ad to the landing page.
Two metrics you'll need to consider is competition and cost. Generally, if the keyword has high competition then you will need to bid higher to win an ad position. Ideally, you want a keyword with high search volume but low competition. Impossible? Not if you hire conversionMOXY to run your advertising campaign. We have over 2,200 #1 ranked client keywords. And we can do the same for your business.
How Does Google Arrive at Your Quality Score?
With Google Adwords, the highest bidder doesn't always get the coveted spot. Google takes into consideration the quality of your ads, keywords, and landing pages. Each of these aspects receives a score from 1-10 to arrive at your Quality Score. The score will let you know how well your campaign is likely to perform.
Remember that Google wants a quality user experience. Thus, your keyword, ad, and landing page must tie together logically and smoothly. For example, using "winter boots" for your keyword but advertising for sandals has little relevance. Sure, they're both footwear but generally, you wear them in different seasons.
Additionally, the quality of your landing page also affects your Quality Score. Google wants to see that your page is relevant, has original content, and offers a good customer experience. Not only should your page answer the searcher's query, but your page must load fast and have a responsive design. In other words, it must be easy to navigate from all portable devices. This is important, since most people are searching from a smartphone or tablet. Furthermore, a higher Quality Score translates into a lower cost per click and higher conversion rates.
Anatomy of A Great Landing Page
One of the important aspects of a great advertising campaign is a quality landing page. Paid ads contain a link to your website, usually a page dedicated to the purpose of your advertising campaign. Its focus and design are for conversion. You want the visitor to respond to your request. Do you want the visitor to download an e-book, sign up for your email, or make a purchase? You must focus on the goal of your advertising campaign.
Why is a quality landing page important for both Facebook and Google? User experience. Both companies measure how effectively your page gives people what they're looking for when they click on your ad. Thus, your landing page must contain content relating to the user's search terms. Or as marketers like to say, relevancy.
But this is only the beginning. A quality landing page must be easy to navigate, load quickly, and be mobile responsive. Moreover, transparency and trustworthiness are crucial. You must fully explain your products or services before requesting personal information. And make it clear to customers why you need the information and how you'll use it.
Facebook Ads Help Drive Leads and Sales
Paid advertisements are an important aspect of the way that marketing increases your traffic and leads faster than SEO alone. However, utilizing both is part of a comprehensive marketing plan. Social media advertising is a great way to connect with your audience and Facebook is the leader in social platforms. Thus, running Facebook ads help expand your business in numerous ways.
When looking for a marketing agency to help run your Facebook marketing strategy, choose conversionMOXY. Since starting the company in 2011, John Van Schaik and his team have helped clients with all their traditional and digital marketing needs. Web design, SEO, social media, and inbound marketing are all part of our portfolio. But we don't just promise results, we back them with data. We test and track campaigns continually to give you the best ROI.
Give us a call today at 336-245-1640 to set up an appointment for a free consultation to see how Facebook ads can help your business. We'll help you find your target audience. Then we'll craft messages with a high conversion rate to turn them into paying customers.