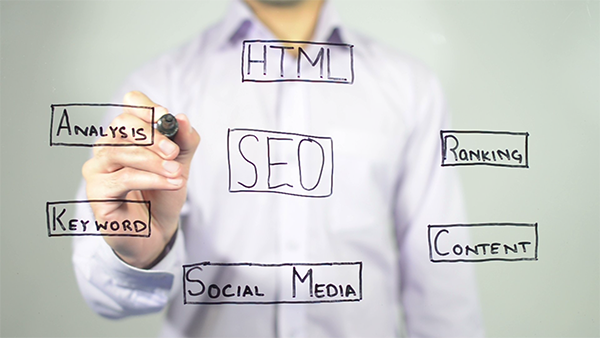 How to Market Your Business and Reach Your Online Audience
If you're trying to determine how to market your business effectively, conversionMOXY has some ideas for you. Whether you have a large or small business, restaurant or franchise, we have marketing strategy tips to build your brand. Plus, we help you develop a marketing plan so that you reach qualified customers in the best manner available. Essentially, taking these steps first are the most effective way to promote your business on the internet.
Promoting Your Business on the Internet
Before you begin to think about how to market your business on the internet, you need to consider your brand image. Initially, establish your company values. For example, is simplicity and ease-of-use a core of your company? Perhaps, you wish to reflect innovation and personalization as well. Getting to know yourself and what your company is all about helps your customer understand you too. If you are running a small business you may not have thought about a mission statement. That exercise provides you with your goals. Once you've determined your brand values, reflect them consistently in all of your marketing venues.
Next, delve into understanding your customer better. For instance, think about your demographic audience within the marketplace. At conversionMOXY, we conduct audience testing. In turn, this often increases sales and conversion rates. Not only are you found on the internet, your efforts literally pay off.
After having a grasp on who you are and who you serve, it's time to develop your creative strategy. Largely, one of the best ways to get your business name out there is with eye-catching imagery and well-designed campaigns. We assist you through all steps of this process. Therefore, you hit the internet with a cohesive marketing plan. And, we design material that attracts new customers. Without these critical steps, it's difficult for any business to compete with other companies online.
Avenues for Advertising Online
Foremost, when advertising online, it's imperative to take a multi-channel approach. In other words, you need to consider search engine visibility, social media channels and retargeting strategies. Included in our services are:
· PPC Advertising – Otherwise known as pay-per-click, it's one of the most powerful ways to attract potential customers.
· Display Advertising – Impact prospects with attention-grabbing graphics. Similar to Google Text Ads, they include methods such as keywords, geo-targeting and more.
· Retargeting – Show visitors ads AFTER they have left your website and turn your online audience into converted customers.
· Facebook Advertising – Rotate ads, images, verbiage, titles and calls-to-action within a social media channel with over 1.47 billion daily users. Moreover, think about other social media platforms that you use. Or, consider some that you wish to use to spread brand awareness.
Ultimately, each customer has a unique way in which they relate to online advertising. Some click on AdWords while others respond to display advertising. Conversely, some may engage more on social media or react well to retargeting. Fortunately, our team has a deep understanding of search marketing. Moreover, we work with you to build a campaign that reduces your costs and improves conversions.
Using SEO within Your Marketing Plan
Finally, if you're wondering how to market your large or small business online, it's imperative to consider SEO. Otherwise known as search engine optimization, it's how platforms such as Google find your website. Similarly, if a search engine can't find you then potential customers can't either. Furthermore, it's imperative to rank high on search engines in order to get top placement. Ultimately, you need to know what keywords will give your business the best visibility.
With this in mind, conversionMOXY uses the latest software to conduct keyword research. Additionally, we keep your content current with all the strategies implemented and desired by Google. Especially important for a small business is keeping your brand in front of potential customers. Your competitors are doing just that! We define your strategy so that potential customers, both locally and nationally, find you. Search engines incorporate many, ever-changing criteria to determine the websites that rank highest. Our experts constantly monitor changes in the algorithms to keep your website current and high in the search results.
Today, request your free quote to help build your online presence. Or, give us a call at 336-245-1640.