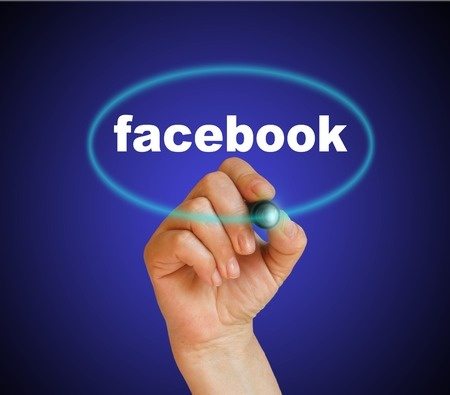 Benefit Of Facebook – Use it To Grow Your Business
In today's modern world of technology, digital marketing is taking over the world of advertising. One of the key factors is social media marketing. Twitter, Pinterest, Instagram, LinkedIn, and Facebook are the platforms many companies are using to spread the word about their businesses. Free to use, these platforms are a great way to connect with your existing audience or forge new relationships. Each social media platform has its own form of operation and benefits. Therefore, it's essential to determine which ones are best for your company before you try to master them all. Today, we're talking about Facebook. Specifically, the benefit of Facebook for your business and how to use your content to connect with your audience.
Main Benefit of Facebook = Grows Your Business
First, if you're wondering if you should even have a business Facebook page, the answer is a definite yes. Since first launching in 2004, Facebook has exploded into one of the most-used social media platforms. On average, there are 1.5 billion active daily Facebook users. Additionally, these people are spending about 35 minutes each day on the site. That's 1.5 billion people who are actively on Facebook scrolling through content. Why not make that content yours? With so many users on Facebook, you have the possibility of immensely growing your business and connecting with potential customers. Plus, Facebook is free, so why not use this tool to your advantage?
While Facebook is a great way to advertise, there is stiff competition as there are 80 million Facebook business pages. Hence, you need Facebook experts who can cut through the competition and get you the qualified leads you deserve. We are those Facebook experts, conversionMOXY. As one of the top digital marketing agencies, we provide personalized creative solutions to attract new customers.
Let conversionMOXY Schedule Your Social Media Posts
As mentioned above, every business needs to be on Facebook. However, many business owners don't have time for Facebook marketing and that's where we come in. From creating the content to scheduling it, we can do it all. Furthermore, we'll create engaging posts, ones that your customers can't help but remember. Moreover, we know how to use tools like Facebook stories to your company's advantage. New in 2018, Facebook stories are like Snapchat stories in the sense that they disappear after 24 hours. Or, we can create a lookalike audience to target. A lookalike audience takes data from your existing customers and uses that to create new target audiences.
The most important thing to keep in mind when it comes to Facebook posting is consistency. Regular posts demonstrate dedication for your business and compassion for your audience. Finally, it helps to create brand awareness and can even boost your search engine optimization.
When it comes to social media marketing, there's one important thing to remember: quality over quantity. Hence, we'll focus on informing your good prospects and converting them from followers to customers. Many Facebook users are open about their life. Thus, we'll use that data to create customer profiles, which will help us market your products or services to them. Whichever way you look at it, Facebook is a great way to connect with your customers and grow your audience.
Advertise Your Company Using Digital Ads

There are many different digital marketing agencies out there. We know that and that's why we promise to go above and beyond your expectations. When it comes to running digital ads and marketing, we're pros. Over the past few years, we've delivered over 93,890 qualified leads, $129,861,340 in sales, and 1,894 ranked keywords. In addition, another 3,902 of our ranked keywords have won a place on the first page of Google search results.
However, our clients are more than just successful statistics for us. Every client is different and that's why we take the time to get to know each one and their brand. Another thing that sets us apart is our monthly meetings. Each month, we schedule a time to meet with our clients to discuss the past month's activity. During that time, we'll address any new changes we should implement or any issues the client is having. We're always transparent about our customer's ads and marketing strategies, so that they're always informed. We show them data from outside sources, so they know if their investment is achieving results. In this way, we're always accessible to our customers.
Using our marketing strategies and knowledge of Facebook, let us help you use this social platform to advertise. Facebook ads are a great way to do that. These advertisements target specific audiences, ones that will benefit from your services or products. Lastly, they're effective in spreading your message fast. So, when you want to take advantage of the benefit of Facebook call conversionMOXY at 336-245-1640.  Or, request your free quote.