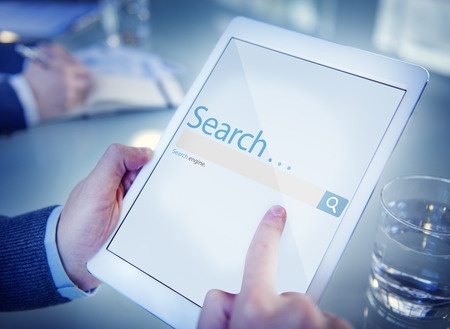 Why Local SEO is a Vital Investment
There's rarely enough marketing budget to go around, and it's important to spend those dollars appropriately. Before you buy pricey radio or TV ads or pound the pavement handing out fliers, stop and think. Can the customers you want find you on the first page of local Google results? If they're on mobile devices, can they find you on the first half-page? Local SEO is the way your potential customers will find your site.
If you're thinking about hiring a local SEO consultant, conversionMOXY is the southeast's premier digital marketing firm. We're relentlessly ROI-oriented, data-driven, and detail-obsessed. Here's a quick breakdown of what we do.
How Google Determines Local Results
You probably know that Google shows local results based on user location. A Google search for "burgers," returns local burger restaurants. Google assumes people in Winston-Salem aren't searching for burgers in California.
Google itself will tell you a few things here. First, having accurate information in search engines about your name, address, and hours is vital. Businesses that lack these basics often do not show up in search results at all! If you haven't already put these in Google My Business, do that immediately.
Next, Google considers three factors:
Relevance: How closely your business matches someone's search. Again, having more information helps.
Distance: How far your business is from the searcher's location.
Prominence: How often your business appears on other pages. How well-known your business is and how many directories list it. Finally, how well your site complies with standard SEO ranking practices like readability and numbers of matching keywords.
Relevance and distance are mostly out of your control once you've entered your information in all possible directories. Prominence, however, results from additional SEO work — and conversionMOXY can deliver.
Why Local SEO from conversionMOXY is an Important Investment
Search engine optimization isn't magic — it's science. But like any science, it's hard to see the stories in the data if you don't have the training. Doing your own SEO is a tough task. It requires constant research and knowing a great deal about Google's algorithms. We often see clients who thought that backlink farms or keyword stuffing would help them. It didn't, and in fact, Google punishes sites that use these outdated methods.
conversionMOXY provides the local SEO services to help your business climb the rankings. We analyze traffic and conversion data every single day to figure out what's working and what isn't. Then we meet with our clients monthly for honest, ROI-focused discussions.
Want to know how your current SEO strategies are helping or hurting you? conversionMOXY will give you a FREE 360-degree analysis of how your search presence stacks up to your competitors. Then we'll tell you how we're going to put you on top. Then we'll do it, the way we've done for numerous other clients.
To get your free SEO analysis today, call 336-814-9484 or use our contact form. Don't waste another minute on ineffective SEO — talk to a local company that achieves results.