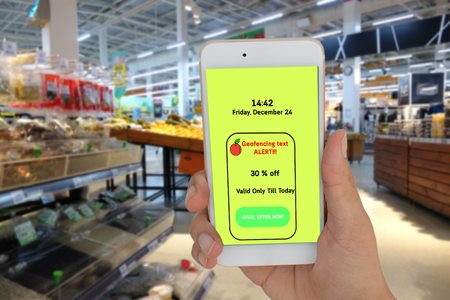 Using Geoadvertising to Generate Better Leads
In 21st-century advertising, customers don't just select businesses anymore – businesses select their customers. Gone are the days of one-size-fits-all marketing. Instead, there are powerful new tools like geoadvertising – modifying the ad content a customer sees according to their location.
conversionMOXY can help your business make the most of these sophisticated tools. We offer 360° digital marketing solutions with new techniques like geofencing to serve the right ads to the right audience. Our techniques can fill your sales funnel with not just leads, but the right leads.
Geoadvertising Basics
Today's digital consumer leaves traces of their habits everywhere. conversionMOXY uses sophisticated data analytics to track these pieces of data and produce actionable leads.
Almost every customer you'll want to engage has a smartphone with GPS and RFID technology. These technologies transmit data to use in order to make inferences about customers' preferences and spending habits.
Social media platforms like Facebook and Instagram allow advertisers to target local markets with incredible precision. These platforms know almost everything about where customers go and what they do. With their powerful built-in advertising tools, you can target down to the square mile.
"Geofencing" is a technology that allows you to serve ads when a customer enters a certain geographic area. Draw a digital "fence" around any location, and automatically serve specific, targeted ads to customers who cross that fence.
For more information, check out our pages on geofencing and lead generation.
Get the Leads You Need with conversionMOXY
In the wild world of digital advertising, conversionMOXY has a proven track record of helping businesses succeed. Peters Auto Mall is one notable success story. We helped this local car dealership substantially increase their organic search traffic and social media presence. ConversionMOXY knows the power of smart data deployment and analytics, and we'll use it to help your business shine!
If your customers have to come to you, you're leaving money on the table. At conversionMOXY, we make sure you're coming to them. Start now on your custom geoadvertising solution, call us today at 336-814-9421 or contact us for a free quote!