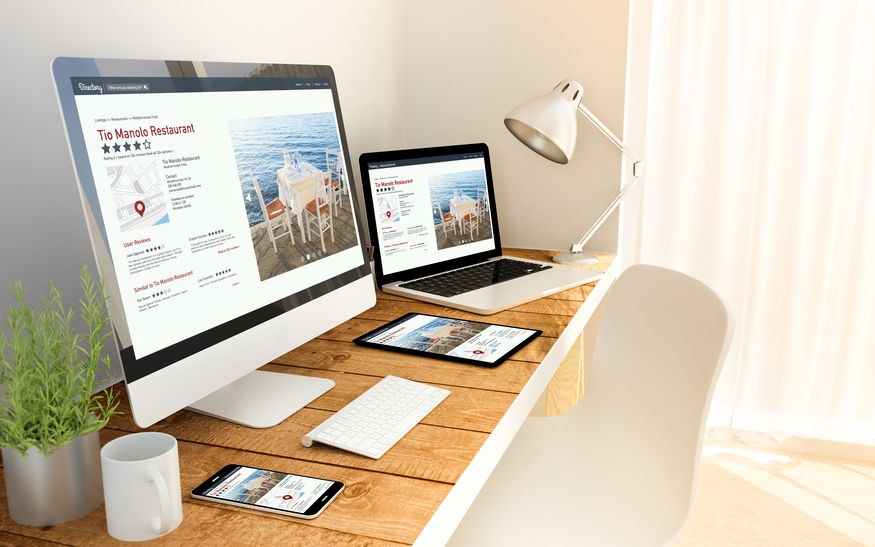 Web Designers Near Me – Having An Optimized Website Is Essential
When someone clicks on your company's website, what's the first thing they'll see? Hopefully, the answer is clear and engaging content. Whenever potential clients visit your website, you always want them to be instantly intrigued. Or, perhaps you currently don't have a website and are looking for web designers near me to build a custom one for you? Whether you need to update your existing website or are looking to build a brand-new one, we can help you. We're the experts, here at conversionMOXY, and we've got the tools and the expertise to build your dream website. Our comprehensive list of digital marketing services allows us to provide a broad range of services to build your business.
Looking for Professional Web Designers Near Me in Winston-Salem?
No two companies are alike. Therefore, no two websites should be alike either. Yet, so many times websites all have the same design. Companies use templates, change a few colors and add their content, but the site still looks like every other site. Plus, they can be boring, confusing, or a mixture of both. Additionally, your company's website shouldn't resemble your competitors. Instead, the design should be fresh, creative, and engaging. In addition, your website should perfectly reflect your brand and voice. Basically, when someone visits your site, they should immediately understand your business.
When looking for professional web designers near me in Winston-Salem, it's crucial to consider what's most important to you. Do you want a company that will take the time to listen to your needs and goals? After all, you have a dream and just need a little help achieving that dream. Here at conversionMOXY, "uniqueness" matters. Thus, we recognize each company's individuality and strive to highlight those traits. By doing that, your clients get to know you better.
Research, Design, Build
For every website we build, we always follow a three-step process. First, we'll sit down with you to determine what you want. During this initial meeting, we'll set your budget, choose your branding, and discuss any other related issues. Once we know your goals, we can move forward with the next part in the process, the research. For this phase, we'll analyze your competitors to see what's working for them and what's not. Using this data, we'll create a custom plan tailored specifically to your business.
From there, we'll begin to design your website. It's also at this stage that SEO comes into play. All our custom-built websites are search-engine-optimized. This step is very important, since it means that potential clients will be able to find you on Google. So, we'll conduct keyword research, then use those keywords to write clear and engaging content. Once we finish the website's design, we're then ready to build it.
Our programmers are efficient and detailed-oriented. Furthermore, we'll give you access to the site in progress. So, you'll be able to keep tabs on our work to ensure that it's lining up with your needs. Finally, once your website is complete, we offer 24 hours 7 days a week support. In other words, whenever you need us, we're there to help. Wondering how much a custom website will cost you? Since each website is different, we do not have set prices. Hence, to get a free quote, simply fill out an interest form and we'll be in touch shortly!
Need Marketing Services?
Once we finish your website, the work's not over. Now that you have the website and the content, you need leads, customers and sales. Luckily, when you were searching for web designers near me, you found a complete digital marketing team. Besides custom website services, we also specialize in content marketing. Over the years, we've built up an impressive portfolio of work:
We've generated over $129,861,340 in sales
Plus, we've given our clients over 93,890 qualified leads
Moreover, we're ranked on Google for over 1,891 keywords
Lastly, we have an additional 3,902 keywords ranked on page 1 of Google
Together, we'll get your company found by the right clients. For your personalized marketing solution, call us at 336-245-1640. Or, reach us by email here. When you need professional web designers near me in Winston-Salem, choose us, conversionMOXY.