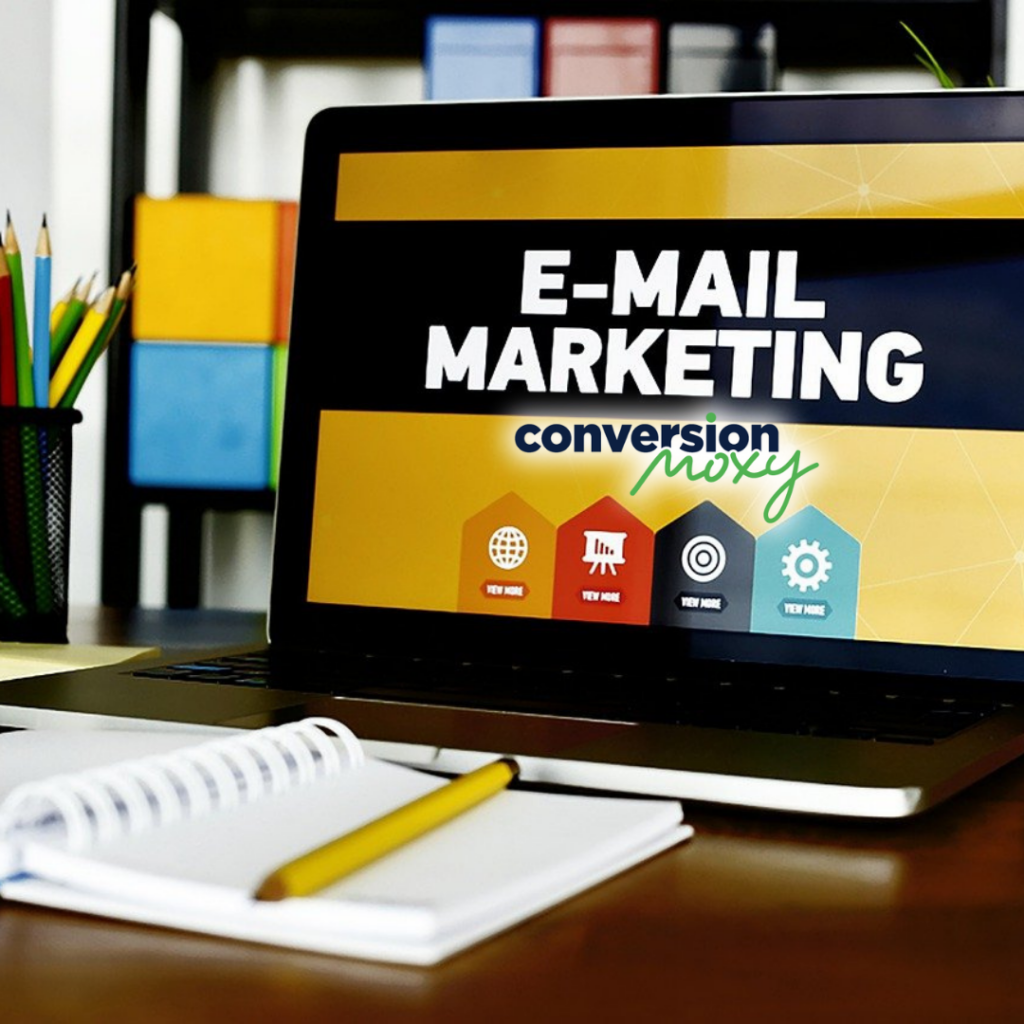 What are the Top Benefits of Email Marketing Today?
Are you wondering what the benefits of email marketing are for your business? You are not alone. Many businesses are unsure of why they should utilize email marketing, or if they even should do so at all. After all, mass emails are merely one of the many marketing tools in one's toolbox. In an ever increasingly digital world, the many marketing tools are overwhelming. However, email marketing is not a tool you should overlook as it offers numerous advantages. At conversionMOXY we highly recommend this marketing platform to clients. We will discuss all the many advantages of email marketing in our blog below. Still have questions or ready to launch an email marketing campaign? Call us at 336-245-1640 and we are happy to assist!
Email Marketing – Is it Still Relevant?
Do you have an email address? What about this question… do you know many people without an email address? You likely answered yes to the first question and no or not sure to that second question. That is because anyone who gets on the internet regularly or has a smartphone has an email address. In fact, to set up an Android phone you must have a Gmail email address and to set up an iPhone you need an iCloud email address.
As long as people have and use email addresses, email marketing will remain a relevant marketing tool. This is because it will get you in front of your potential clients – in fact, it will put you directly in their inbox!
Numbers Don't Lie
Still not sure email marketing is relevant? Well, numbers don't lie. Here are some quick stats on email use and email marketing.
There are approximately 4 billion email users globally and this number is expected to grow to 4.6 billion by 2025.
Email marketing beats social media marketing by 40 times for customer acquisition.
Over the last year, there has been an increase in email engagement according to 78% of marketers.
These are merely a few fast facts on email marketing. Now that you see the importance of email marketing, we want to discuss all the benefits this tool provides for your business.
Benefits of Email Marketing
There are so many benefits of email marketing. We want to list out some of the top advantages so you'll see how it can help grow your business and increase sales.
Easy to do
Cost effective
Reaches potential audience directly
Targeting available for select demographics
Builds brand recognition
Raises awareness on promotions, services, and products
Integrates into social media platforms
Serves as another touch point
Creates engagement opportunities
Allows for open communication
Still have a few questions about email marketing? Check out our FAQ section below.
Frequently Asked Questions
We covered a lot of benefits and basics of email marketing, but as it's a large topic you might still have some questions. Below are the most common questions we hear about email marketing. Have a different question on the topic? Simply give us a call at 336-245-1640 and we are happy to answer those for you.
What email platform should I use?
Luckily, there are numerous mass email platforms to choose from today. You should research them all thoroughly or work with a professional marketing team to determine which is best for you. Here are some things to consider:
Price – there are both paid and free options.
Analytics – you need something that has at least basic stats from each email sent, like opens and clicks.
Integration – if you have a P.O.S. system, then you want to make sure the email platform integrates into it. In fact, some P.O.S. systems have their own email marketing platforms you can use.
Ease of use – if you are designing your own emails, then you want a system that you find easy to use. Many platforms offer demos and/or free trials so you can give it a test run.
When should I send my emails?
Unfortunately, there is no easy or direct answer to this question. Many marketing companies will try to tell you they know exactly when an email should be sent, but this is almost always a scam or lie. The fact is it varies across industries and businesses. For example, a date and time for a successful email send is not likely to be the same for a restaurant as it would a payroll company. This is because these businesses and industries have very different audiences. We usually recommend a mix of trial and error and in-depth consideration of your target audience.
How will I know my emails are performing well?
As mentioned above, you want an email platform that includes some analytics. Even if it just offers the basics like open and click rates, that is better than nothing. You should check those for every email and compare to past emails. This helps you adjust your send times and days of the week. You can also try A/B testing for things like subject lines or design aspects.
Let conversionMOXY Create Successful Email Campaigns for Your Business!
Are you ready to reach your customers in a meaningful way and increase sales? Our team at converisonMOXY would love the chance to help you do that with custom email campaigns. Give us a call today at 336-245-1640 to set up a free consultation! During your consultation, we will listen to your unique needs and discuss what email campaigns and platforms would potentially work best for your business.
Be sure to follow us on Facebook and Instagram for marketing tips and tricks!