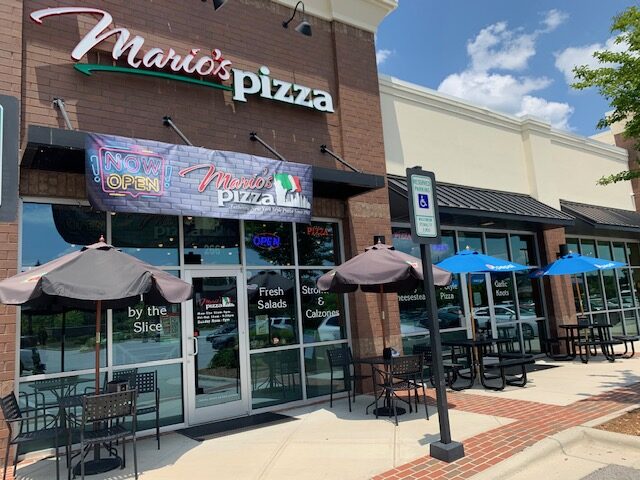 Enhance Sales With Social Media Marketing For Restaurants
Remaining profitable in an ever-changing world is challenging for any company. For restaurants, failure is never far away. With the average profit margin hovering at about 6%, you don't have much margin for error. To succeed, you'll want to use every tool available. Utilizing social media marketing for restaurants can produce a healthy return on your investment.
What's So Great About Social Media?
A personal recommendation has always been important to consumers. This direct connection from an individual about a company conveys trust. However, whereas consumers traditionally interact head-on with a limited number of people, social media associations can reach thousands.
Ultimately, social media platforms join millions of people in vast virtual communities. As a member of one of these networks, users share experiences. Thus, the potential of spreading your company's reputation by word of mouth is virtually unlimited.
Reach Your Marketing Goals 
One of the biggest benefits of using social media marketing for any type of business is its flexibility and versatility. You can use social media to reach many marketing goals:
Increase brand awareness
Generate high-quality leads
Create customer loyalty
Build authority
Increase email signups
Conduct market research
Certainly, the restaurant business presents unique challenges. For example, gaining authority in the food service industry may seem impossible. Yet, managing your presence on social media sites can give you influence.
Of course, one of the best ways to build authority is through blogging. You can write thoughtful content about cooking techniques or drink pairing ideas. Doing so helps establish your eatery as a culinary expert in your local area. Moreover, social media platforms are a great place to post your content gaining the attention of new and potential customers.
Additionally, you can create profiles on listing directories such as Google My Business, Trip Advisor, and Yelp. While doing so doesn't necessarily create authority, listing your business is great for driving traffic to your website.
Some Ideas Of Using Social Media Marketing For Restaurants
Typically, social media marketing can help drive consumers to your establishment. It's a way of communicating to costumers about your great food, service, and/or pricing. However, you can easily turn off customers by employing a hard-sell approach.
Similar to personal relationships, social media interactions are most beneficial when there's good communication and mutual respect. To open the door to engagement, you want to be interested in your followers and their needs.
Thus, you want to be creative in your communications, opening the door to conversations. Generally, certain types of posts naturally engage consumers and begin discussions:
Running contests
Encouraging user-generated content
Asking questions
Spotlighting your employees
Capitalizing on trending topics
Responding to reviews
In particular, restaurants naturally lend themselves to generating user content. Patrons love to take pictures of their dining experience and post them on social sites. Not only do these types of posts give your restaurant exposure, but a vote of confidence from the user.
As a restaurant owner, take advantage of this inclination by incorporating place settings and décor for maximum visual impact. You can also create a branded hashtag offering your patrons incentives to post dinner pictures online.
FAQs
Managing a social media platform is very different from interacting personally. In addition to making a financial investment, the reputation of your business is at risk. To help you understand how social media marketing for restaurants works, we've answered some of our most commonly asked questions below.
Which Social Media Platforms Are The Best For Restaurants?
Ultimately, the best platform is where you can find your ideal audience. Yet, certain demographic groups will prefer one type of platform over another.
However, Facebook stands as one of the most popular social media platforms. As one of the most widely used sites, it makes sense to market your restaurant on this platform. Facebook allows you to upload your menu, post your hours, and gather reviews.
Unfortunately, many business owners think they can just post and people will see it. However, social sites constantly change their algorithms for a greater user experience. If you fail to keep up with the changes, Facebook won't show your content. Even if the platform shows your content, you need to craft messages that resonate with your audience.
Hiring an experienced marketing firm can bring you the results you want. ConversionMOXY manages several businesses' social media accounts including Mario's Pizza and Havoline® Xpress Lube of Kernersville.
What Will A Social Media Marketing Plan Cost?
Cookie-cutter marketing plans never work. Not only are Industries unique, but companies in the same trades can have different levels of services and products.
At conversionMOXY, we craft a marketing plan specifically for your business. Moreover, we offer a full portfolio of services in both traditional and digital advertising. Thus, we can't quote you a generalized, one size fits all price. Once we understand your needs, we can create a pricing structure that fits you best.
Does Social Media Marketing Only Work For Restaurants?
No! A social media marketing plan can work for any type of business. However, it's only one of many tools in a complete marketing strategy. Using a diversified approach creates many growth opportunities.
Hiring an experienced full-service marketing agency like conversionMOXY can help you achieve your goals. Since 2011, we have been helping companies through dynamic industry and marketing changes using both traditional and digital strategies. Moreover, Expertise rates conversionMOXY as one of the top marketing agencies in Raleigh.
Ready to begin a conversation about taking your business to the next level? Book your free consultation today by calling us at 336-245-1640.