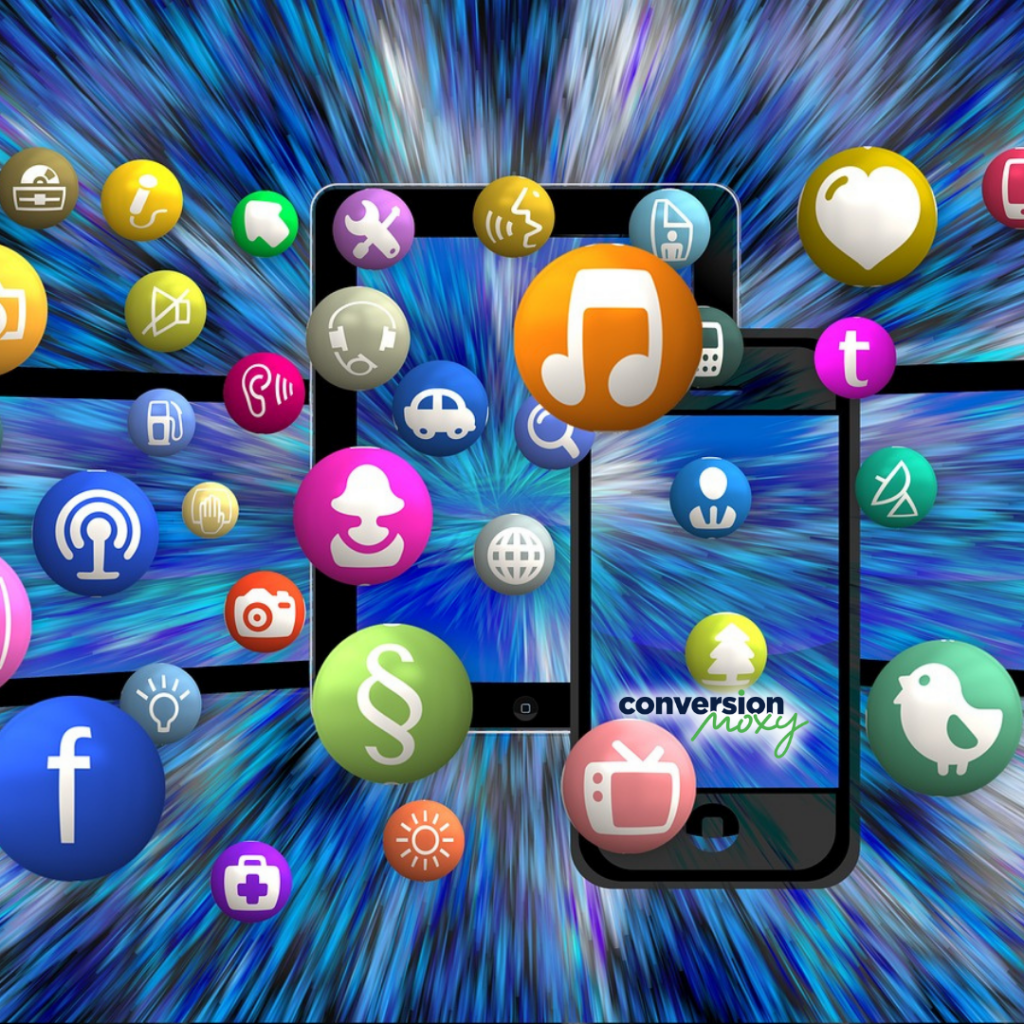 Why It's Important To Use Social Media For Business
A majority of Americans use some type of social media site to communicate with others. Thus, it's no surprise that social media platforms have changed the way we interact with one another. We create posts about our daily activities, the food we eat, and the products we use. All industries can tap into this vast communications network to help sell their products. Consequently, if you're not using social media for business, you're losing out on customers.
Yet, staying abreast of the latest trends, creating posts, and engaging with your clients takes time. Therefore, you may want to hire a marketing firm to handle your social media accounts. ConversionMOXY is a full-service marketing firm with an established track record of business success. We take a holistic view to develop a plan specific to the needs of your company.
The Value Of Social Media For Business
For the business owner, social media offers many unique opportunities:
Increase brand awareness
Attract new customers
Build customer loyalty
Conduct market research
Often, with smaller companies or those just starting, consumers don't know your brand. This is your identity and what makes you stand out from similar types of businesses. For example, do you offer the cheapest prices or superior customer service? These qualities are part of your brand. Engaging on social media allows you to express these characteristics.
As you create posts reflecting your brand, you expose your company to new customers. When your posts attract users, they may like, share, or even begin to follow you.
Then, when your followers begin to share your content, you can attract even more followers. Additionally, you can begin to develop trust as your followers get to know you and your brand. Some will even begin to buy from you.
Moreover, as your following grows, you can ask them their opinions to gather valuable market research. This can be especially helpful before you launch a new product.
Social Media Management
While some consumers will make a purchase when first encountering your brand, most will not. Thus, you need to convince these potential customers that you offer a great product to solve their needs. By creating valuable content and consistently posting, you'll convince some of these people that your brand is the best.
However, continually creating appealing content is challenging. Moreover, you'll find dozens of social media platforms with new ones emerging all the time. Plus, adding social media management onto the everyday tasks of running a business can overwhelm most business owners.
Hiring a professional marketing firm like conversionMOXY can bring you the results you need without adding on more duties. We can help you discover which is the best social media platform to engage on for your business. Using data, we'll show you the times and days of the week to post for the greatest impact.
Furthermore, you'll never have to worry about changing algorithms, sizing, or formatting requirements. As your manager, we'll strategically create, publish and monitor your social media presence.
FAQs Regarding A Digital Marketing Campaign
In today's technological world, using social media for business is a necessity. However, finding a marketing firm that understands your business goals and correctly implementing them is a big challenge. We want you to succeed and have put together some commonly asked questions to help you in your search.
How Many Social Media Platforms Should I Use?
Often, business owners try to overachieve and engage on many different platforms. At first, this may be easy to manage. Yet, as time goes on, maintaining a presence on multiple sites becomes exhausting. Moreover, it's totally unnecessary.
Ultimately, you should use the social media site that generates the most traffic for your business. This may be Facebook, Twitter, Pinterest, or Instagram.
When you meet with us, we'll first discuss your overall goals and the type of content you're looking to generate. We'll also research which social sites are best for your target audience. Then, we'll develop a plan specific to your needs and budget.
Is Posting More Often A Good Strategy?
Frequently, business owners think there is a magic formula to the number of posts. Generally, the best practices for the number of posts vary on each social media platform. Posting once per day on some sites won't have any impact. While on another, it will negatively impact your business.
For example, most experts recommend posting once per day on most sites like Facebook and Instagram. However, to make an impression on Twitter, you must post several times per day.
How Do I Measure The Success Of A Plan?
One of the greatest benefits of any digital marketing campaign, including social media management, is analytics. Social media platforms have built-in tools for measuring key indicator metrics. Thus, you can track how many users saw your post and interacted with it.
When you hire conversionMOXY to manage your social media accounts, we'll meet regularly to review your progress. During this meeting, we'll access your goals and examine the data to make sure we're meeting your objectives.
Is Using Paid Social Media Advertising a Good Idea?
Over the years, the organic reach of many popular social media platforms has declined. Organic reach is the number of people who see your post without the use of any advertising dollars. Some experts estimate the organic reach on Facebook to be about 5%.
Thus, using some type of paid advertising is a great idea! It's extremely cost-effective and one of the cheapest forms of advertising. Plus, you can hyper-target people who are interested in your product often resulting in a higher rate of return.
Can I Avoid Common Social Media Marketing Mistakes?
The easiest way to avoid costly social media marketing mistakes is to hire a knowledgeable, experienced firm. Since 2011, the team at conversionMOXY has helped companies achieve their goals by offering a variety of services:
Website design
Search engine optimization
Content generation
Geofencing
Branding
Backlink auditing
PPC campaign
And more!
Moreover, your initial consultation is free! Call us today at 336-245-1640 to set up your appointment to begin your social media campaign.