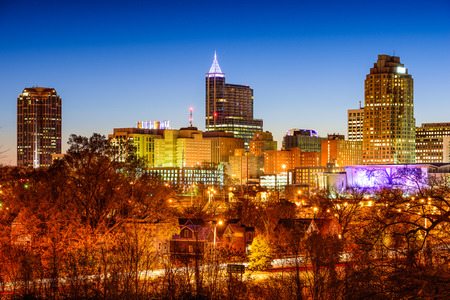 A Small Business Ad Agency Can Effortlessly Grow Your Brand
Unfortunately, many businesses struggle before they even really get a chance to flourish. Although the reasons can be several factors, one important cause is a poorly planned or executed marketing plan. Thus, for any type of company, it's crucial to find the right marketing firm. When searching for a small business ad agency to help you succeed, choose conversionMOXY.
We're a full-service marketing firm with a large portfolio of services. Website design, content generation, and social media marketing are just some of our tools. Whether you're an established business or a brand new one, our team can handle all your advertising needs.
Why Do I Need An Ad Agency?
Initially, marketing may seem simple. You design an ad, pick your platform, begin your campaign, and sales roll in. Anyway, that's what many platforms seeking your advertising dollars suggest.
However, a successful strategy involves a lot more research and knowledge. You could easily waste your entire advertising budget with poor results by using the wrong words. Or sending your message to a disinterested audience. Moreover, digital advertising often requires expensive software to create stunning graphics or to conduct keyword research.
Plus, search engine and social media algorithms are constantly changing. Algorithms are mathematical formulas to rank and sort content. A failure to keep pace with new algorithm updates can leave you with decreased traffic.
Typically, marketing involves a huge time commitment especially when you lack experience in running an effective campaign. You've already got your hands full with running your company. Thus, hiring a professional ad agency to handle all your marketing needs makes sense.
Key Aspects To Look For In An Ad Agency
Even within a small geographical area, you can find dozens of marketing firms. Furthermore, firms can vary in size and services. That's why it's important to start with your goal. Do you want to build brand awareness? Or increase conversions?
While some marketing firms may give you a one-size-fits-all approach, different businesses and goals require distinctive approaches. Thus, you'll want to know the primary tools the agency uses:
SEO
PPC
Content generation
Social media
Display ads
Of course, you must track key performance indicators (KPI) to understand the extent of the success of your campaign. By analyzing your performance, you can see what's working and what may need tweaking. KPIs vary with each goal and marketing strategy:
Boost in sales
Increase in email signups
More repeat buyers
A gain in website traffic
New qualified leads
Certainly, a marketing agency can make many claims. Ask your prospects for examples of case studies of previous clients. At conversionMOXY, we have an established track record of business success stories. Moreover, many of our clients have used our services for many years. Plus, Expertise names conversionMOXY as one of the top advertising agencies for 2021.
Frequently Asked Questions About Hiring A Small Business Ad Agency
Often, many clients ask us some common questions about hiring a small business ad agency. We've provided answers to some of those more commonly asked ones. If you have others, please call us at 336-245-1640 and we'll be happy to answer them.
I'm A Brand-New Business. Can You Help Me?
Whether you're a new company or an established one, we can tailor a marketing campaign specifically for you. More importantly, we can devise a plan to meet your budget while delivering a measurable return on investment. Furthermore, you can see your successes on your personalized dashboard.
First, we begin by defining the goal of your campaign. Your goal must be specific and measurable. Once we determine what you want to accomplish, we can choose the channels to best achieve your goal.
I Have A Brick And Mortar Store. Do I Need A Website?
In today's world, you must have a website, even if you don't sell online. Modern consumers research products and companies online before they buy. In fact, many in-store purchases begin online.
Additionally, the rise of smartphone usage has increased "near me" searches. Often, when out and about, consumers will search for products or services within their vicinity. Without a website, these potential clients won't find you.
Moreover, having a website establishes trust and credibility. By including testimonials, you add legitimacy which can increase conversions. Plus, it offers an easy way for customers to find answers to their questions and contact you if necessary.
Is Investing In Some Form Of Digital Advertising Advantageous?
Generally, all businesses can benefit from some type of advertisement. However, digital marketing is especially beneficial because you get fast results, a wealth of data, and incredible targeting options. Plus, it's one of the most cost-effective forms of advertising.
While traditional marketing ads can be very effective, digital ads can be even more powerful. When you advertise online, you can focus on clients who will most likely be interested in your product. Moreover, you gain valuable data including impressions, click-through rates, and conversions.
Trust Your Advertising Strategy With An Experienced Marketing Firm
Since 2011, conversionMOXY has been helping businesses succeed in both traditional and digital advertising. We've helped a variety of industries including HVAC, restaurant, landscaping, and home improvement companies. While some firms may see you as just another client, we take a personal interest in your success.
We'll create a marketing plan specifically for your industry and your company within your budget. Plus, with our tracking and reporting data, you can easily see the results of your campaign.
Let's start a conversation! Call us at 336-245-1640 for your free consultation.