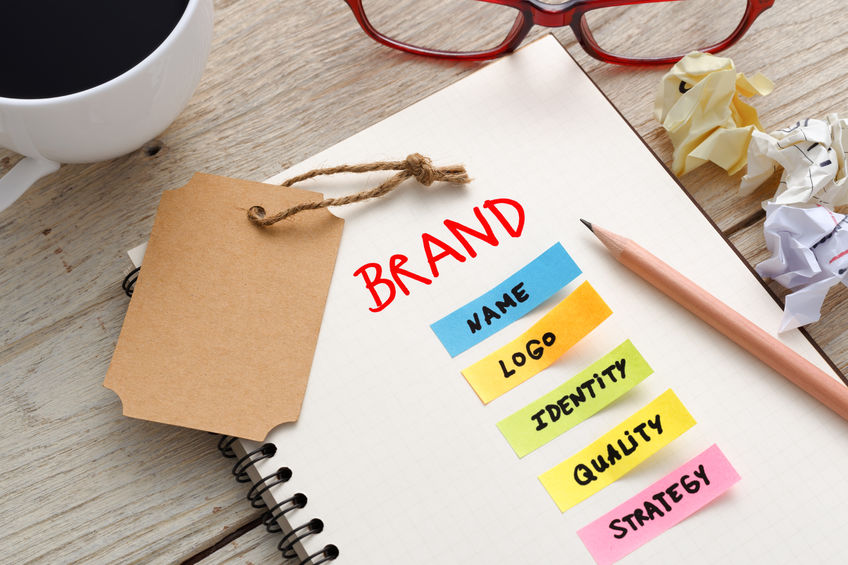 Professional Ad Agency Near Me With Comprehensive Solutions
A company is hard enough to run without having to worry about managing a marketing plan. Yet, without an advertising strategy, you'll probably fail at your business. When searching for an ad agency near me with personalized solutions, choose conversionMOXY.
We're a full-service advertising agency with comprehensive solutions. Whether you want traditional or digital marketing services, we can help skyrocket your traffic and conversions. Moreover, we can work within your budget to find a solution unique to your company.
What Is An Advertising Agency?
Having a great product or service is only part of success. Consumers can't buy from you if they don't know your company exists. This is where an advertising agency excels. An ad agency can write compelling copy and design eye-catching graphics to attract customers.
While it may seem simple, profitable advertising requires many hours of work in a 5-step process:
Research
Plan
Create
Implement
Collect data
First, you must know your ideal client. These are the consumers most likely to benefit and use your product. Your copy and graphics must appeal to this group.
Secondly, you need to plan your campaign around your ideal client. This is when you'll determine how to spend your advertising dollars. Many forms of advertising exist including billboards, print ads, radio and television commercials, and digital advertising. The right ad agency can help you determine the best platforms and timing for your message.
Additionally, creating an ad that is relevant and resonates with your audience is harder than it seems. Marketers constantly bombard consumers with advertisements. Unless you want your ad to be a part of the background noise, it must grab attention and be compelling.
Once you've completed your ad, it's time to implement your advertising plan. However, this isn't the end. While your campaign is running, data collection is necessary to analyze so that you can fine-tune your strategy.
What Type Of Ad Agency Near Me Should I Hire?
In simple terms, advertising is about sending your company's message to consumers who will most likely respond. However, before you begin to create your ad, you need to define what you want your message to accomplish. Plus, you need to decide how much money you want to spend on your campaign.
After determining your goal and budget, you can begin to decide what type of agency can best implement your plan. Often, many aspects of marketing overlap so that a particular agency may handle several services. Additionally, some agencies will specialize in a particular area. In your search, you may find several different types of ad agencies:
Public relation
Branding
Social media
Digital marketing
Full service
Public Relations Specialist
Generally, a public relations firm will handle the company's public image. From building press kits to writing speeches, this type of firm is all about maintaining a positive public identity.
Branding Consultant
Unfortunately, most people don't understand the full extent of branding. Most consumers associate branding with a visual identity like a logo. While branding does encompass symbols, color scheme, font, and imagery, it also includes your principles. A branding specialist can help you define and effectively communicate your business identity.
Social Media Expert
Today, most Americans engage on some type of social media platform. Thus, having a presence on social media is a necessity for companies to drive leads and build connections. However, managing your social media presence is very time-consuming. Hiring the right ad agency can identify your audience, grow your account, and create memorable content.
Digital Marketing Agency
Similarly, 85% of Americans are online daily. Thus, to ignore digital channels is to lose many potential customers. Generally, a digital marketing firm grows your business through the use of websites, social media, SEO, PPC, and blogging. At the minimum, you should have a website because consumers will be looking for one.
Full-Service Advertising Firm
Comparatively, a full-service advertising firm will handle all your marketing needs, both traditional and digital. Both can be part of an effective marketing strategy. The key is knowing your ideal audience and which medium will reach them effectively.
With all your marketing services under one roof, conversionMOXY can fulfill all your advertisement needs. Plus, we'll methodically assess and capture data to give you a measurable return on your investment.
FAQs About Advertising
Implementing marketing strategies can be an intricate process raising many questions. Below we've answered some of our most commonly asked ones.
What Does A Marketing Plan Cost?
Ultimately, a generic strategy never produces stellar results. Thus, the best marketing firms tailor each campaign to the goals, budget, and uniqueness of the client. It doesn't make sense to hire a firm with a generalized solution when you're trying to attract attention.
At conversionMOXY, we insist on meeting with you to discuss your goals and budget. During this meeting, we'll review your current strategy and make recommendations. Do you need help with SEO? Backlink audit? Or maybe it's time to redesign your website?
Moreover, we can tailor a plan to meet your needs while delivering a measurable ROI. Plus, you can track your successes with our personalized dashboard.
Should I Invest In A PPC?
While many paid advertisements are effective, different variables hinge on their success. A PPC is no different. When you meet with us, we'll take a look at your current marketing strategy first. After reviewing many factors, we'll help you decide the right time to begin a PPC.
For example, you may need to optimize your landing page for conversions first. You also need to carefully consider the keywords you want to target. Finally, the amount of money you allocate to the campaign can help determine its success.
What Types Of Businesses Can You Help?
We've helped many different types of businesses over the years. Plus, we have an established track record of success. Additionally, many of our clients have used our services for years. Moreover, Expertise named conversionMOXY as one of the top advertising agencies in Raleigh for 2021.
Undoubtedly, we make it easy to find an ad agency near me to help grow your business. With an initial free consultation, we'll map out a plan for success. Call us at 336-245-1640 to schedule your appointment.