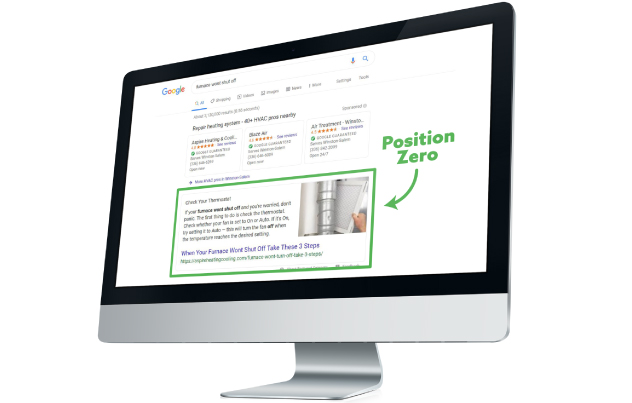 What to Know When You Check Your Online Presence
If you are searching 'check your online presence', then you probably already have an inkling that it is vital to a business' marketing plan. An online presence sets the stage for any marketing you want to conduct online. This might seem like an overwhelming topic, but at conversionMOXY we have you covered! Our latest blog below discusses all the top questions we hear from clients about online presence. Still have questions or want to create a stellar online presence today? Give us a call at 336-245-1640 to discuss your marketing needs!
What is Online Presence?
An online presence is exactly what it sounds like. It is, in its simplest form, a business' footprint in the digital world. For instance, what social platforms your business has is one component to an online presence. Literally, anything online is part of that digital presence!
Why is a Website Presence Important?
In North America, 89.9% of the population uses the internet. That means only around 10% are not utilizing the internet in our continent. That is a large amount of people surfing the web! Businesses are completely missing the boat in reaching all those people if they do not have an online reputation.
How Can You Build and Maintain an Online Presence?
There are two steps to consider when establishing a web presence. Those are:
Building your online presence
Maintaining your online presence
Building Your Online Presence
Building an online presence is an in-depth process. That is why many businesses hire digital marketing agencies, like ours, to do this heavy lifting for them. At the basic level, a business needs the following online mediums set up:
Social Media Profiles
Directory Listings
While there are other components to setting up an online presence, those are the core components. Without these digital pieces, your company will struggle to have an optimal digital existence.
Maintaining Your Online Presence
Now that you know how to build that presence, you are probably wondering how to maintain it. The three best ways to maintain a positive online presence are:
Search Engine Optimization (SEO)
This marketing service and tool is the ultimate way to get your business listed on the search engines. SEO helps you stay front and center among the many, many search results on Google and other search engines. The major elements of SEO are:
On-site SEO

Alt tags (descriptions) for all images
Meta data for all pages
Keyword-rich content on blogs and webpages
Site speed (how long it takes your website to load)
Mobile responsiveness (if your website is mobile friendly)
Off-site SEO

Current and regularly updated directory listings
Backlinks (links from other websites)
Social Media Posts
One reason social media is a huge part of online presence is because over 3.96 billion people are on some type of social network. This number has almost doubled since 2015; therefore, social media is clearly here to stay!
Unfortunately, merely having a profile on social platforms is only a part of business' online identity. A business must consistently post on these social platforms as well. Additionally, interacting with social users on your profile is another key factor in the online presence equation. You must respond to comments, messages, and reviews received on those social platforms.
There are also numerous social media profiles to consider. A few of the most commonly used include:
Facebook
Twitter
LinkedIn
Pinterest
YouTube
Instagram
TikTok
conversionMOXY can assist you on which platforms are best for your business as we fully understand the target audiences of all the social networking sites.
Digital Ads
Whether Pay-Per-Click ads on Google, digital display ads, or Facebook ads, digital ads are an easy and fast way to build your online presence. Best of all, you can set your own budget. Therefore, you can spend whatever amount you feel comfortable with.
What Ways Can You Check Your Online Presence?
First, we suggest you do a digital audit. You can start with asking yourself if your business has the following things:
Website
Regular blog postings
Social media profiles
Regular social media posts
Directory listings
Third party links
Digital ads
If you said no to any, or even all, of those things, do not panic! Our team at conversionMOXY can help get your digital footprint back on track!
How Can conversionMOXY Help Your Business?
Our experienced team at conversionMOXY offers our clients numerous advantages. First off, we have the knowledge in virtually every area of marketing. From SEO to social media and even graphic design, we have you covered. We are truly a one-stop shop for marketing services.
Secondly, most business owners are wearing a ton of hats and do not have time to take on something as huge as marketing. Our agency has the time to handle every aspect for you!
Finally, we track everything we do to provide data on all our efforts for clients. This helps us constantly reconfigure digital campaigns for optimal performance. Our goal is always to provide the best ROI to our clients!
Ready to Reach the World? Contact conversionMOXY to Establish Your Online Presence!
Let us help you check your online presence today and get you on the right digital track! Call us at 336-245-1640 to request a quote or discuss your marketing needs. We are only one call away and happy to assist!
Don't forget to follow us on Facebook and Instagram for marketing tips and tricks.