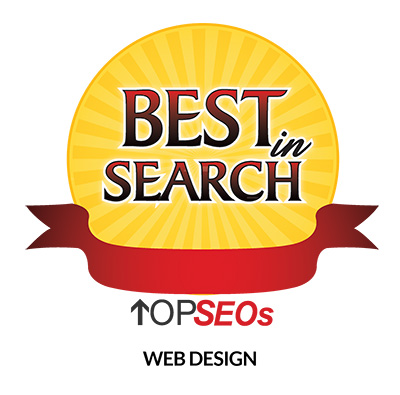 Three Marketing Tactics to Optimize Web Presence
If you are looking to optimize web presence for your business, then there are three major marketing tools at your disposal to do so. conversionMOXY discusses in length those three tools and how they boost your digital footprint in our latest blog below. Each marketing tactic helps you build your business online to reach the billions of web surfers around the globe. Give us a call today at 336-245-1640 to request a free cost estimate or discuss your marketing needs. Our experienced team is ready to help your business grow and get to the top of Google searches!
Three Proven Marketing Tactics to Optimize Web Presence
There are three marketing tools that have proven time and time again that they are the best methods to optimize a business' web presence. Without further ado, those three tools are:
Build a Digital Presence with Search Engine Optimization
Search Engine Optimization, or often referred to as SEO, is the golden ticket into maintaining a great online presence. Most people find the biggest benefits from on-site SEO. Simply put, SEO tactics completed on your website.
A search engine's only goal is to provide its searchers with the information they are seeking. Each search engine pulls results based upon a complex formula called an algorithm. This algorithm typically dictates a business owner's web presence optimization plan. However, search engines do not make it easy as no one knows the formula behind this algorithm. Luckily, the best digital marketing companies understand local SEO and what helps a company stay on top of the search query. They are experts in online presence management and know all the SEO tips and tricks.
There are a few SEO tactics that most marketing agencies utilize regularly. Those include:
Blogging
Meta Data
Alt Tags
Optimized Web Page Content
Mobile-Responsive Website
Blogging
This is a great way to focus on building your business up in the search query for keywords or keyphrases your target audience is searching. At conversionMOXY, we use only the best keyword research tools to find all the right keywords for your business and audience. For example, we search out all the appropriate long tail keywords to ensure your business is ranked for anything your audience might be searching for online.
It is important your blogs provide information your potential customers want to know about your business, services, or products. Most search engines penalize if a blog has irrelevant content!
Meta Data
You might not have ever heard of the phrase meta data, but it is crucial to a company's web presence. For every page, you have meta data. This includes an SEO title, meta description, and keywords that accurately describe the page's content. A great SEO company understands what this information is and will always put it on pages or blogs they are creating for a business.
Alt Tags
In its simplest form an alt tag is just a description of an image on a website. Alt tags help the visually impaired when surfing the web. They also provide search engines a way to index visual content on your website. If you are struggling to describe an image, then check out this blog for tips on writing a great alt tag.
Optimized Web Page Content
While blogging is a great way to get optimized content out there, it is vital to also optimize all your other web pages. A company's SEO will not thrive if its website pages are not optimized! This is a time-consuming process, so an expert SEO team, like conversionMOXY, is great at taking this off a business owner's plate!
Mobile-Responsive Website
Did you know that as of 2019 approximately 80% of people worldwide used some type of mobile device to search online? Therefore, most search engines require businesses to have a mobile-responsive website to rank well in the search queries. If your site is not mobile-friendly, then do not worry. Our experienced team at conversionMOXY can help you build a mobile-responsive website!
Maintain Your Online Presence with Social Media
Social media marketing is a key part of brand awareness. It is also a great way to reach a larger audience. Social media does all this while helping to optimize web presence for a business!
When setting up all your social media accounts, be sure all your business information is accurate. Search engines will also penalize for incorrect information on social media profiles.
From a web presence standpoint, it is important to not only have those social profiles, but consistently post on them. Responding to reviews, comments, and messages is equally important on social media. This is often time-consuming for business owners. At conversionMOXY, we are fully capable of handling all your social media management needs so you can focus on what you love most about your business! From Facebook to Twitter, we understand how to keep audiences engaged on all social media platforms.
Reach Numerous Potential Customers with Digital Ads
Finally, the third tactic in optimizing your web presence is running digital ads. This is also one of the best and quickest ways to reach a large audience of potential customers.
There are a few major places to consider running digital ads. Those are:
Google Display
Third-Party Sites
Social Media Platforms
An experienced digital marketing company understands the best advertising techniques to create a responsive design. They will also track all their digital ad efforts through platforms like Google analytics. At conversionMOXY, tracking is imperative to our team. We want to ensure we run ads that are performing and providing the best ROI for our clients.
Let conversionMOXY Enhance Your Web Presence!
Do not get behind in our ever-changing digital world with your business' web presence. Let our experienced team at conversionMOXY help get your business front in center to your target audience through our tried-and-true marketing tactics. Call us today at 336-245-1640 to discuss your online presence needs. We are committed to being with you every step of the digital journey!