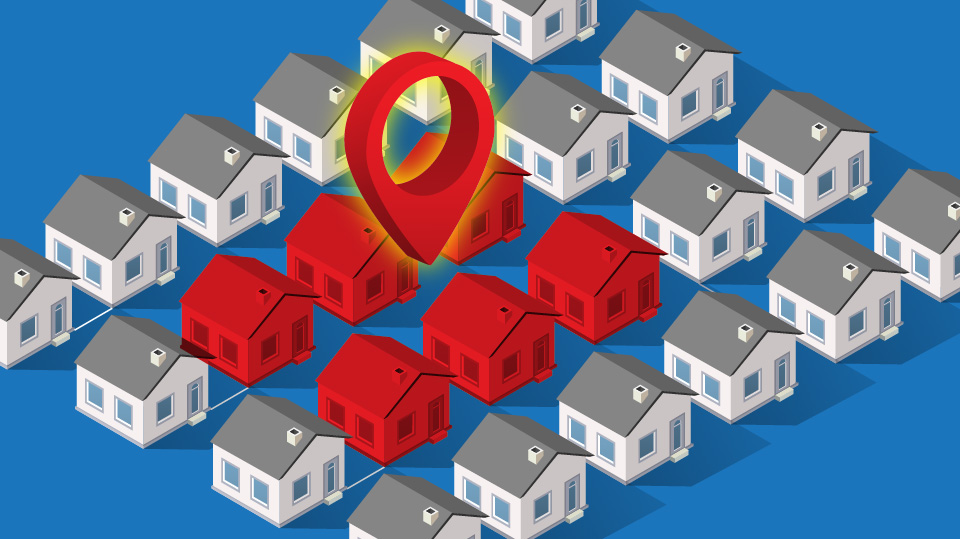 Do You Want to Harness Quality Geo Leads For Your Company?
You've decided to engage in a digital marketing campaign to improve your lead generation. After all, you keep seeing ads pop up whenever you go online which suggests success of this tactic. Generating geo leads and finding consumers within your geographical area interested in your product sounds lucrative. Ultimately, the fact that you're seeing these ads means you have been the recipient of a geo targeting campaign.
Undoubtedly, you need customers to support your business and many marketing firms claim a high success rate for lead generation. However, simply driving foot traffic to your store doesn't always guarantee success. You need quality leads for those consumers that'll be most likely to buy from you.
Since 2011, the team at conversionMOXY has been helping businesses succeed. As a full-service marketing firm, we have a robust portfolio of marketing tools. Moreover, we tailor each plan to meet the budget, goals, and uniqueness of each company that we work with.
Some Geo Marketing Basics
Home computers with an internet connection have become common in the United States. With an internet connection comes an IP address, a unique set of numbers to allow for communication between devices. Ultimately, marketers can use these IP addresses to target consumers with advertisements.
Additionally, 97% of all Americans own a cellphone and most check it frequently. Moreover, many of these phones have GPS chips that can track consumers' locations. Thus, our addiction to our phones gives marketers a unique opportunity to entice consumers with special offers.
Yet, simply generating traffic does not guarantee a profit. You must attract qualified leads, those consumers who show an interest in your product offerings. Marketing with a specific location in mind helps to narrow your audience and increase conversions.
How Does Geo Targeting Differ?
Certainly, targeting consumers based on their location is nothing new. Billboards are an example of a traditional form of marketing broadcasting a message at a specific location. However, the internet offers unique opportunities to expand your business into new territories.
First, geo targeting allows you to segment your audience by location. Now, you can personalize your message based on your customer's location. Furthermore, digital advertising allows you to narrow your audience further by age, interests, or behavior. This hyper-targeting focuses on a smaller group of people who are most likely interested in your product.
Unfortunately, it's easy to spend a boatload of money and not see any return. Sending your ads to people who can't benefit from your product is a waste. At conversionMOXY, we're experienced at running successful geo targeting campaigns. We can create advertisements for Facebook, other social media platforms, or Google AdWords.
What About Geofencing?
One of the most popular geo marketing tools is geofencing. Geofencing involves creating a virtual fence around a location using Wi-Fi, GPS, or RFID technology. When consumers cross the perimeter of your boundary, they'll receive your notification. This can be a special offer or coupon enticing them to make a purchase.
Generally, geofencing is a highly effective marketing campaign because it uses 3 important strategies:
Proximity
Personalization
Data
First, the consumers' proximity to your store is a big influence. Consumers are more likely to make a purchase when enticed by a special offer if they're near your store. Secondly, consumers prefer companies that personalize their messages. Overall, personalized messages receive a higher click-through rate and engagement than generalized notifications.
Finally, you can collect real-time data using geofencing. Geofencing technology can give you many different types of metrics. For example, you can see how many customers entered your store after receiving your offer. Additionally, you can track how many actually made a purchase.
Using this data, you can further personalize messages and time them for greater impact. Additionally, you can retarget consumers who may have passed up on your original offer. You can send these customers a more enticing proposal.
FAQs About Generating Geo Leads
Often, businesses question the effectiveness and influence of geo marketing tactics. Thus, we've answered some of those questions companies often ask us.
Can Any Business Benefit From Geo Targeting?
Yes! Virtually any type of business can benefit from a location-based marketing plan. For small businesses, a geo marketing strategy is especially beneficial. It levels the playing field to compete with much bigger companies and well-known brands.
Moreover, the rise of "near me" searches has fueled location-based marketing. Consumers use technology to help them find what they need, in their area, now. Businesses that leverage this knowledge can increase profitability.
How Much Will A Campaign Cost?
Ideally, your marketing plan must be as unique as your business. Thus, the cost of any geo lead marketing campaign, including geofencing, will vary from business to business.
Your marketing firm will consider several factors in pricing your plan:
Campaign Goals
Size of the geofence
Number of geofences
Advertising platforms
Frequency of ad delivery
When you sit down with us, we'll begin by defining your goal for your geofencing campaign. Then we can decide the size and the number of fences to accomplish your objective. We'll choose the platforms and frequency of ad delivery based on your ideal client's profile.
Moreover, we'll devise a strategy to achieve your goal within your budget. Plus, you'll be able to track your progress with your personalized dashboard. Here you'll find which strategy is generating the most leads. Our reporting system will also show you SEO performance, keyword tracking, and social media performance.
Do You Offer Other Services?
Absolutely! ConversionMOXY has helped many companies from established to newly formed businesses with both traditional and digital marketing strategies:
Custom web design
SEO
Backlink building/audit
Social media advertising
PPC advertising
Content marketing
And more!
We'd love to give you a free consultation to explore how to generate more geo leads for your company. Call us at 336-245-1640 to begin developing a brand that generates loyalty.