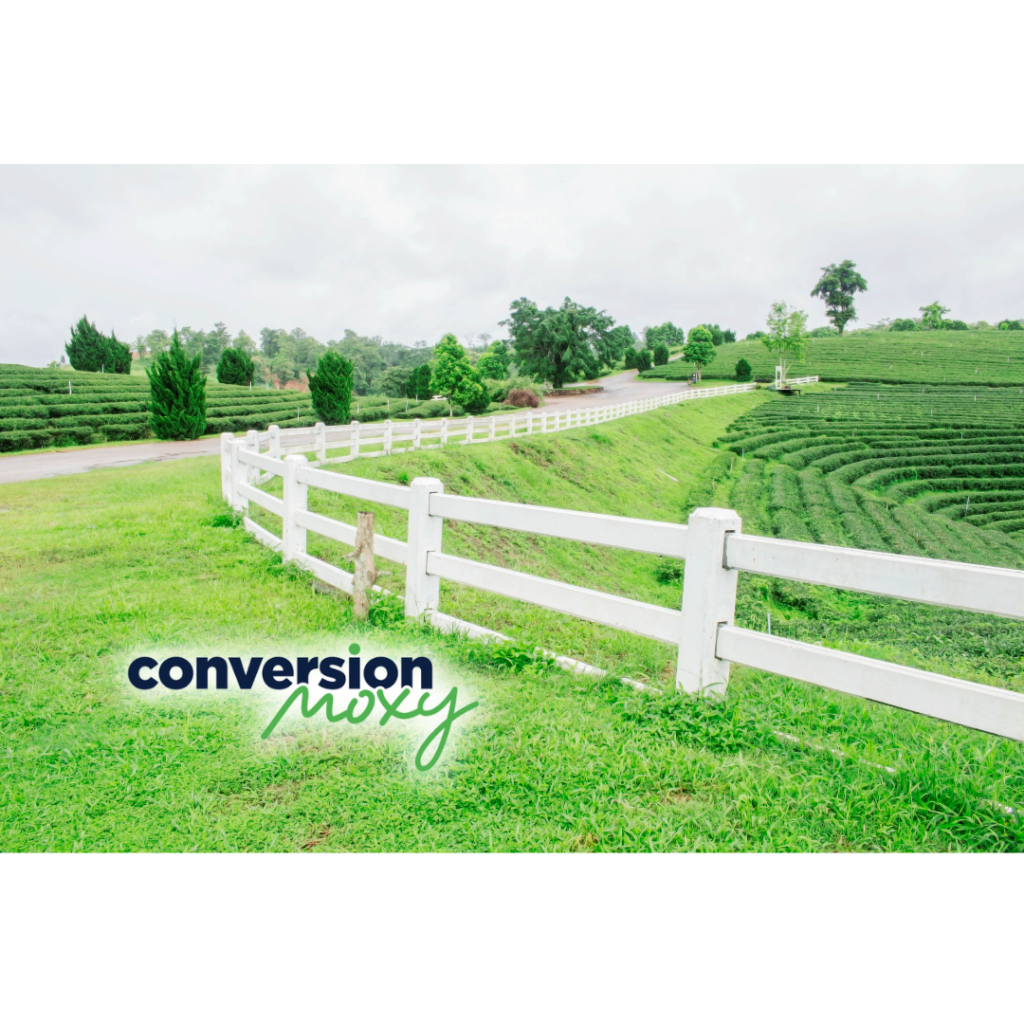 Geofencing Advertising Companies Offer Unique Opportunities
The best marketing firms know how to reach your customers with a message that resonates while giving you an ROI. Many different types of tools are available to achieve your goals. With the rise of mobile device use, marketers developed geofencing. This tool provides unique opportunities to connect with your customers while increasing your profit. However, some geofencing advertising companies promise you much without delivering acceptable results.
While this may be true at other agencies, conversionMOXY focuses on getting you a profitable outcome. We're a full-service marketing firm providing a large portfolio of marketing tools including geofencing solutions. We harness data to drive leads and sales while delivering a measurable ROI. Our holistic marketing approach allows us to develop the perfect marketing strategy for your business.
What Is Geofencing Marketing?
Geofencing is a marketing tool that enables you to target buyers when they're receptive to receiving your brand's message. This marketing tool is highly effective because your message reaches a targeted group who are most likely to convert.
As the name suggests, you create a virtual "fence" using GPS, RFID, or Wi-Fi technology around a specific location. This can be your store location, a competitor's site, or an event related to your product. Then, consumers who've opted to receive notifications from your company will get a message when they step inside the boundaries.
The most common form involves a company creating an app that consumers download onto their phones. However, phone apps are only one way to deliver your message. You can also deliver your special offer through a text message or a push notification.
Using Geofencing Tactics To Reach Your Customer On Social Media
Many social media platforms like Facebook, Twitter, and Instagram also use geofencing technology incorporated into their advertising options. Sometimes called geotargeting, it uses the same idea of limiting your content to a specific area.
However, you can also limit and define your audience based on demographics, interests, and behaviors. When you narrow down the recipients of your message to those receptive to it, you get a higher conversion rate. For example, if you run a Facebook Ads campaign, your ad can show up to anyone at any time. This wastes valuable marketing dollars resulting in wasted impressions and clicks.
Thus, by limiting your audience to key consumer criteria, users interested in your product will see your message. Moreover, in segmenting your target audience, you can create highly personalized content. Generally, personalized messages deliver a higher click-through rate.
So, is geofencing or geotargeting better to use? Both. As in any marketing strategy, each can be part of a highly effective campaign. Successful marketing strategies involve several tools working together in synergy. Discuss your location-based marketing plans with one of the best geofencing advertising companies in North Carolina, conversionMOXY.
How Much Does A Geofencing Campaign Cost?
While this is an important question, it doesn't have a simple answer. Any type of marketing campaign, including geofencing, is largely dependent upon the particular company. Cost varies according to several factors:
Campaign Goals
Size of the geofence
Number of geofences
Advertising platforms
Frequency of ad delivery
Moreover, a geofencing campaign is a cost-effective marketing tactic resulting in a strong ROI. You're giving your target audience an offer when close by your physical location. Often, these are consumers already familiar with your brand as they've downloaded your app. An enticing offer combined with their proximity to your store makes these shoppers most likely to convert.
A Geofencing Marketing Campaign Captures Invaluable Data
One of the biggest benefits of geofencing technology is the data it generates. With some marketing tactics like billboards, it can be hard to track conversions. However, with digital marketing like geofencing, you can easily identify your successes. Additionally, you can use the data to tweak those campaigns that aren't achieving the results you'd like to see.
For example, you can track when shoppers enter your geofence, how long they stay there, and when they leave. You can also see how many are repeat visitors and how many are newcomers.
In reviewing your location data, you can determine which offers generate the most engagement. Did many local customers pass by your store without ever entering? Perhaps your offer wasn't enticing enough. What about the behavior of your prospective customers that did enter your store? How many actually made a purchase?
Tracking your customers' behavior allows you to retarget them with special offers. Moreover, you can use geofence marketing to set up a loyalty program. A customer loyal to your brand will repeat buy, recommend your store, and give you a positive online review. Additionally, on average, loyal customers spend a greater amount than new ones.
Questions To Ask A Geofencing Marketing Company
When you're searching for a geofencing company, you can find dozens just in Winston Salem alone. So how do you know which one is best for your advertising campaign? Certainly, meeting with the company and asking for case studies is important. Don't be afraid to ask specific questions to determine if working with the marketing firm will be a good fit:
Can you create any shape or size geofence?
How many locations can you geofence in a single campaign?
By what means are ads delivered?
May I obtain a sample report of impressions, clicks, and conversions of a previous campaign?
Not all geofencing technology is equal. Some geofencing technology can only draw circles around the specified location. However, most buildings aren't round. Thus, using technology that can create different shapes is important.
Additionally, accurate technology is imperative. Without precision, you could be sending poorly timed or irrelevant messages. Generally, this angers consumers, leading them to revoke permission or delete your app.
Some geofencing marketers can only target one location. However, having multiple locations helps spread your risk. It also allows you to see which stores deliver the greatest foot traffic.
What Is Addressable Geofencing?
Addressable geofencing creates boundaries in a slightly different way. Marketing companies upload a list of consumer's physical addresses, up to 1 million. The marketing company then builds a geofence around each address. Additionally, the marketing firm can add parameters like income level, interests, or past purchases to hyper-target your audience.
Next, you create digital ads specific to each segmented audience. For example, if you're a car dealership, you can create an ad about luxury models targeting only higher income levels. At the same time, you can run an advertisement showing economy cars that will appear only to lower-income levels.
One of the biggest benefits of addressable geofencing is that it works across multiple platforms. Whereas geofencing uses smartphones to deliver ads, addressable geofencing can use any digital platform, including the smartphone, tablet, or desktop.
Marketers know that a potential customer must see and hear your brand's message many times before they convert. With addressable geofencing, you can deliver your offer across devices ensuring your audience will see it. This repetition of your offer builds brand awareness.
Does Search Engine Advertising Work With Geotargeting?
Typically, when a user makes a query, the search engine returns a list of results. The search engine picks websites that meet a set of criteria known as an algorithm. Companies use search engine optimization (SEO) to try to rank high in the results.
However, you can invest in a form of paid advertising to show up on the first page results. Commonly known as pay per click (PPC), this form of advertising works on an auction system. You place a bid for a particular keyword relevant to your product. The search engine awards a company with a spot based on their bid and quality score.
Setting an auction bid for a PPC campaign is a bit tricky. If you set your bid too low, consumers will never see your advertisement. While making a high bid will eat up your marketing budget very quickly.
Even after managing to select a competitive bid amount, you need a high Quality Score. This is a number Google assigns you based on the quality of your ad, keyword, and landing page. Typically, the higher your Quality Score, the less you'll pay per click.
Once you've set up your search engine advertising campaign, you can narrow who gets to see it using geotargeting. You can choose from several geographical options such as country, state, or zip code. Additionally, you can narrow your target audience by demographics such as homeownership.
How Does Local Search Fit In With A Marketing Strategy?
The rise of mobile device use has also led to an increase in local searches. Consumers actively seek business in their vicinity to meet their needs. Often, these types of searches include the words "near me" or the city of the shopper.
When you optimize your website for local searches, you have the opportunity to appear on first page results. The Map Pack is a search engine result of 3 local businesses that meet the search query. Virtually all businesses can benefit from optimizing for local search.
The first step in appearing in the local searches is to complete your Google My Business profile. Complete all the information about your store, including your NAP, business photo, and area you serve. In the brief business description, include important keywords relating to your company.
Combining local SEO with a geofencing strategy can increase conversions. A consumer using localized search indicates a strong signal of an intent to purchase. Sending a relevant offer when this shopper enters your geofence area results in higher conversions.
Use One Of The Best Geofencing Advertising Companies
Unfortunately, your company's marketing budget isn't limitless. Thus, you have to be wise in allocating resources to increase your profit. One marketing tactic with a high return on investment is geofencing. However, it's crucial you hire a company with the background and knowledge to run a successful campaign.
When choosing from the many geofencing advertising companies in North Carolina, pick conversionMOXY. Our expertise and experience stand out among the crowd of marketing agencies. It's one of the reasons Expertise named us one of the best advertising agencies in Raleigh in 2020 and 2021.
When John van Schaik started the company in 2011, he wanted to provide all the marketing services a business requires. With a staff of passionate employees, we can supply all the tools for your digital marketing needs:
Web design
Social media advertising
Pay per click campaigns
SEO
Content generation
Geofencing
Plus, we can also support your efforts in traditional strategies. Moreover, we back all our efforts with data so you can see the results. Our personalized real-time client dashboard easily lets you identify successes.
So, what's holding you back? Having an edge on your competitors puts your company out in front of the pack. Employing a geofencing solution can get you that lead. Give us a call at 336-245-1640 to discuss how a geofencing campaign can help your company.