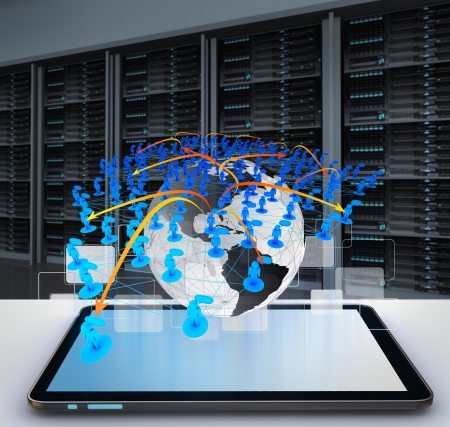 A Digital Presence Marketing Plan Delivers Valuable Results
Marketing tools may have changed over the years, but the basics have not. The foundation of any good business is building relationships between your company and consumers. Since many of today's shoppers are online, your business must also have a digital existence. Many agencies claim to offer a strong presence marketing plan, but not all implement one effectively.
ConversionMOXY is a full-service marketing agency supporting businesses in both traditional and digital platforms. We take a holistic approach to implement strategies and solutions resulting in growth. Established in 2011, we can devise the perfect marketing plan specific and unique to your company.
What Are The Key Components Of A Good Digital Marketing Strategy?
The internet has opened up vast amounts of data for the consumer. Most savvy consumers will do research online before making a purchase. A shopper who can't find information about your company will likely head to a competitor.
Moreover, in today's technological world, 81% of Americans are online daily with 28% who go online almost constantly. Thus, consumers are expecting companies to have a website. With an online presence, you have the opportunity to make it easier for potential customers to find you.
Any marketing strategy, whether traditional or digital, has key components. First, you must generate leads or attract the right audience. Next, you must offer something that will convince the lead to give you their personal information. Finally, you deliver content that will convert your lead into a paying customer.
A digital marketing plan uses several tools to capture and convert leads:
Website
SEO
PPC
Content generation
Social media marketing
However, simply having a website isn't enough. Unless consumers search for you specifically by name, you won't attract new customers without implementing SEO. Search engine optimization (SEO) is the process of improving your site so that it ranks in queries.
Other Important Components For A Strong Market Position
A website optimized for SEO is a good start. However, in today's rapidly growing market, you need to stay ahead of the competition. Thus, you may want to incorporate PPC, content, and social media marketing as well.
PPC or pay per click is a form of paid digital advertising used by search engines and social media platforms. It works on an auction system where businesses make a bid for ad placement. The search engine will award the company a spot based on the platform's criteria. However, the platform only charges the business when a consumer clicks on the link in the advertisement.
A form of marketing that drives organic traffic is content generation. Although typically thought of as blogging, content generation can include videos, infographics, or ebooks. The focus of content generation is to create material that appeals and attracts your target audience.
Blogging is the most popular form of content marketing and serves a two-fold purpose. When you attach a blog to your website, you add pages and an opportunity to rank for more keywords. Plus, search engines love fresh content. With regularly published new content, search engines will re-index your site.
Another free form of marketing is posting on social media. All social networks are free to join and free to post on. With a social media presence, you can boost brand awareness, generate leads, and increase website traffic. It's also a great place to engage and converse with your audience to identify trends in your industry.
If all of this sounds like a lot of hard work, it is. Instead of trying to tackle marketing while running your business, let the professionals at conversionMOXY help you.
FAQs About Digital Marketing
How Often Do I Need To Update My Website?
Trends change constantly. If your website uses outdated elements, it can make your company look unprofessional or unreliable. Plus, incorporating new trends keeps your site fresh and modern-looking.
Moreover, technology is constantly improving. For example, internet voice search is rising rapidly. To stay competitive, you must optimize for these types of queries.
How Often Do I Need To Blog?
Generally, the more often you post a new blog, the more organic traffic you get. Consistency or regularly posting new blog posts is key. However, you don't want to fall into the trap of publishing low-quality articles to maintain your regularity. You should strive to publish high-quality content that your audience finds interesting.
Moreover, by adding relevant, authoritative content, you'll build trust. It's also a chance to show your knowledge and establish your company as a leader in your industry.
Which Social Media Platforms Should I Use?
Social networks have grown in large numbers, well over 80 at last count. Some sites like Facebook and Twitter have been around for a few years. Others like TikTok and Clubhouse are fairly new players.
It isn't advantageous nor is it advisable to be on every network. So, how do you know which is the best platform to maintain a presence on? That depends on where your target audience hangs out.
What Is The Cost Of A Marketing Strategy?
Generally, pricing for a marketing plan is heavily dependent on your industry and marketing plan. As each company is unique, so are its marketing needs and budget. We'll be happy to devise a plan particular to your needs and budget.
Digital Presence Marketing Is A Necessity
We live in a digital world, so to keep your small business competitive, you must have an online presence. However, devising a profitable digital presence marketing plan isn't as easy as it seems. You could easily use up your marketing budget with little ROI. When you're looking for an expert marketing agency, use conversionMOXY to grow your business.
Our experienced team is waiting to help you grow your business. As a Google Partner, we're advertising experts in AdWords, a PPC marketing tool. Plus, our team of SEO writers can generate relevant and authoritative content for your business. Let's not forget stunning images created by our graphic design department. Finally, we'll show you with data and stats exactly how your plan is performing.
Let's start a conversation today about what we can do for you! Call us at 336-245-1640 to implement a marketing plan specific to your business.