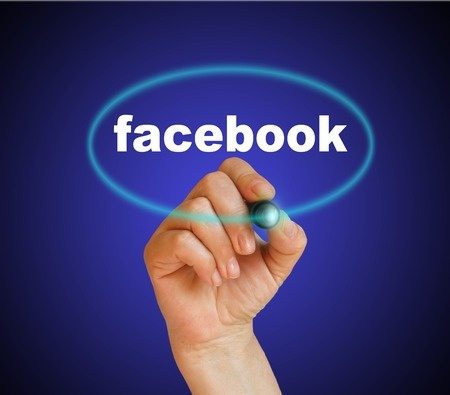 Skillful Facebook Ad Help Can Grow Leads And Conversions
All the world is digital. Thus, companies are pouring 325 billion dollars into online advertising. Social media platforms, especially Facebook, offer an ideal canvas to relay your company's message. However, crafting the perfect message and making sure the right consumers see it can be difficult. When you need experienced and skilled Facebook ad help, hire conversionMOXY.
We're a full-service marketing firm supporting businesses in both traditional and digital forms of advertising. With a plan specifically tailored to your company, we'll help grow your company. Our team is ready to implement a strategy of success for your business.
Why Advertise On Facebook?
Undoubtedly, Facebook is the largest social media platform with 1.6 billion users. Moreover, many of these users check their page several times a day. Advertising on Facebook allows you to tap into this vast network. You can use Facebook to increase brand awareness, drive website traffic, or increase leads and revenue.
Plus, you can get very specific by narrowing down to which consumers see your Facebook Ads. You can target by demographics, interests, or behaviors. With this type of hyper-targeting, you can zero in on those people most likely to convert.
Setting up an advertising campaign on Facebook begins with setting up your business page. Once you do this, you'll automatically create your ads manager account. This tool creates and manages your ads. You'll also have access to audience insights. This tool shows you which ads attract the most attention and which ones need tweaking.
Why Do I Need To Hire An Advertising Agency To Help Run My Ads?
Facebook makes it simple for anyone to set up an advertising campaign. However, unless you have a good grasp on marketing techniques, you could be throwing money away. Some experts estimate a 20-50% margin of waste.
While setting up an ad on Facebook is easy, this doesn't mean it will be successful. An experienced marketing team brings expertise and knowledge. You won't have to guess which images and text will resonate with your target audience. Plus, you won't have to worry about limited exposure due to incorrect text usage. Although, Facebook has relaxed their text-on-image requirements, it is still important to reduce verbiage when possible.
ConversionMOXY doesn't rely on guesswork when handling your marketing campaign. We rely on experience and data to create engaging content.
FAQs About Facebook Advertising
Digital marketing can be confusing. So, we've compiled a list of questions our customers always ask us about Facebook marketing. If you have other questions, please give us a call at 336-245-1640 and we'll be happy to help you.
Why Did Facebook Reject My Ad?
First, Facebook won't allow any advertisements containing prohibited content. This includes advertisements to sell weapons, tobacco, and pharmaceuticals. Moreover, even if you sell an approved item, you must make sure your Facebook ad meets its community standards. All content must be authentic while respecting the dignity, privacy, and safety of all its members.
You must write well-written content without bad grammar or misuse of punctuation. If you do, Facebook views your content as spammy and may reject your ad. Generally, the Facebook algorithm doesn't favor ads that target consumers personally. Thus, avoid using the word "you" or any variation.
If you're not sure why Facebook rejected your ad, it's time to talk to the professionals at conversionMOXY. We can craft a Facebook ad campaign to meet all the platform's guidelines and your marketing goal.
How Do I Track Website Traffic From My Facebook Ad?
Once you've set up a business page on the Facebook app, you can track users' interactions. You have access to data such as post reach, engagement, and website clicks. These insights can help you understand your audience better to deliver more relevant content.
Another great benefit is knowing what time most of your target audience is on the Facebook app. Thus, you can schedule your ad to appear when your customers are most likely online.
Additionally, you can install a Facebook Pixel to track more user behavior. After installing a few lines of code onto your site, Pixel can track information about users' interactions with your website. Facebook Pixel will tell you the frequency of visits, the time spent there, and if the visitor made a purchase.
What Are The Different Types Of Facebook Ad Formats?
Before you even think about what type of Facebook ad format you want to create, you need a marketing objective. What is it you want your ad to accomplish? Your marketing objective can be a conversion or exposure objective. Conversions are the actions the user will take, like a purchase. While exposure goals build brand awareness.
Some Facebook advertising formats are better at achieving exposure, while others conversions. Format types include:
Image
Video
Carousel
Poll
Slideshow
Stories
Messenger
How Does Facebook Bill Me?
Facebook advertising works on an auction system. When you run a Facebook ad campaign, you set an overall budget. Then you either opt for automatic or manual payments. With automatic payments, Facebook charges you when you reach your pre-determined threshold. Whereas you must first add money to your account with manual payments.
In addition to setting a bid, you must opt for either a cost per click (CPC) or impression (CPM). Your choice will depend upon your marketing objective, whether you want to increase conversions or awareness.
Similar to other auction-based advertising, the highest bidder doesn't always get the spot. Facebook uses a relevancy score based on the quality of your ad. Your score depends upon your audience's anticipated response to your ad. Using your bid and score, Facebook will then show your ad to your selected audience.
Facebook Ad Help Is Only A Phone Call Away
One of the best digital advertising platforms for lead generation and conversions is Facebook. However, for an effective marketing campaign, you need Facebook ad help to craft your message and target your audience. When searching for a marketing firm with personalized solutions, choose conversionMOXY.
Started in 2011 by John Van Schaik, we're an advertising firm providing all the marketing services a business requires:
Website design
Geofencing
SEO
Content Generation
Paid advertising
And more!
Stop wasting money on Facebook advertising that isn't working! Call us today at 336-245-1640 for your personalized business solution.