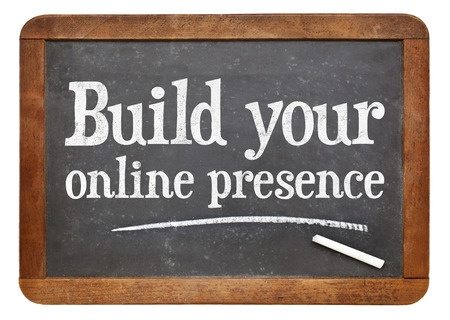 Website Designer Near Me Offering Digital Solutions
To succeed in business, you must have customers. While this is an obvious statement, how you gain customers is one of the aims of marketing. Through the use of different marketing tools, you capture and funnel consumers toward making a purchase. Creating a website is one of these tools. Yet, like many marketing tools, building a dynamic website is much harder than it appears. When searching for a website designer near me, choose conversionMOXY.
Since 2011, conversionMOXY has been helping businesses achieve their goals. As a full-service marketing firm, we can supply all the marketing tools you need to succeed. Using analytic technology, we can develop the perfect marketing solution for your company. Additionally, our established performance history includes many different types of industries.
Why Do I Need A Website?
A website is a tool performing several functions. It can build brand awareness, engage consumers, and convert them into customers. Undoubtedly, in today's technology-driven world, your business will suffer without a website. Moreover, with 4.66 billion active internet users worldwide, it makes sense to have a website.
First, you can attract more customers with a website. Most customers will conduct online research before making a purchase. Without a website to showcase your products and company, consumers will go to your competitors.
Additionally, a website can highlight any certifications and awards your company has earned. Moreover, you can also display testimonials from previous clients to build trust. Finally, you can give your store hours of operation and even include directions.
Can't I Build My Own?
Certainly, you can build your website. In fact, you'll find dozens of drag and drop website builders as well as tutorials for WordPress. Yet, there is a big difference between building a site and creating a website that fulfills its expected function.
For example, with over 2 billion websites online, how will your potential customers find you? Simply building a site doesn't guarantee anyone will see it. You must optimize it for search engines to find it.
Furthermore, once users find your site, will it load fast and be easy to navigate? If not, you can be sure that consumers will leave your site quickly. Moreover, your images and copy must captivate and convince users to trust your company.
Ultimately, this is where an experienced web designer like conversionMOXY can help. We'll conduct keyword research so that your site will appear in search engine results. Plus, we'll incorporate beautiful graphic designs to capture the attention of users. Moreover, we use powerful language and strong call to actions to convert visitors into customers.
What Should I Look For In A Web Designer?
Unquestionably, if you search for a web designer, you'll find many promising ads. Many offer the assurance of guaranteed satisfaction and claim years of experience. So, how do you sort out which one will be right for you?
Certainly, if a web designer has experience, the firm should have a portfolio of websites. Ask to view these to determine if they align with your vision. Of course, take time to visit these sites to check load time, navigability, and the overall experience.
Inarguably, a website is a tool that works in conjunction with other digital marketing strategies. Content generation and maintaining a social media presence support your site. Thus, you may want a firm that offers more services than just design.
Finally, you want a designer that listens to you. While the firm may be experts on websites, you're the expert on your industry. Although you don't want a designer that ignores your ideas, you also want one that has his own concepts. Building a dynamic website requires you to work together.
FAQs About Finding A Website Designer Near Me
Building a great website is crucial to your company. Thus, you probably have many questions about the process. We've assembled some of our most frequently asked questions below.
What Is SEO?
Generally, search engine optimization (SEO) is a way to fine-tune your website to show up in search engine results. Search engines, like Google, rank content based on a mathematical formula known as an algorithm. Some of the ranking factors considered by search engines are backlinks, relevant content, and user experience.
Typically, search engines crawl a website to see how it conforms to its algorithm. Those that do achieve higher placement in results. As we all know, earning a page one spot is all-important. Most users won't look past page 1 of search engine results.
How Much Will A Website Cost?
Often, when looking for a web designer, you may see a one-size-fits-all price. Generally, you should avoid these firms. Sometimes, this can be an indication of a lack of experience. Or it may mean the designer uses the same generic template for each page.
Ultimately, you want your website to be as unique as your company. Thus, we insist on meeting with you before we quote you a price. Moreover, this initial consultation is always free.
Is It Necessary To Update My Website?
Primarily, you want to keep your website looking fresh with current information for both search engines and customers. Similar to fashion trends, website design elements come and go. Using dated fonts or style elements will have your customers fleeing to another site. While ignoring current algorithms will have your website sitting in the black hole of the internet.
Since trends and search engine algorithms are always changing, so should your website. While you may not need a complete revamping every year, you'll need to do so every few years. How often depends on several factors including how well your current site is performing.
When searching for a website designer near me, choose conversionMOXY. Our team is ready to build you a stunning website that attracts, delights, and converts users into customers. Call us at 336-246-1640 for your free consultation.