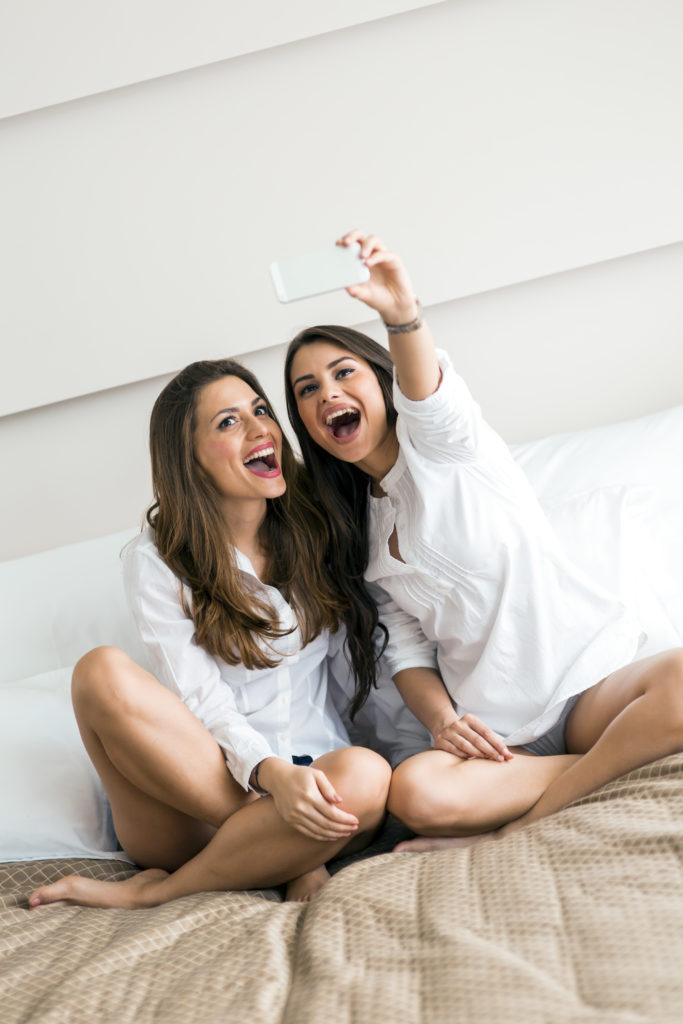 How Facebook Advertising Makes You the Life of the Party
Obviously, owning or running a company comes with many tasks. From the inception of your business, these tasks grow on a seemingly daily basis. Whether you are in the beginning stages of creating your business or trying to maintain and grow an established company, you must have a plan in place to engage current customers and reach new ones. Social media advertising is an excellent way to do both. Now, more than ever, your customers visit, communicate and even shop directly from this virtual venue. Reaching them is imperative. Not only does social media outreach help you keep your current clientele engaged, it allows you to find new clients. Done correctly, Facebook advertising is an invaluable and relatively inexpensive way to do both.
Fortunately, the team at conversionMOXY has a plan already in place for you to do exactly that and more. Before we get ahead of ourselves too much on how to do that, let's explore some basics about social media advertising.
Why Should a Business Use Facebook Advertising?
As we mentioned, your audience is no longer just down the block, they're also on their computers and mobile devices. Many of these people now find most products and services that they need by searching online. Social media plays a massive part of this process. In fact, it's often a place where people gather, share ideas, give reviews and offer suggestions. It's like a constant neighborhood block party that goes on day and night. In fact, around 1.73 billion (yes, we said BILLION) people around the world attend this social media fest every day.
That's a pretty big party. To make your business grow, you need to be a part of that festive gathering. Facebook advertising not only places you precisely there, it ensures that the guests attending see you. After all, parties can get a little big and overwhelming. Simply showing up, doesn't mean all guests know that you have arrived. Since the party venue of social media isn't limited by actual space, it's not easy to announce, hey, I'm here! You have to make an entrance. Preferably, you need to make a big one.
After all, these 24-7 parties are open-invite. Everyone is welcome. This includes your competitors. Rarely, do they show up quietly or empty-handed. Guests see the person who shows up with the most fanfare, first. Therefore, you need to plan your entrance carefully. Planning carefully means that you have a solid marketing place in plan. You also need enticing graphics and relevant information to share. If you bring a gift (like a discount offer) you will be even more welcome!
Our team at conversionMOXY helps with each step. From understanding your business, customers and needs to creating engaging content and graphics, we make your entrance grand!
It's My Party, and I'll Cry if I Want To
By making your entrance grand, we help ensure that you aren't feeling like Lesley Gore in her classic hit – It's My Party.
"It's my party, and I'll cry if I want to
Cry if I want to, cry if I want to
You would cry too if it happened to you
Nobody knows where my Johnny has gone
But Judy left the same time
Why was he holding her hand
When he's supposed to be mine."
While we may put blood, sweat and tears into our work at conversionMOXY, we don't think sobbing should be the end result of your social media party. Moreover, Johnny needn't be running off with Judy. We help make sure that Johnny sees YOU. Better yet, we strive to make sure Judy notices you, too. We think that you should walk into the sunset with both of them, and their friends.
Precisely, this is where Facebook advertising comes into play. Not only do you need a way to announce your arrival, you must also ensure all attendees see you throughout the festivities.
Don't Be A Wallflower
This is the point where many companies make a critical mistake. They assume that simply having a Facebook page, makes them a part of the party. They built a great company and created a fantastic Facebook page. Therefore, Johnny, Judy and guests should gather at their feet. Right? Not necessarily.
Unfortunately, a Facebook page only puts you in the midst of this grand celebration. As mentioned, competing local and national companies are attending this ongoing shindig as well. All that competition roaming about will quickly push you aside. You will become a wallflower.
Don't get us wrong. Our team at conversionMOXY likes décor. We like flowers. Plus, we like walls. However, blending into the background wall of your competition is not likely where you wish to hang. We aim to make you front and center. You deserve to be the life of the party.
A Facebook ad is your announcement – I'm here! Look at me. I'm not just mingling; I AM the party.
Reach Your Target Audience with Facebook Advertising
More importantly, reaching your target audience is critical as well. Not everyone at the party is going to want what you have to offer. (Although, we also have some tactics to help with that as well. Some folks just need a little push mixed with a call to action that you may not have even thought of yet. Although, that's an entirely different article. We can get into those juicy details during your free consultation!)
Since you must pay for a Facebook ad campaign, you save money by making sure your ad placement reaches the right news feed of your target audience. Consequently, you won't blow your ad budget by hitting the news feed of folks who simply don't fit your customer profile. You must design your overall campaign to reach guests who need your goods or services. Understanding who those guests are, what they do, and what they want all come into play in this campaign.
To create a proper campaign, Facebook marketing targets the right Facebook users. Once you target the correct Facebook users you develop lead generation. These leads convert to ad revenue. Simply put, this is the money you make thanks to your ad spend on social marketing media and other techniques. Essentially, you have to spend money…to make money. At conversionMOXY, we use Facebook insights to help you do that most efficiently. Our expertise allows us to work within your budget to get the most bang for your hard-earned buck.
How to Create a Facebook Ad
Creating a proper Facebook campaign requires an excellent marketer and some basic knowledge. Some of this knowledge is simply understanding a few key phrases and types of ads used in Facebook's business manager. A few of these include:
News feed – list of updates (posts) on an individual's Facebook page
Custom audience – defined groups of people who already have a relationship with your business
Lookalike audience – groups of people who share characteristics with your custom audience
Target audience – the group of people you wish to reach when posting or advertising
Ad campaign – multiple ads revolving around a message to promote an objective
Facebook pixel – Facebook tool that allows you to measure your ad's effectiveness
Ad auction – how Facebook chooses the best ads to run based on their performance and maximum bids
Ads manager – tool used to create, edit and track paid advertisements
Ad spend – how much you wish to spend on each ad or campaign
Carousel ad – an ad that allows you to showcase up to 10 images
Video ad – an ad using video created in Facebook or one that you upload
Once you understand these terms, you can move to forming a solid Facebook advertising strategy.
How Much Does It Cost to Advertise on Facebook?
As any business owner knows, advertising can be expensive. Clearly, this begs the next question: How much does a Facebook ad cost? Fortunately, you are in control of that. Facebook advertising cost varies according to strategies and your overall ad set. Our team works with clients and their budgets to ensure that your ad set makes the most sense for you and your goals.
When you create an ad set in the Facebook ads manager, you immediately determine how much you wish to spend. For instance, you can set a budget of $20. Then, you decide how many days you want your ad campaign to run.
Additionally, you set who you want your ad to reach and the goal of your campaign in Facebook ads manager. For instance, your initial goal may be simply "look at me." In this case, you will aim for clicks, shares and comments so that partygoers see you. Or, you may wish to send people to your landing page (your company website). Directing your custom audience to your landing page means that they not only see you, they may want to know you better. This is where you begin the ride into the sunset with Judy, Johnny and all of your new friends.
Find the Best Marketing Company for Your Facebook Ads
Finally, you must find a marketer with full knowledge of all of the above. This goes far beyond understanding a general campaign objective. Simply choosing a Facebook advertising agency isn't enough. Not every marketer is created equally. You need a qualified marketer that sees the small picture and how you fit into the big picture. Our team looks at marketing from all sides and angles.
Speaking of marketing, if your business doesn't even have a Facebook page yet, you need one. Period. Without that page, it's like showing up to a party without a face. That would be weird. Possibly, even creepy. That is just one of the many angles we approach as we work on each social ad and your overall campaign objective. Your website, use of SEO, geofencing opportunities, etc. each come into play.
We take on a well-rounded, well-planned approach at conversionMOXY. Carefully, we consider each client's needs individually, thus building a comprehensive and personalized plan for their social media marketing and presence.
To do this, we use a simple three step approach:
Strategy & Consultation
There can be no success without strategy. Before we build anything, we discuss your goals. Through communication, our experience, and industry research, we create a plan that works for you. Within this first directive, we use numerous techniques.
Design & Build
"If you build it, they will come." In the Field of Dreams, that phrase makes for a great story. Only in the movies does that work. While our content can live in a cloud of dreams, our strategies cannot. We must find other ways to inspire. At conversionMOXY, we build what works based on the knowledge that we've amassed. We capture the attention of your target audience with the right design. After all, a good design is what makes you the life of the party. Inspiring your customers to feel something special about your business brand, completes your song. No crying involved.
Our design and build strategies include:
Track & Report
Do you ever wonder what your target audience thinks about? If not, you should. We do. With real-time stats, we explore and show everything. From traffic to your website and social media platforms to what the people visiting your website, walking into your showroom, or calling your phone number are excited about, we calculate it. We strive to understand why they're at the party in the first place.
To do this we, we use these core strategies:
Finally, we develop an ad campaign. Depending on what you need, this can reach across multiple advertising channels or we can focus your campaign on online advertising.
All of this ensures that you won't rest on the walls simply as a pretty decoration. That doesn't bring customers to your doorstep. Of course, our graphics team does make sure you look lovely. But we don't just leave you hanging on the wall!
To find out more, give us a call at 336-245-1640. We look forward to hearing from you!