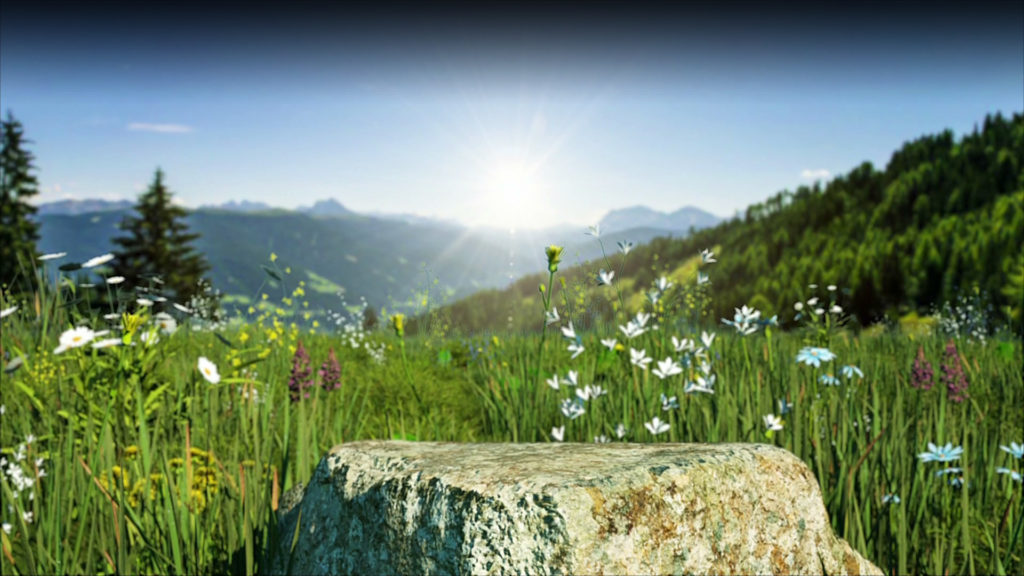 SEO Near Me – Attract Attention With The Right Agency
Have you ever tried to grow a garden? If you neglect it for a time, weeds will soon overrun it. Maintaining your online presence is very similar to caring for a garden. Ignoring your SEO strategy can reduce your visibility and ranking in the search engines. Just like routinely pulling weeds, you need to regularly examine your website to conform to SEO best practices. Yet, finding a marketing firm providing SEO near me doesn't have to be difficult. We're a marketing firm specializing in website design, social media marketing, content marketing, and SEO strategies. If you're located in the Piedmont Triad area of North Carolina, we truly are the place to find SEO near me!
Often, your business's success is directly proportional to search engine results. If you show up on page 27 of a query, most likely you'll receive very little organic traffic. Thus, using strategies that increase your ranking should also increase visitors to your site.
While ranking is very important, it doesn't guarantee success for your business. Your potential customer needs to click on the link to get to your website. Once there, you want your visitor to consume content, sign up for an email, or buy a product from you. Thus, an SEO company needs to understand how to increase engagement and convert visitors into customers.
ConversionMOXY understands marketing trends and the constantly changing technology. We'll create a strategy for success specific to your business. One that is trackable and verifiable through data. That's exactly what sets us apart from other marketing agencies…our analytic approach to the data. We meet with you monthly to review your results and decide on a strategy for the next month. Many agencies take your money and you never know what they are doing for you.
It's difficult to run a business. Don't you have enough to do without trying to stay abreast of constantly changing algorithms and criteria? Hiring an SEO firm can increase your business, ensuring the success of your company.
Some Basics of Technical Search Engine Optimization (SEO)
The basics of SEO are fairly easy to explain. Search engines use programs called crawlers to discover information on the web. As these crawlers discover content, the search engine indexes it into their database. Then, the search engine ranks the page according to criteria known as an algorithm. When a user poses a query, the search engine returns results – Search Engine Results Pages (SERP) based on its criteria.
Simple, right? Dig deeper into some of the aspects of technical SEO and it gets a bit more complicated. Actually, a lot more complicated. You need an understanding of your audience and the words they use to search for your product. So, you need to begin with a profile of your ideal customer.
Your ideal client chooses words, known as keywords, when posing a query. Begin with keyword research to determine the right words to use. A keyword may be very popular and hard to rank for. Thus, a knowledge of keyword volume, difficulty, and opportunity is essential. Once you settle on a keyword, you also need to use it in the right places. The meta title, meta description, subheadings, and text should all include a certain number of instances of your keyword.
A Few Other Aspects of Technical SEO
Also, technical SEO involves structuring your content in a meaningful way. Not all content should have the same value. Some information on your website will be more valuable than other subjects. Ordering your information according to importance makes it is easier to discover.
User experience is always at the heart of ranking in Google. Therefore, loading and rendering times are very influential. Both equally important, these factors are slightly different. Load time is how quickly users can actually see your website. Whereas rendering is how fast users can utilize your site.
Moreover, Google predominantly uses mobile versions of content for indexing and ranking. Therefore, having a mobile-responsive website design is crucial. Responsive webpages conform to the size of the searcher's browser screen making pages easier to view, no matter what device they are using.
In summary, technical SEO is any part of the process that helps crawlers locate, index, and rank your website. You should routinely and thoroughly audit your website for errors. If you're not sure how to conduct an audit, contact an SEO expert like conversionMOXY to do one.
Why Is Content So Important?
Basically, content is a form of communication comprised of several essential components. It delivers information with a goal to an audience in a certain format through digital channels. Through the use of content, you're trying to send people a message. The relevancy and value of your content distinguish good from great content.
Typically, we tend to think of content as the written word. And much of content does involve writing. But the scope of content is vast. It also encompasses info-graphics, podcasts, and videos.
However, when considering SEO, words are what marketers focus on. Words are what search engines are seeking to determine the relevancy of your site. As we discussed earlier, the correct usage of keywords is critical. When creating content, you must use keywords in the same manner in blog articles as on the pages of your website.
Moreover, search engines love new, fresh content. Consequently, search engines will crawl and therefore index your site more often. This can help you move up in ranking. Additionally, search engines crawl and index blog articles more quickly than website pages. Plus, you build an audience with regularly-scheduled blog posts.
Yet, blogging is so much more than just delivering good articles. If no one wants to read your articles, they won't help your SEO. Articles should give your audience something of value, be helpful, and applicable. Quality articles give you authority. This creates the potential for other companies to link to your article building inbound links. This is another factor that increases your appeal to search engines.
Our professional writers are aware of the ever-changing algorithms for search engine optimization and know how to integrate them into the blogs that they so expertly create. They keep up with the nuances of the Google requirements. That involves keeping your content fresh, informative, sales-oriented and fulfills all of the criteria to please the crawlers!
Aside from SEO, blogging is good for business. Consumers can learn about your company by reading your blogs. Moreover, many consumers will make a purchase after learning about a company via their blogs.
How Do Links Affect Your Website's Rating?
Links are connections between websites and other pages on your website. External links connect other websites to yours while internal links connect your webpages. Both are incredibly important in your SEO strategy.
An internal link can be the navigation bar or menu on your website. Click on it and it takes you to another page on your site. You can also insert internal links in your blogging content with a hyperlink using anchor text. Internal links keep visitors on your website longer consuming more content.
But internal links also define the content hierarchy of your website. When you point to certain pages on your website, you indicate to search engines the value of these pages. And internal links provide a clear path for crawlers to find content to index.
Outbound and inbound links make up external links. Inbound links are those that other websites link to yours. When another site links to yours, crawlers get a clearer understanding of the purpose of your website. A backlink or inbound link builds trust and authority when another website links to yours. Other benefits are the increase in organic traffic and your ranking. Google loves backlinks and gives a higher ranking to those sites with plenty of quality backlinks.
On the other hand, outbound links connect you to other websites. They're important in building trust and defining your content. Again, search engines get a clearer understanding of your website. Additionally, when you back up a fact with a link it establishes trust. Readers view this as a signal that the author has researched the topic and it's not just opinion.
How Can SEO Help with Local Search?
When you have a brick and mortar store, you understand the critical importance of location. A highly visible storefront in a busy area brings in foot traffic. Optimizing your website for local search is similar in theory to finding the ideal site for your store. By utilizing best practices, you can improve local ranking when users are searching for products and services.
Any type of brick and mortar store can benefit from an online presence. So, if you don't have a website yet, you're missing out on enormous amounts of potential sales. If you already have a website, you need to make sure it's optimized for localized searches. Remember that your competition is most likely already using an optimized website and could be taking away some of your potential customers.
Google estimates that localized searches make up an estimated 46% of all its searches. Moreover, in the past few years, Google has seen an estimated 150% increase in local searches. Consumers routinely research products and companies before making an in-store purchase.
The first step in optimizing for local search is completing your business listing or profile in Google My Business. A free tool from Google, it allows companies to manage their online presence across several Google platforms. Simply by filling out your business information gives you the potential of a spot in the "local pack." This is the area of search results showing local businesses pertinent to the query. Typically, it's shown at the top of SERP in the #1 spot.
Additionally, you should optimize your website around your location to help with local SEO. Unquestionably, you need to include business name, address, phone number, and business hours on your website. Don't forget to include a Google Map to show your location and help with SEO. Finally, use keywords that include the name of your town in text and metatags.
Tying It All Together
Many aspects of search engine optimization are dependent upon each other. Thus, a thorough knowledge of all components and their interaction is a must. Look for an SEO company with experience and proven success stories.
You may also want additional services such as paid advertising or branding with a new website. In this instance, you'll want a full marketing firm rather than just an SEO agency. A full marketing firm can handle all your marketing needs including website design, social media, and SEO.
Searching for an SEO agency is just like looking for any other professional. Look at the company's testimonials on online reviews. Ask for references and follow up on them. Review case studies for goal achievement. Be wary of a company that promises top ranking on Google. An SEO service may get you high ranking, but without conversions, your company won't succeed. A marketing agency must have the expertise to know how to use SEO to convert site visitors to customers, or the effort and expense is wasted.
Schedule a consultation to get a sense of the people you'll be working with. You'll be working together long-term, so it's important to build a trusting relationship. Your marketing partner should be as interested in building your business as you are! Furthermore, be sure to define your goals and budget upfront and be specific about your expectations. Hiring a company to keep abreast of the ever-changing SEO landscape allows you to focus on what you know best…running your business.
SEO Near Me – Find the Agency to Grow Your Business
If you haven't done an SEO audit on your website recently, it's definitely time. You need to discover which of your SEO efforts need some specialized attention. When searching for a marketing firm providing SEO near me, choose conversionMOXY.
Established in 2011 by John Van Schaik, we're a full-service marketing firm. We employ both traditional and digital marketing strategies to help your business succeed. Not every business is the same, therefore every marketing campaign should be different. With individual attention to each client, we'll develop a personalized solution. Acting as your own SEO consultant, we work with you to improve and grow your business.
We'll start with a review of your business, to see what's working. Then, we'll discuss your goals, budget, and the tools we'll use to achieve success. From content marketing to social media posts and website design, our team knows how to accomplish your goals.
So, call us today at 336-245-1640 for your consultation. Let us show you how we can achieve the best results for your business using SEO and all of our marketing tools.