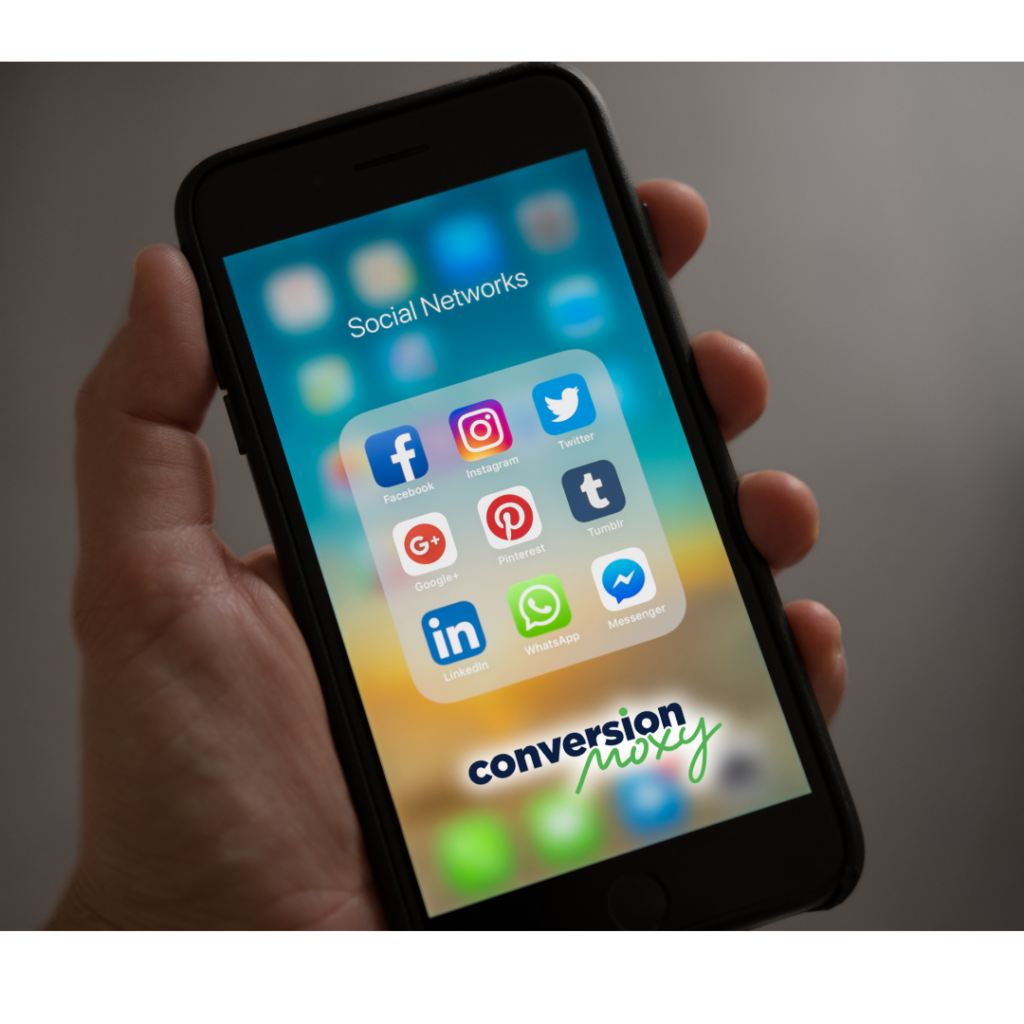 Understand How To Promote Your Restaurant On Social Media
Even before the pandemic struck, the restaurant business was fiercely competitive. Certainly, COVID-19 added some unique stresses to the dining experience that continues to impact sales today. Thus, it's imperative to use proven marketing techniques to help your restaurant succeed. ConversionMOXY can help you understand how to promote your restaurant on social media to bring in customers.
Why Is Social Media Important For My Restaurant?
The social media craze began in 1997 with the first channel, Six Degrees. While platforms have come and gone, one thing remains true: human beings love connecting online. Today, approximately, 7 in 10 Americans use a social media site.
Undoubtedly, having a social media presence has many benefits. First, it's free. It costs you nothing to set up a profile and post on any type of social media.
Plus, it allows you to build a personal connection with your customers. You can let your followers know of upcoming events, menu changes, or specials. Moreover, you can directly communicate via the platform to understand their needs and offer them value.
Additionally, having an online presence can affect your SEO. For some search engines, social sharing can affect your ranking. While for others, the SEO benefit is more indirect. When you share relevant content, consumers will visit and stay on your website longer. This indicates to the search engine you're providing high-quality content and a good user experience. Both of which directly affect SEO.
Which Platforms Should I Be On?
Ultimately, you should have a presence on whichever platform your ideal audience engages. However, Facebook is one social media platform you should seriously consider due to its size. It's the largest in terms of users followed closely by YouTube, WhatsApp, Messenger, and Instagram. Incidentally, WhatsApp, Messenger, and Instagram are all owned by Facebook.
Unquestionably, Instagram has influenced many restaurants' choices for lighting, wall decorations, and even serving plates. "Foodstagramming" or taking pictures of your meal and posting it on social media has become wildly popular. Thus, smart restaurateurs pay great attention to every detail to ensure quality photos for social media posting.
Undoubtedly, it's fairly easy to set up a profile on any social media site. Moreover, you can find many tutorials showing you the steps. However, consistently posting content that is appealing and engaging is much harder.
Thus, it's essential to hire a knowledgeable marketing firm to handle your social media accounts. ConversionMOXY manages several local restaurants' accounts. You can view Mario's Pizza's Facebook page here and Frankie's Big Pizza here.
FAQs About How To Promote Your Restaurant On Social Media
Typically, understanding how to promote your restaurant on social media is more complicated than it appears. To help you decide on the best plan for your restaurant, we've answered some of our more commonly asked questions.
What Are The Elements Of A Great Restaurant Social Media Post?
Most people who post to social media do so on a whim. However, creating social media posts to drive business requires a strategy and thoughtful consideration. Simply posting random pictures whenever you have time won't create the following you need.
First, you need to know which platform your ideal audience uses. You also need to know which days of the week and times they're most often on the site. Furthermore, you need to define the goal or what you want to accomplish with your plan.
Next, there's the post itself. Each social media platform has different requirements for image size. It's important to pay attention to the number of pixels! Failure to do so can result in a blurry photo or one that is missing part of your message.
Additionally, your text should be compelling and invite engagement. To encourage conversations, ask questions. The answers can provide valuable feedback and opinion on your products.
Finally, certain platforms use hashtags to encourage engagement and conversations. Similar to keywords, hashtags can get your posts in front of prospects and boost traffic. Correspondingly, you must research to find the best ones to use.
How Often Should I Post?
Usually, in marketing, a simple question doesn't have an easy answer if you want to have a great success rate. Sometimes, marketers try to compress the explanation into a general rule of thumb of 3 times per week. However, the ideal number of posts depends upon the platform, your business, and your number of followers.
For example, posting a few times a week on Twitter won't help your business at all. To make an impact on this platform, you must post several times a day. While posting this many times on Facebook may give you a negative reputation.
Are Paid Ads On Social Media A Good Investment?
Social media platforms, like search engines, employ algorithms to decide on which posts to display. Organic reach on most platforms is under 10%. Moreover, advertising is a source of income for these platforms since they're free to all users. This means unless you undertake some form of paid advertising, most users won't see your content.
Yet creating a great ad takes experience and knowledge of each platforms' requirements. You must create stunning images and write engaging messages. Plus, you need to keep track of the performance of each campaign to determine its effectiveness.
Thus, like other forms of marketing, it pays to hire an expert to maximize your dollars. ConversionMOXY is a full-service marketing firm providing both traditional and digital solutions. In addition to social media marketing, we offer website design, geofencing, SEO, PPC, as well as other digital marketing strategies.
Moreover, our initial consultation is always free. Call us at 336-245-1640 to set up your appointment. Social media is here to stay. Let us help you tap into this valuable resource to fuel growth.