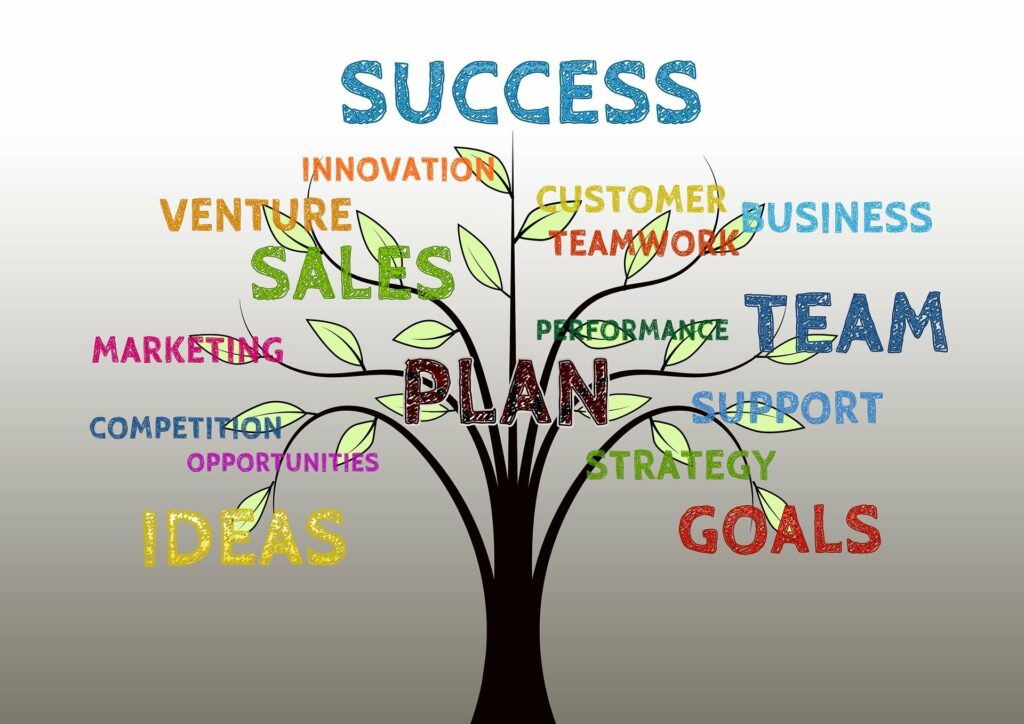 conversionMOXY Shares Why Content Marketing is Important
Content is any words or messages shared on any platform, whether digital or print. It is the cornerstone of any good marketing plan. At conversionMOXY, we not only understand the importance of content marketing but how to successfully implement a superb content marketing plan across any digital or print platform. In our latest marketing blog, we cover everything from what content marketing is to why content marketing is important for every business.
Already know about content marketing and ready to dive in now? Great, that means you are one step ahead of your competition! Give us a call at 336-245-1640 to discuss your content marketing needs and budget.
Content Marketing Components
Before we discuss the importance of content marketing, it is important to understand the components of content marketing. In its simplest form, it is the words (written or verbal) that come from your business on any platform. These are the words that describe your business or products/services to potential and current customers. To reiterate, this means content marketing is any and all words. Some common content marketing pieces are:
Mass email text
Webpage content
Words on banners or flyers
Video content
These are merely some of the many components of a content marketing plan.
Marketing Quotes
We do not want you to simply take our word on the importance of content marketing and what this powerful marketing tool means to your business. Therefore, below are some quotes on the importance and power of it from well-known business executives, authors, and more.
"Content is king." – Bill Gates
"Great content is the best sales tool in the world." – Marcus Sheridan
"Content marketing is all the marketing that's left." – Seth Godin
"The buyer journey is nothing more than a series of questions that must be answered." – Michael Brenner
"Content is fire. Social media is gasoline." – Jay Baer
Now that you have seen these quotes, you are probably seeing a pattern that content is important. Any marketing campaign needs content for it to resonate with your audience.
The Power of Words
Why use words? Why are words important?
People always say a picture is worth a thousand words, but often fail to realize words are equally powerful. Words can inspire, entertain, educate, and even persuade. That latter item, persuading, is what marketing is all about. How can a business attempt to persuade someone to buy their product or service without using the right words to share what it is and why someone needs it? This two-part question is why content marketing is important to every single business.
Creating a Content Marketing Story
The core of any good plan is creating a captivating story. After all, a business needs to share their story to sell their product or service. This story should answer the following questions:
What is your product or service?
How can your product or service help your target audience?
Will your product or service make your target audience's lives better?
Why should your target audience buy your product or service?
What sets your product or service apart from the competition?
By answering these questions, you create a compelling story for your intended audience on your brand and product/service. Compelling often translates to persuasion and persuasion often translates to sales!
When creating your story it is important to consider one more quote. "Make your customers the hero of your stories." – Ann Handley
Frequently Asked Questions
Now that you understand a little more about what is content marketing and why content marketing is important, you might have a few questions. That is why we have compiled a list below of commonly asked questions in relation to content marketing.
How much do content marketing services cost?
At conversionMOXY, we offer customizable marketing package pricing on all our services, including content marketing. Some businesses want to focus their content marketing on advertising, others on social media, others on blogs, and more commonly most want a mix of these content marketing pieces. Call us today at 336-245-1640 to request a free, no-obligation quote on the content marketing services you need and want!
Where do I begin with content marketing?
The answer to this question is unique to each business and their target audience. For instance, if you are wanting to reach a professional crowd you should consider pushing more content on LinkedIn. However, if you want to reach a larger audience you should try Instagram. During our initial consultations, we always ask multiple questions to get a better feel for your business, target audience, and budget. This helps us create a plan that is specific to your businesses needs.
What is the best way to create my story?
In addition to the questions mentioned above, an experienced team will know to carefully craft a story that depicts your business in the best light to the intended audience. We always start with asking our clients questions to push them into digging deep and this in turn helps create the groundwork for their perfect story.
Hire a Marketing Company that Understands Why Content Marketing is Important!
Are you ready to begin your content marketing journey? We are ready to help you throughout the entire process! Our knowledgeable and skilled specialists at conversionMOXY will guide you every step of the way. We will work with you to craft your story and spread it around the digital world. Give us a call at 336-245-1640 to start your plan today!