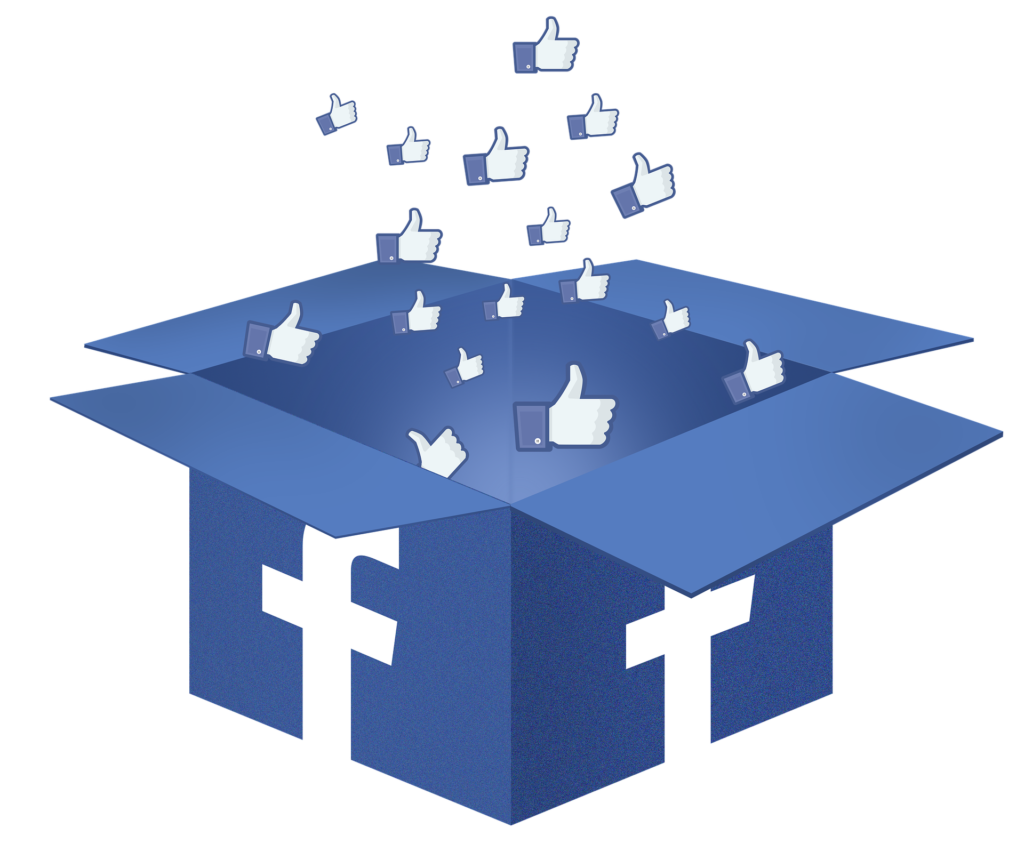 Facebook Marketing – Effective Strategies for Businesses
Whether you enjoy it or not, social media is here to stay. Nearly every day, people interact with it as observers or active participants. All of these users are searching for relevant content and are a potential audience for your products. To compete in the current market, it makes sense to reach this audience with a solid social media marketing strategy. As many business owners are discovering, Facebook marketing should be a key element of this social media marketing strategy.
Why Your Business Should Be on Facebook
Initially, if you're wondering if Facebook marketing is a good tool, let's consider numbers. The amount of people on a social network and Facebook seems to expand every day. In 2018, Facebook had over 2 billion (yes, we said BILLION) active monthly users. That is a massive number of potential customers waiting to discover more about your business and brand. It's a significant amount of people that you can reach via a social network.
Plus, Facebook is an inexpensive way to market a small business. Creating a business page on Facebook is free. That's not the only thing that doesn't cost you a dime. Putting up a cover photo is free. Reaching followers is free. Word-of-mouth-marketing on Facebook is free. Creating posts in your news feed is free.
Furthermore, its platform is user-friendly. Therefore, creating a page is easy for users on Facebook.
Moreover, other businesses clearly see its worth. Currently, over 50 million business owners have a platform on Facebook. Considering that 93% of consumer buying decisions are influenced by social media, we can see why they're there.
A Professional Agency Will Help Your Digital Strategy
All that said, the information about Facebook being easy, free and attainable is true. However, it is time-consuming. While you can easily build a page, have a presence and consider it done, why not maximize your benefits as much as possible? To maximize those benefits, it's imperative to have a cohesive marketing strategy from the beginning.
Since every other business, including your competitors, can build a page as easily as you, it's important to create a page that stands out. Clearly, social media is a graphics-driven platform. Customers and followers expect quality content. From your cover photo to each of your posts, it's imperative to reflect your business properly and begin maximization from the start.
At conversionMOXY, we understand that in a digital world you often only have seconds to show yourself. Consequently, you can't leave design up to chance. From your cover photo to all of your content, we can ensure that your page is eye-catching and attractive.
Similarly, you need to incorporate a design that matches your brand in all aspects, from Facebook marketing to your home page. Customers like consistency. If what they already know about you isn't well-reflected in all social media, it makes them uncomfortable. In fact, they may even worry that your business Facebook page isn't truly yours. In turn, they may not trust your posts and content.
From the start, our team gets to know you and your business. In turn, we also gain an understanding of your clients and what they expect. With that information, we create a page that is consistent with your brand. Then, we help you target potential customers and garner the right followers.
Creating Ad Campaigns
While much of the traffic on Facebook is organic, ad campaigns are useful for business owners. When fully incorporated into your marketing strategy, ads are a great way to attract customers. With the proliferation of social media marketers competing for clients, ads also help you stand out. As all social media users know, the news feed is full of constant information. Getting your business into that news feed is imperative to finding new customers. Additionally, it constantly engages loyal fans.
More importantly, a Facebook ad helps you stand out with your target audience. For instance, if you have a post that is relative to certain fans, Facebook ads help you do that. Since you can set custom audiences in Facebook, your ads reach the people you wish them to reach. Target users based on demographics, age, gender and even interests.
Ads are also helpful research tools. After an ad campaign finishes, you can gauge the results. Easily view the audience reach, likes, click-through rate and other parameters. Then, use this information to improve your approach for future ad campaigns.
Our team at conversionMOXY monitors these results for you. In turn, we share this information with you. Then, we develop a strategy to maximize the proficiency of future ad campaigns.
Other Advantages of Social Media

As previously mentioned, Facebook marketing is a great way to tap into free opportunities. When fans like your products and ideas, they share them on Facebook. This word-of-mouth marketing is invaluable to increasing your presence on social media. Additionally, this type of influencer marketing engages users in your brand.
Speaking of brand, Facebook marketing increases brand awareness and website traffic. Posts, ads and other interactions with users keep you on the map. Posts that lead directly to your website draw traffic, which in turn can increase sales. After all, current statistics show that 67% of customers make a purchase after seeing an ad on social media.
Another way to improve your brand in social media is through interacting with customers. For instance, provide customer service through a two-way platform. Customers can ask questions, comment or make suggestions. In real time, you can respond and create a dialogue. Likewise, customers can share reviews and their fabulous experiences with your business. Positive reviews build trust with your brand.
Conversely, when a customer is unhappy, they are also prone to hop on the internet and write a review. Whether you're on Facebook or not, they will likely still provide feedback. It is wise to be available when this occurs and have a platform, such as Facebook, from which you can mitigate the issue at hand. A quick response and solution can turn an unsatisfied customer into one of your happiest fans. Additionally, this is excellent motivation to provide the best products and services possible at all times.
Not only can you increase current awareness, but Facebook is great platform to collect consumer data and build a marketing database. Collect emails and contact information for potential customers. Or, gather sales leads based on analytics and other insights. Insights also provide valuable information about your current audience base. With this information, you can tailor content and posts.
How We Help Your Business with Social Media

Finally, let's highlight a few key points of how conversionMOXY can help your business thrive in the world of social media. In fact, we can help you expand online and offline. As a full-service marketing agency, we take a holistic approach to business success. Therefore, we develop full marketing solutions for our clients.
Whether we are examining online or offline material, we use the same strategies. Initially, we review your current content. During this phase, we determine what is and isn't working. Next, we discuss what you're looking for. What are your goals? What do you expect? Moreover, we define what success means to you. What peaks do you wish to reach? Through communication, our experience and industry research, we customize a plan that works for you.
This leads to our creation of a strategy for success. At this point, we determine the tools we need to put in place to achieve that success. Similarly, we implement tracking tools to identify proveable success. So that you always understand where we are in the process, we also estimate a time frame for results.
Then, we design and build. This is where we pull in everything that we know about your company, your target audience and your brand. All that inspires you, shall be what inspires your customer. A good design tells a great story.
In the case of social media, the story doesn't end there. It continues as your business continues. We help your story grow as your business grows. To do this, we update content and keep your customers engaged and aware of your business. Your Facebook marketing is one component of this strategy.
Finally, we track and report. Like building your story, this is an ongoing process. And, it is intrinsic to your ongoing success. Among the many things we examine are traffic to your Facebook page, reactions to what you post and what users post about you. We track ads and calculate their performance. We collect data and customer information to help your business grow. Ultimately, every track that one can follow…you should follow. Eventually, that information may be crucial to your success and growth.
conversionMOXY's Team Works for You!

We understand that all of this information may seem overwhelming. To help you get a clearer picture of how conversionMOXY can help you, let's consider a few of the tasks we take on for our Facebook clients.
Just a few of the things our conversionMOXY team can do include:
Design a Facebook business page
Construct graphics for the business page and posts
Produce video for appealing posts
Write regular, engaging posts
Update relevant information such as operating hours, services and job openings
Post events, upcoming news and special offers
Create ads
Target audiences with specific posts
Generate analytics based on Facebook's insights
Manage reviews
Oversee customer interactions and respond appropriately to customers comments
Run campaigns to increase page likes or post likes
Create ads to encourage website visits and enhance click-through rate
Boost your overall social network
Research a lookalike audience and create relative content
Write blog post content for your website to link to via Facebook
We are also willing to discuss multiple levels of handling social media for our clients. For instance, you may only require a few of the tasks listed above. Or, you may prefer that we handle all of them and more. Either way, we customize our services to match what works best for you.
Satisfied Customers Say It Best
As we mentioned, customer reviews are important in building trust in your brand. We are fortunate to have clients who appreciate our work. While we can tell you how fabulous we are, hearing from our customers helps build that trust. Plus, it's often helpful to hear from their perspective. Below, consider some kind words written by those who know us best.
"I've worked with several marketing professionals over the past 8 years. I can confidently say that conversionMOXY has done amazing things for my business in as little as 8 weeks."
Ava's Cupcakes
"Great team! conversionMOXY helped our company gain exposure through our site and social media accounts. We would definitely recommend them to anyone we know!"
Frontline Construction Equipment
"conversionMOXY has been handling our SEO and web presence for 4+ years as well as miscellaneous marketing tasks. We are very pleased with the team and results."
AD Systems
Keep in mind, we are here for companies big and small, local and national. We provide long-lasting oversight of your social media platform so that you will continue to thrive online. To find out how we can best help you, give us a call at 336-245-1640.