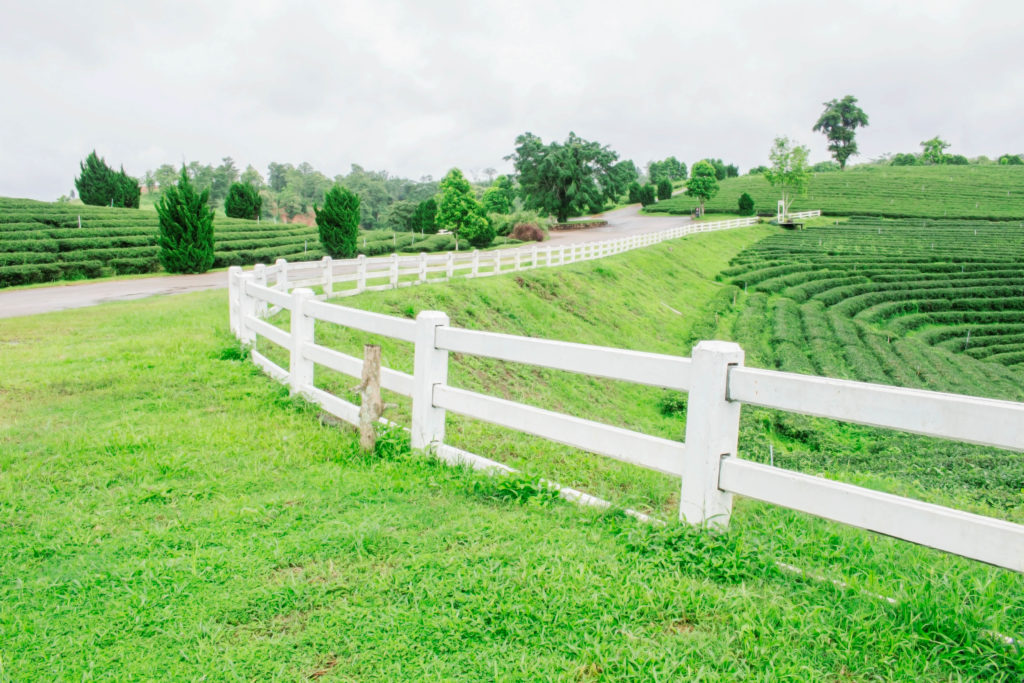 Finding Geo Fencing Companies to Grow Your Business
Looking to grow your business? Rarely, have we asked that question and received a "No, not all," as a response. In fact, the reply is typically, "Absolutely, but how?" If you're in that popular category, it is very wise that you're searching for geo fencing companies that can help. Fortunately, our team at conversionMOXY can aid with that and much more! With our many years of experience in marketing, advertising and a plethora of other ways to reach your target audience, we'd love to be your answer as to "how?"
What is Geo Fencing Marketing?
First, let's explore what geofencing marketing means. Techopedia defines geofencing as:
"…a technology that defines a virtual boundary around a real-world geographical area. In doing so, a radius of interest is established that can trigger an action in a geo-enabled phone or other portable electronic device."
While this definition may seem laden with tech talk, it's actually quite simple. To truly grasp it, imagine a fence. A real fence. For practical purposes, let's put that real fence around your business wherever your physical location may be. Then, envision a potential customer driving or walking into the boundaries of that fence. Since we're aiming for solid imagery here, go ahead and put up a physical banner ad or two in your imagination that your potential customer will see. Keep in mind, when they're in that fence you've built, a customer will be able to see a targeted ad that ties into your marketing strategy.
Now, take it a step further. Let's build some more imaginary fences anywhere that you think local customers or your target audience may visit. For instance, let's say your advertising goal is to push a special on pizza. If you have a local competitor down the street who sells Italian food, go ahead and build a fence near, or even on, their specific location. Whenever a customer enters that area, they will see your ad campaign right away.
Or, your marketing goal is to attract a new customer based on their habits or current needs. Perhaps, you offer video services or photography for special occasions. Imagine that a target customer needs flowers, catering or a DJ for an upcoming wedding or event. Likely, they will visit a specific location to meet those needs. Since we're having fun constructing virtual fences in our minds, go ahead and place a few on every physical location you can think of that your target audience may visit. After all, if they need those services, they are likely searching for someone just like you, too! Surrounding them with your advertising is a brilliant way to bring them to your doorstep.
Now that we've enjoyed the glee of corralling each customer we can imagine, take a step back to reality. However, don't worry, because our new reality is just as much fun if not more. Obviously, you can't start building actual fences across the globe as part of your marketing campaign. That may get a little pricey and legally messy. Although, thanks to radio frequency identification and mobile devices, you can build a virtual fence pretty much wherever you wish.
How Do You Create a Virtual Perimeter?
Essentially, you can create a virtual perimeter using the same concepts above except you don't have to physically build all those barriers we just envisioned. Thanks to geofencing software and the mobile marketing techniques that conversionMOXY embraces, we can build a geofencing campaign that operates the same way. Every customer that uses a mobile device and enters your geofenced area will see your mobile advertising in the form of a banner ad right in front of them.
Since the creation of this does indeed get a bit technical, let's go over a few terms that you should understand to fully grasp how this works. Keep in mind, if you don't want to know the ins and outs, you can skip this part. The team at conversionMOXY is well-versed in all of the aspects and can design your digital marketing campaign and mobile advertising with cutting-edge geofencing technology.
Geofencing Market Terms:
Location Data – This term refers to any data used to identify or estimate the real-world location of a device or object. For instance, location data may include anything from country and city to actual latitude and longitude.
GPS Services – Generally, location services refer to software services that use geographic data to provide services or information. For example, some location services allow customers to "check-in" at store locations.
Mobile Geofencing – Using global positioning (GPS) or radio frequency to determine when a mobile device enters a specified area is mobile geofencing. It tracks app users and defines boundaries.
Push Notification – Essentially, a push notification is a message that pops up on your phone or device. These can be web-based or app-related.
Geofencing Tool – This refers to the actual programming tool that makes geofencing possible.
Addressable Geofencing – Just as it sounds, addressable geofencing uses actual addresses to target customers. This opportunity to reach out to customers is very precise, efficient and accurate.
Display Ads – Typically, when considered in the online world, display ads are clickable images that lead customers to your content.
A well-rounded geofencing marketing campaign utilizes all of these concepts and more to create a virtual boundary.
What Businesses Benefit from Geofencing?
This is a question that is pretty simple to answer. Nearly any business benefits from geofencing marketing. Why? The short answer is that geofencing marketing can reach local customers – mobile users across the globe and essentially anyone who enters your geofenced area. Since you can build a virtual perimeter nearly anywhere a mobile user visits, your limits only exist in your imagination. More importantly, with an expertly-trained geofencing marketing company like conversionMOXY, the limits fall away exponentially.
To figure out if the geofencing market is best for you, consider some of the tasks it can do for you. You can:
Target individual buildings
Advertise broadly to zip codes
Reach online customers without physical beacons
Serve ads through millions of apps and websites
Target users when they are at a location
Reach users when the leave a location
Track online and foot traffic
Finding the Best Geo Fencing Companies
During your search for Geo Fencing companies that fit your needs best, you may find that there are multiple geofencing marketing companies that claim to have the best geofencing solution available. They may claim to understand how to use an app, location data or geofencing technology to enhance your marketing strategy.
Our marketing team understands how each app works, the habits of each potential customer and how to use geofencing marketing to capture your audience. We understand that capturing your audience is akin to hitting a moving target – literally and figuratively. For instance, with geofencing, we aim to hit actual moving targets with ads and information about your company and services.
Moreover, digital technology and audience expectations are constantly moving and evolving. The constantly changing landscape and audience desires drive us to stay ahead of marketing techniques. We can't afford to stand still. That awareness puts us in a superior position as a resource for our clients.
Steps Every Marketer Should Take
To remain in a superior position, we diligently follow 3 critical steps.
1. Strategy & Consult. Without first discussing your goals and then building a strategy, there can be no success. We meet with each client and open the lines of communication to discover what you like, want and need. We follow your lead but also add suggestions that tie in to what we learn about you and your company. With this communication, our experience and industry research, we design the plan that fits you best.
2. Design & Build. You've likely heard the cinematic phrase "If you build it, they will come." It's a lovely thought. However, that generally only works in the movies. When it comes to any campaign that we create, we design it to capture the attention of your target audience. We create with the intent of inspiring them to feel something special about your business brand. After all, a good design tells a great story. We help you tell and share YOUR story.
3. Track & Report. While we literally track your customers, we are also tracking stats, habits and results. This step is critical to determine the ongoing direction of your campaign. As we mentioned above, no ad campaign is static. You need to know what your customers are thinking, what your clientele is excited about and what does and doesn't motivate them. Our team at conversionMOXY compiles data on all of the above. Plus, we don't stop there. We continue to track your campaigns, measure results and adjust when needed. During all of these steps, we keep communication open with our clients so that you can see the results.
We follow these holistic steps in all of our campaigns as we develop full marketing solutions for our clients.
Just a few of our services include:
Strategy & Consulting
Brand Development
Competition Review
Custom Web Design
Local SEO
Google Advertising Assistance
All Media Advertising
Digital Marketing
Social Media Marketing
Inbound Marketing
More importantly, we're not limited to the services above. Nor, do we limit ourselves to online marketing. As a full-service marketing agency, we can address nearly any marketing need that you have. Our team of dedicated and data-savvy individuals focuses on harnessing data to drive leads and sales to our customers. Meanwhile, we consistently deliver measurable R.O.I. for their marketing budget. Since we develop our solutions from the inside out, we create a user-friendly experience with the ability to measure and capture data to drive sales. The combination of these techniques provides stunning graphics and a memorable brand experience for your client.
Satisfied Customers Say It Best
Customer reviews are also important in building trust in your brand. We are fortunate to have clients who appreciate our work. While we can tell you how fabulous we are, hearing from our customers helps build that trust. Plus, it's often helpful to hear from their perspective. Below, consider some kind words written by those who know us best.
"I've worked with several marketing professionals over the past 8 years. I can confidently say that conversionMOXY has done amazing things for my business in as little as 8 weeks."
Ava's Cupcakes
"Great team! conversionMOXY helped our company gain exposure through our site and social media accounts. We would definitely recommend them to anyone we know!"
Frontline Construction Equipment
"conversionMOXY has been handling our SEO and web presence for 4+ years as well as miscellaneous marketing tasks. We are very pleased with the team and results."
AD Systems
Keep in mind, we are here for companies big and small, local and national. We provide long-lasting oversight of your marketing so that you can continue to thrive.
If you are interested in improving your brand, web presence or geofencing marketing, give us a call at 336-245-1640. From there, we will discuss your needs and provide a quote that fits you best. We look forward to hearing from you!