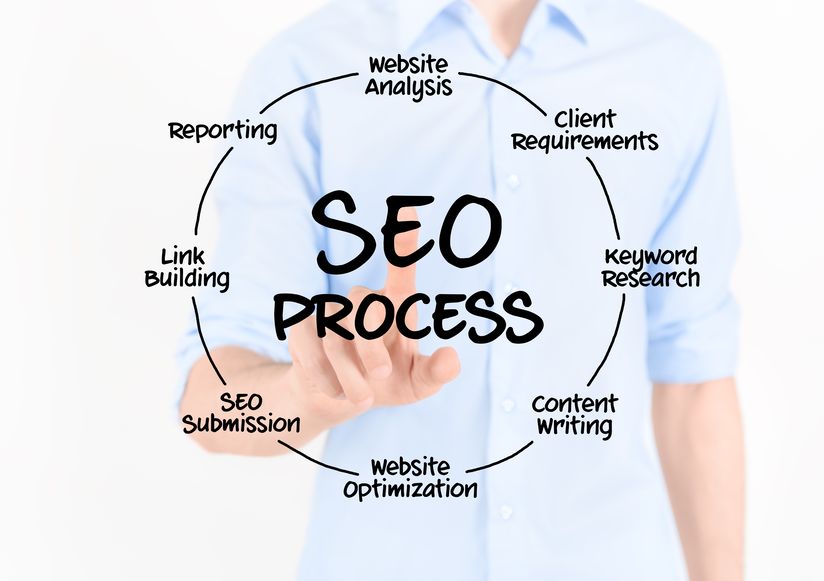 Why It's Important to Schedule SEO Audit Services Regularly
Scientists sowed the seeds for what would become the internet in 1969. At that time, a computer from UCLA was able to send a message to a computer at Stanford University. Today, the internet links vast amounts of information through websites and individual computers. If you own a business, most likely you have a website. However, simply having an online presence is not enough. There are millions of websites on the internet. Do you know how to attract and convert visitors into customers? Whether you have a new or existing site, SEO audit services can help your website perform better.
You can build an impressive-looking website with stunning graphics. However, without the knowledge on how to drive organic traffic, you'll be the only one admiring it. Are you in the business of selling products or services? Companies differ in scope and clientele. Additionally, each company has many variables unique to its market. A complete website audit can help you strategize an SEO campaign that's unique to your business needs.
Let's Start with the Basics
The internet is similar to a vast, endless library. From its earliest beginnings, programmers understood this information needed organization. Search engines, the programs that organize the data, grew alongside the internet. Over the years, these search engines have become more sophisticated, incorporating more criteria to index information. As the information becomes better organized, the user gains a better experience.
All search engines use programs called crawlers to look at web pages for certain criteria. The search engine then categorizes or indexes this information and ranks it. Search engines use complicated formulas called algorithms to weigh the different factors that determine where a website appears in the ranking when someone is searching. The goal is for your website to be as close to the top of the first page as possible. With the constantly changing algorithms, it really requires an SEO specialist to keep your website in compliance with all of the latest requirements. An expert can develop an SEO campaign to get the results you need to attract visitors to your site, rather than to the site of your competitor.
When you pose a question to Google, the search engine displays the most relevant results based on their index. Thus, when creating a website, programmers need to consider the search engine's criteria, so the website shows up in search results. SEO or search engine optimization is the process of organizing the site to conform to the search engine's criteria.
Why Is A Search Engine Optimization (SEO) Audit Necessary?
In order to enhance user experience, search engines are constantly changing their algorithms. As algorithms change, so must your SEO strategy. While each search engine has its own algorithm, most SEO experts conform to Google due to its incredible market share.
Only Google knows exactly how often it updates its algorithm. However, industry leaders believe there are about 8 updates per day. If your website doesn't change with the algorithms, your website could end up buried where no one can find it. Worse yet, practices that search engines once permitted may now get your website penalized. Performing a website audit at least twice a year can uncover these problems.
A regularly scheduled site audit is necessary to ensure your website works properly and conforms to best practices. It is comprehensive, covering all aspects of technical SEO so it's not a hurried or hasty process. There are many variables and each one needs review. Once the review is complete, the final report should be easy to understand and actionable. A layman should easily understand what isn't working and how to fix it without a lot of fancy jargon.
What Does a Site Audit Encompass?
Marketing firms may inspect different elements when conducting an SEO audit service. However, at minimum, your audit should cover indexing and crawling, content and keywords, and link quality. These components are the foundations of a good SEO strategy, relying on each other for optimization. An SEO expert understands the collaboration of these factors together.
While there are many different search engines, Google has positioned itself as the dominant one. So much so, that Google retains the majority of searches. Thus, many programmers use best practices that conform to Google's algorithm.
As Google analyzes information, it considers factors such as quality of content and date of publication. Web crawlers note the keywords and location of them as well. Then, Google indexes or categorizes the information to show up in their search results. Which position your site occupies depends on how well you've conformed to Google's algorithm.
Occasionally, it may happen that Google doesn't index some of your pages. This means internet users are unable to view these pages. An SEO audit will uncover the reason and how to fix it.
Keywords and Content Marketing Help Drive Organic Traffic
One of the factors Google uses to index your website is keywords. These are words and phrases search engines use to determine the content. Properly using these words drives free or organic traffic to your site. Some keywords are general one-word concepts like "coat". While others are longer and more specific like "long wool coat".
Undertaking good keyword research starts with a thorough knowledge of your target audience. Not everyone is going to be your customer. Those people who would benefit the most from your product is your ideal client. The goal is to find the best words that your audience will be searching for to find your product. Using specific keywords, we incorporate them into page titles, meta descriptions, H1 tags, and content.
Content marketing, also known as blogging, is one way to use keywords to attract visitors to your website. When you create useful information that your audience is interested in, you connect with them and boost brand awareness. Incorporating the right keywords into your content helps users find your articles. If you produce quality content, you establish your business as an authority. Then you begin to build trust. Trust leads to conversions and sales.
Undertaking a technical SEO audit will uncover the best keywords for your company. You'll also be able to tell which, if any, of your current keywords are ranking your site high on search engines. Without a complete SEO analysis, you'll never know which keywords are driving traffic. Or, if Google is penalizing you for incorrect or overuse of any keywords. Your meta description must conform to certain criteria, or your site will be passed over. ConversionMOXY can perform SEO audit services and customize your content to expand your business. With all of the online activity today, you can't afford to sit and wait for potential customers to find your website. You must be proactive and bring them to the site.
Why Quality Matters over Quantity in Link Building
Links are connections between pages of a website or associations between your site and another. These connections help facilitate navigation between pages on the internet. Internal links are those connections made between pages of the same domain. Whereas, an external link can point from your website to another or from another website to yours.
Internal links are very important to web crawlers for relevancy, structure, and discovery of new information. How you connect your web pages signals to the search engine their importance. Also, by following links, crawlers can discover new content. Additionally, internal links keep visitors engaged longer as they view different content on your website's pages.
External links consist of backlinks or inbound links and outbound links. Outbound links are pages creating a connection between your website and another. Search engines learn about your site by the other sites you link to. Conversely, a backlink is a website that provides a link to your website. When other domains do this, it signals to the search engine that your website is authoritative. Thus, your website achieves a higher ranking.
Google started using links as a ranking factor back in the 1990s. The founders strongly felt that a quality backlink established authority. Thus, Google gives your website more authority the more backlinks you have. This soon led to spammy techniques to improve ranking. So, Google penalized certain practices while maintaining its original intention. Today, link building is an essential part of SEO; however, links must be of good quality.
A Website Audit Will Check Some Other Important Elements, too
User experience (UX) is very important to search engines. Thus, factors influencing UX and website performance affect ranking. Web surfers don't want to wait for web pages to load. Also, they want to know the site they visit will keep their information safe and secure. And with the explosion of smartphone use, consumers want mobile-friendly sites. Therefore, having a site that loads fast, is secure and mobile-friendly is critical.
Human beings are impatient. If your website takes too long to load, users will be off to a competitive site. Thus, using elements that slow loading time will negatively affect your website. Using too many pictures or photographs that are too large can slow down page speed. JavaScript, a computer coding language, is an amazing tool; however, it can slow your website down if not implemented correctly.
With the rise of digital information, cybercrime has also increased. So, consumers want to know that their information is safe. An SSL certificate authenticates the website and encrypts any information that visitors submit via your site. A padlock symbol to the left of the URL in the search box indicates its presence. And while some search engines take into consideration the use of an SSL certificate others do not. However, consumers generally feel safer on a website that has an SSL certificate.
More and more consumers are making purchases via their smartphones. In 2019, sales made through smartphones were 34% of online purchases for a total of $203.94 billion. Moreover, Google now uses the mobile version of your website for indexing and ranking. Without a responsive website design, the competition will be capturing all your business.
SEO Audit Services from conversionMOXY
Once you've decided to act and hire an SEO marketer, the first thing you need to do is develop an SEO strategy. Whether you're looking to build brand awareness, convert visitors into customers, or a mixture of both, you need a goal. Goals provide the benchmark against which you can measure data to determine what's working and what isn't. When you meet with us, we'll take a look at your website to discover its strengths and weaknesses.
After defining your audience, we'll target them through optimization and advertising. At conversionMOXY, we specialize in SEO, digital advertising, Google Adwords, all types of social media marketing, and inbound marketing techniques. We provide you with measurable statistics so you can clearly see the return on your investment. Furthermore, through monthly meetings, we review your results from the prior month and develop strategy for the next month. Many companies charge you for SEO services, but never show you the analytics. Therefore, you don't know if they are working to achieve results for your business, or just charging you every month. SEO isn't static; neither are we.
Looking to Take your Business to the Next Level?
Building and maintaining a website requires technical SEO expertise. Duplicate content, keyword stuffing, and just one spammy backlink can hide your site from users. Performing a regular review is necessary to avoid lost revenue. When searching for experienced SEO audit services with proven results, choose conversionMOXY.
Established in 2011 by John Van Schaik, we're a full-service marketing agency. We focus on delivering complete digital brand solutions for growing firms and franchises. You need an SEO expert like conversionMOXY to expand your customer base. Our SEO audit includes analyzing your website performance, a backlink audit, and keyword research. Using Google Analytics, Google Search Console, local SEO practices, and cutting-edge technology, we'll catapult your website to the top.
Don't wait while potential business slips past your website! Call us today at 336-245-1640 to set up your consultation. Using powerful technical SEO tactics, we'll harness data to drive leads and sales. We provide results proven with data. Each day you wait is lost revenue.