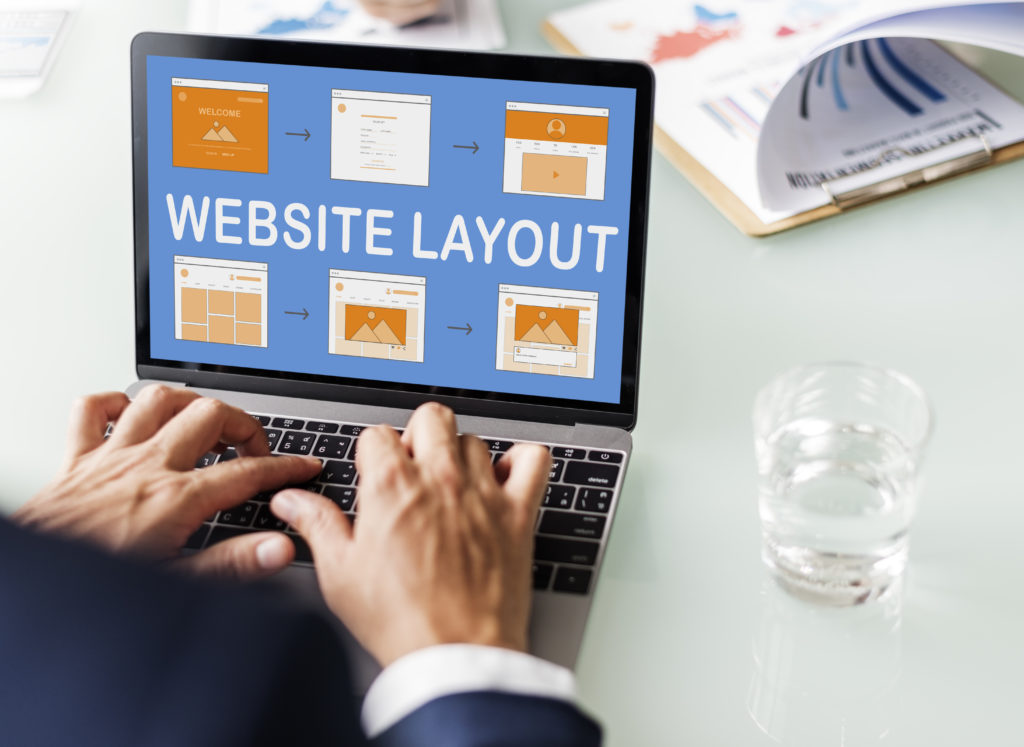 Is Web Design Software Your Best Bet?
By some estimates, there are over 1.5 billion websites on the internet. Consumers know and understand that they can tap into this wealth of knowledge to research products and companies. To survive in today's business climate, you must have an online presence if you expect to compete. Perhaps you're planning on creating a website or even relaunching your existing site. Maybe you're even thinking of doing it yourself. Currently, you're researching web design software to see which best fits your needs.
But stop for a minute and ask yourself, is this really a good idea? There are graphics, SEO (Search Engine Optimization), and CTAs (Calls to Action) to incorporate into your website to achieve the goals you set. Then you need to analyze data to see what is resonating with your audience and what needs more work. You need to have the data available to determine your target demographic, so that your ad money isn't wasted. This is where the knowledge and experience of a marketing firm can determine the success of your website.
A Website Builder Can Be Appealing
If you are unfamiliar with coding and design, a website builder platform can seem appealing. After all, there's nothing simpler than dragging an element and dropping it onto your page. Wix, Squarespace, and Weebly are some examples of website builder software platforms that have become extremely popular. While a builder can provide ease of setup, it has limited options for personalization.
One of the ways your business stands out from among others is branding. Your logo, color scheme, and of course products, all tie together to create a response in consumers. Since your website is an extension of your business, the overall graphic design should contain elements of your branding. A site builder will have a limited number of templates or pre-designed webpages to choose from. Thus, your site will look like many other sites on the internet.
Moreover, a website designer understands the functionality of your web pages. You need to present the information in an arrangement that creates a nice flow. A web page is like a map that guides the user to the most significant information on the page. The use of color, white space, graphics, and font style and size are all important elements in creating this flow.
Yet, something as seemingly insignificant as font style or size can have a huge impact on your company's message. Layout design and font choice can encourage your customers to read more of your content. Plus, certain font styles evoke specific emotions lending an overall tone to your website. Understanding your brand's personality is key in choosing the right style.
Moreover, the size of your font determines the hierarchy of content on your page. Heading, subheadings, and body styles all guide your reader to the most significant information on the page. Additionally, varying font size is visually stimulating and easy to read.
What About Using WordPress?
If you've been researching website design software, you've probably come across WordPress. It's a free content management source that allows you to build any type of website. You can choose between WordPress.org or WordPress.com. One supplies a hosting service for you, the other does not. A hosting service stores your webpages on a server.
WordPress does indeed give you greater customization in web design than a website builder. The WordPress theme you choose dictates the appearance and layout of your site. And with literally thousands of themes and plugins, you get greater customization. Although you don't need to know HTML code to build your website, knowing it gives you access to additional features.
However, while WordPress might seem the perfect solution to build your own website, you can still run into problems. Using incompatible plugins or not having a responsive web design both affect the operation of your site. A poor user experience can kill your website before you're even out of the starting gate. If a visitor can't use your site, they won't be sticking around very long. The problem lies in the fact that a visitor leaving your site will most likely find your competitor's site next and then you have lost a potential sale.
If you are using your site as an ecommerce website, it is even more critical to keep visitors engaged! Remember that using a web design tool requires a lot of planning and knowledge and having a professional create your website can make a big difference in the results versus using a template. Google search engines also check that a site is "mobile-responsive," which means that it must adjust to fit any mobile device that a person is using for a search. If the mobile device doesn't present your site in a way that is clear and user-friendly, it is another way to lose potential customers.
In fact, research shows that a whopping 70% of online businesses fail because of poor usability. Moreover, 88% of online shoppers say they won't return to a website after having a bad user experience. Your website is a critical part of your brand. Sometimes, it's the first impression visitors have of your business. Make it count.
A Few Other Alternatives
There are a few other web designing tools that need mentioning. Bootstrap, RapidWeaver, Dreamweaver, or Webflow are other popular website design software. Each program has different features, capabilities, and pricing. Some don't require a knowledge of a programming language and some do. Others have great features such as a wysiwyg editor (what you see is what you get). This enables you to see your webpage as a visitor would as you're setting it up.
Unfortunately, some of these programs are pricey. Many of them, like drag and drop builders, don't allow for customization without the use of code. Most of them have a steep learning curve.
Do you have the time to learn how to use one of these programs while trying to run your business? And what will the final product look like? Will it look amateurish and cheap? You may think you're saving yourself money by building your own site. Yet, you'll give up more than you'll save in lost conversions and revenue if you don't build it correctly. And that doesn't take into account the time you will spend trying to create a website when you should be tending to your actual business!
Should I Hire A Web Designer or Web Developer?
Although these two jobs may sound similar, they're actually very different. A designer is a graphic artist concerned with the aesthetics of the site. While a developer builds the website's core structure using coding languages like HTML, CSS, and Javascript. Using one over the other won't give you the best possible website.
Good web designing requires photo editing, great design elements, mobile-responsive design, and usability. Thus, your decision shouldn't be one over the other, but a marketing agency with a team. With the right team building for your website, you'll have a beautiful, custom, fully-functional site that converts visitors into customers.
Without Good Search Engine Optimization, You're Site Will Inhabit the Black Hole of The Internet
So far, we've talked about the design elements and usability of your site. Equally important is SEO. Search engine optimization (SEO) is crucial in having users find your website. You can have a beautiful-looking website, but if no one sees it, you've wasted all your time. So how do users find your site?
The internet contains billions of pieces of information. Search engines, like Google, use programs to locate this information, categorize it, and store it in their database. When someone posts a query in a search engine, it searches its index for information to answer the question.
Certain practices help search engines find and index your website. When you engage in these practices, you increase your chances of showing up in the results. First, search engines need to be able to find your information. Then they need to be able to understand what the content is about. This is where the use of keywords comes in.
Particular words and phrases, called keywords, help search engines determine what your content is about. Finding which ones to use is the aim of keyword research. Some keywords are highly competitive and difficult to rank for. Others, no one uses. So, you need an understanding of search volume, ranking difficulty, and competition. Then, once you've settled on your keywords, you need to incorporate them into your copy, meta description, and meta title.
But before you even dive into the world of SEO, you need to start with your target audience. Who are the people you want to do business with? Once you've developed a detailed profile, you'll know what words and phrases they're using to search for your product. From there, you can brainstorm and research to create a list of keywords to use.
Statistics Don't Lie
You've launched your site! And you wait and wait and wait. Do you even know if users are finding your site? When they do, are they consuming your content or converting?
This is where analytics is invaluable. By connecting Google Analytics to your site, you can track many different metrics. The number of users, source of traffic, and geographical locations are just some of the data Google provides. You'll gain a deeper understanding of your customers when you know with which content users are engaging.
Another of Google's invaluable tools is Search Console. It helps you understand and improve how Google sees your site. You can confirm Google is crawling and indexing your site as well as monitor and resolve errors and issues. So, while Analytics provides data on users, Search Console gives insights to improving search results.
By using both of these tools, you can make informed decisions about the health of your site. You can see which webpage is generating the most engagement and conversions. And you can see which keywords are bringing in the most traffic.
As you can see, you are now having to spend more money on these additional tools in order to optimize your website! Software that handles these functions becomes another expense, either a large amount upfront or a monthly subscription fee. When you use the services of an agency, they already have all of these tools at their disposal to use in order to create your website.
Pay Attention to Your Bounce Rate
So, let's say you've built your website and connected Google Analytics. You seem to be getting a good amount of traffic for your industry, but not any increase in sales. While the problem could be several issues, one place to start is your bounce rate.
When a user visits your site but leaves without further engagement, Google counts the visit as a bounce. A bounce rate by itself may not be cause for alarm. Comparing it against the user's time spent on your site gives a clearer picture. Your visitor may only stay on one page but find it very relevant. In this case, you should find the duration of time spent on the page will be above average. Additionally, if you track scroll depth you can see how much of your content your visitors are reading.
On the other hand, a high bounce rate could indicate some error with your site. For example, if your pages take too long to load, the visitor will leave within seconds. Also, if your site isn't relevant or doesn't match the query, your visitor will leave immediately. Whereas a bounce rate of over 70% may indicate a problem that needs correction.
To Build A Great Website, You Need More Than Web Design Software
Bootstrap, Rapidweaver, Webflow, or WordPress are all great website design tools. But like any type of tool you need experience and knowledge to build the site of your dreams. Rather than buying web design software to create your site, hire a firm that specializes in website design. Even better, hire a full-service marketing firm like conversionMOXY to handle all your marketing needs. They have the expertise and understand all of the factors that must come together to make your website successful in growing your business.
Specializing in both traditional and digital forms of marketing, John Van Schaik started conversionMOXY in 2011. He wanted to provide a full portfolio of marketing services to businesses all under one roof. With website design, paid advertisements, social media posts, and Facebook ads, we cover a broad spectrum of marketing services. And we have data and customer testimonials to validate our successes.
So, give us a call at 336-245-1640 to set up an appointment to discuss your website plan. We'll discuss your goals, budget, and vision. Then we'll get to work on building you a site that attracts, converts, and earns you money.