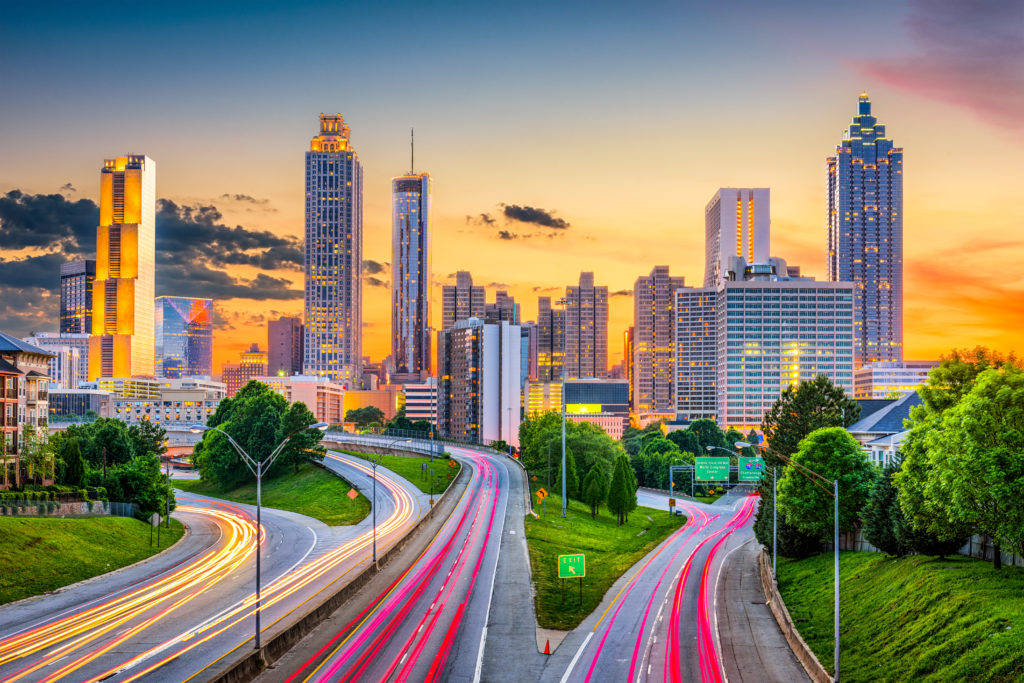 Local SEO Atlanta – How Will SEO Help My Business?
If you are trying to figure out how to get more potential customers to your website, then you should consider hiring a local SEO Atlanta agency to help your website rank well on search engines. Not sure what SEO (Search Engine Optimization) even means? Are you wondering why it is important? We cover all that in our latest local SEO blog! We also share with you what to expect from an SEO agency and all the components of an SEO plan they set for your business. Do you have more questions or are you ready to get started now? Give us a call at 404-480-4695 and we will be happy to assist in all your optimization needs!
What is Search Engine Optimization?
If you found this blog, then you are likely wondering what is search engine optimization (SEO) and why is it important to your business.
How many times have you searched for something online this month? What about this week? Or, even today only? If you were counting how many, then you might be surprised by how much time you spend looking up questions, products, services, and virtually anything online. However, do not worry. You are far from alone.
Google itself receives over 40,000 search queries every single second. Perhaps, you're a visual learner. If so, check out this cool visualization tool to see this represented. At this one-second rate, that means there are over 3.5 billion searches every day and around 1.2 trillion searches every year across the globe on Google. Additionally, you might be wondering why our focus is mostly on Google. It's simple. Statistics show that they hold over 90% of the search engine market share.
Now that you know the impressive statistics on how often people are searching, you are probably wondering how you can rank your business well in those results. That is where SEO comes into play!
SEO simply means elevating a website and/or its content to a higher position on a search engine, such as Google.
Why is SEO Important?
When you search for something online, do you ever scroll past the first page or even the first few results on that page? Very few people do anymore. In fact, 75% of people do not look past the first page of search results.
Remember those 1.2 trillion searches a year? Every business or individual trying to sell a product or service is competing for a spot to reach all those searchers. Precisely, that is why it is vital to rank well on search engines to reach all those potential customers!
Additional Benefits of SEO
In addition to reaching potential customers, there are other reasons to focus your marketing efforts on SEO. Here are a few benefits of SEO:
Connect with loyal customers
Build brand awareness
Establish business as expert
Once you decide to make the important and necessary decision to focus on SEO, the next step is finding the right SEO company.
What to Expect from a Professional SEO Agency
Before deciding on an SEO company, as a business owner you need to understand what to expect from that agency. For each Atlanta SEO agency you contact, you should request a local SEO consultant to better understand their SEO services.
Here are some questions you should ask each Atlanta SEO company you are considering.
How do you stay current with SEO trends?
What methods and software do you use for tracking SEO efforts?
Can you share what an SEO campaign would entail with your agency?
How do you set the target audience?
What do you include in your local SEO services?
How do you determine keywords for a client?
Below is what you should expect to receive from a professional local SEO consultant if you hire them for SEO services.
Timely responses
High-quality content
Measurable goals and tactics
Clear strategies
Finally, these are the services a digital marketing agency provides that will tie into or enhance your SEO.
Social media
Web design
Content marketing
Digital advertising
Often, it seems overwhelming once you begin talking to each Atlanta SEO company. Thus, it is imperative to choose an SEO agency that is clearly set apart from the rest and has proven themselves as one of the best SEO companies nationwide!
What Makes conversionMOXY a Top Atlanta SEO Agency?
Whether you need national SEO or local SEO services, it is not always necessary, or even the best choice, to choose an SEO company simply due to proximity of your business. You need a digital marketing agency that understands how to reach your local audience.
When you sign on with SEO services with us, we guarantee we provide the following four advantages.
Best SEO software
Highly trained and experienced SEO writers
Regular meetings
Measurable tracking in place
Top Software
We pride ourselves on owning and utilizing the top and most current software in the SEO industry. From researching keywords to technical SEO, we follow all the trends on which platforms perform the highest. For instance, we utilize an SEO program that provides the best keyword research. This means we not only write about keywords your target audience is actually searching for, but any variations of those keywords as well.
Awesome Writing Team
All of our writers are trained SEO writers. This means they not only provide superior content, but they also understand how to write to rank it well on search engines. We personally hand-pick each writer on our team and select ones that have extensive SEO writing experience. Plus, as guidelines are always changing, we provide our team of writers with continual updates on all the latest changes.
Regular Updates
We provide our SEO clients with regular meetings to let them know ongoing SEO strategy updates, keywords we are focusing on, and analytics on every SEO campaign. Our goal is to always provide our clients with a clear ROI with all our marketing services. We want every single client to flourish. Plus, we love being a part of making that a reality for each client!
On-going Tracking
Tracking is imperative to monitoring search engine methods and understanding which work and which do not work. At conversionMOXY, we track everything from keywords, to page visits, and even time spent on the website. This high-level tracking means we understand which SEO tactics and keywords potential customers respond to, and which ones need to be reevaluated.
We enjoy working with our clients on SEO… and helping your business rank well on the search engines. Once you sign on with us, we will work closely with you to develop a custom, local SEO plan that works for your business and budget.
Steps for a Local SEO Plan
At conversionMOXY, we work closely with our clients to ensure they have a completely customized local SEO plan that matches their business needs. Below are some steps we take when creating a comprehensive and completely organic SEO plan.
SEO strategy
Determine target audience
Keyword research
Establish SEO campaign
Content marketing
Web design
Link building
Technical SEO
Tracking SEO efforts
SEO Strategy
First, it is important to create an overall SEO strategy. We will work with you to set goals on what you would like to focus on for our SEO efforts. Additionally, we want to ensure all this SEO work ties in with any other marketing strategy you have set. This step usually starts with an SEO audit to determine what SEO efforts you might already be implementing.
Determine Target Audience
When crafting any content, especially online SEO content, it is important to know who you are talking to in that piece of content. We will collaborate with you to determine a target audience that allows you to reach the maximum potential customers.
Keyword Research
Once you understand your target audience, the next step is understanding what words they are searching for online. Knowing this puts you one step closer to connecting with them virtually. We want to ensure that we are focusing on words that not only represent your products or services, but ones that will help new clients find you in the search engines.
Establish SEO campaign
After we establish the strategy, target audiences, and keywords, then we can craft an SEO campaign. This campaign is completely customized to your business and is meant to attract new customers to your website. It will include everything from how many blogs you will showcase on your website each month to how much technical SEO is needed on your website.
Content Marketing
This is where our SEO team of talented writers comes into play. They will carefully craft web pages and blogs that will rank well on search engines, but also speak to your target audience. Each piece of content is always tailored to match the brand and voice of your business.
Web Design
Many business owners do not realize how much web design plays in SEO rankings. How a webpage flows and looks are crucial components search engines look at when ranking various content pieces and websites. We will aid in any aspect of web design, from re-vamping a page to a completely new website design, and ensure it is an SEO-friendly design.
Link Building
One aspect of SEO many businesses overlook is link building. Google and all other search engines factor into their rankings how many qualified links are coming into a site or page. Therefore, having a link building strategy is an imperative part of any good local SEO plan.
Social Media Marketing
Whether you want us to handle your social media marketing completely or offer suggestions on ways to use it as part of your SEO plan, we are committed to ensuring this marketing platform aids in your SEO as well.
Technical SEO
The final piece of an SEO plan is including all aspects of technical SEO that a search engine looks for on every website. A few technical SEO items we work at as a professional local SEO agency include:
Alt tags – Do all images on your website have these descriptors?
Meta data – Do all your webpages and blogs have meta titles and descriptions?
User experience – How easy is it for users to navigate your site?
Load time – How long does it take content and images to load on your site?
These are only a few components of technical SEO that factor into a good overall SEO plan.
Tracking SEO Efforts
Last, but certainly not least, is a focus on tracking everything to ensure it works and determine what needs improvement. Earlier, we mentioned the importance of tracking. However, we want to elaborate a little more on exactly what that details. At conversionMOXY, we provide our clients with detailed reports every single month. These reports include:
Keywords tracking
New potential keywords to track
Website metrics, including but not limited to, page views, website visits, and bounce rate
Monthly SEO goals
Are you ready to get your website in that coveted top spot on Google?
Need a Local SEO Atlanta Agency? Call conversionMOXY Today to Get Started!
If you are searching for a local SEO Atlanta agency to help your website rank well online and in turn grow your business, look no further than conversionMOXY. We will be with you every step of the process from crafting an SEO plan to reporting on all our SEO efforts every month. Call us today at 404-480-4695 to get started.