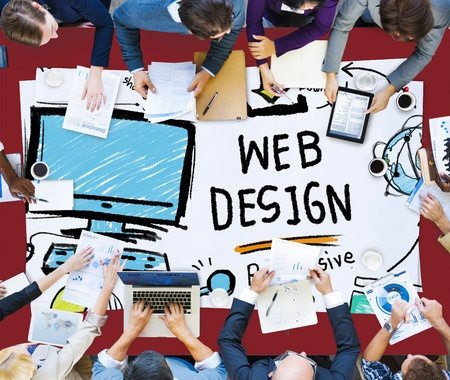 Roofing Website Design That Gets Real Conversion Results
The 21st century digital revolution hasn't turned the roofing industry around the way it has with some businesses. What it did change, however, is the way that roofing professionals find their clients! Great roofing website design is now vital for any roofer who wants to attract new clients.
If you're looking for ways to boost your roofing business through the internet, you're on the right track. Now you need to work with the best: conversionMOXY. We're a full-service digital marketing agency that provides our clients with the tools they need in the 21st-century marketplace.
Do I Need Roofing Website Design for My Business?
Has your roofing company not updated its site in several years? What if you don't have one at all? Can you just get along without one, or with one that's kind of OK? Maybe — but you're leaving money on the table.
A website is your "digital storefront" that shows your potential customers why they should choose your business. In fact, for industries like roofing, a website can be superior to a physical storefront! It allows you to showcase your work, explain roofing facts, and make your case to the customer.
Forbes reports that 94 percent of customers said that when they mistrusted a site, web design elements were involved. Those can include:
Confusing layout
Buttons that don't work
Outdated format, fonts, or graphics
Lack of an easy path to action
Transactions that don't seem secure
A poorly-optimized website can be hard to find, complicated to use, or any number of technical reasons. Some sites are not easy to navigate or don't have a mobile version. Since most people today do their shopping and research on a mobile device, you need to have a mobile-optimized site. Your competition probably has one already. However, with a modest investment of time and capital, you can vastly increase your presence and user-friendliness. We'll tell you how!
What conversionMOXY's Website Design Can Do for You
The main goal of conversionMOXY's strategies is right there in our name: conversions. We specialize in filling your sales funnel and taking the customer all the way through the sales process. This article explains the critical components of converting website visitors to customers. Custom web development is a vital tool for this purpose. Roofing contractors are one category where we've become experts in creating real ROI for our clients. Your website will pay for itself quickly with the new business you will attract.
Our latest success story is a roofing and home exterior improvement firm from North Carolina. We created a brand-new website for them, with layout and content created from start to finish. Some of the great features we gave their site include:
An easy system for customers to contact them and set up consultations
Integration with key social networks like Facebook, Twitter, and YouTube
Quality, embedded video content
Galleries of HD images showcasing their work
A content overhaul to ensure maximum search engine discoverability
Our search engine optimization (SEO) work has been particularly successful for them. Within just 6 months after we started working with them, they ranked for nearly 800 keywords on Google. Many of them were on pages 1 and 2, where the vast majority of all search traffic occurs. And, because of our expertise in Local SEO, we're creating leads that are more actionable and more successful.
Start Boosting Your Conversions Today
The benefits of a good roofing website design to your business can be incredible — so it's time to see for yourself! If you haven't invested in an optimized website yet, the time is now! Plus, conversionMOXY makes it easy. We'll even give you a free consultation and SEO analysis to show you the difference we can make. Just call us at 336-245-1640 or contact us online for a free quote.