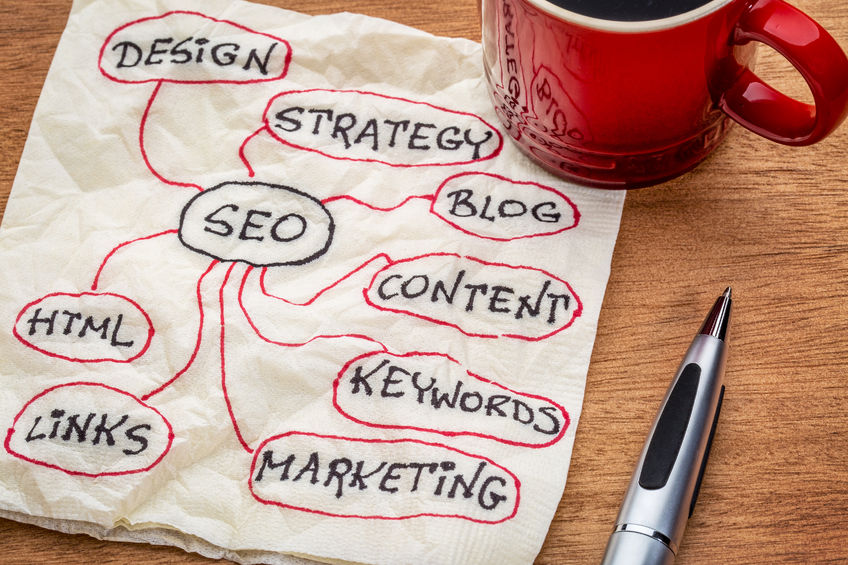 SEO Companies Near Me – How To Find The Best Marketing Firm
SEO is much more than just the buzzword of today. Everyone and anyone in digital marketing talks about it and writes about it. Some colleges and universities now offer classes to learn technical SEO. However, SEO isn't static and is constantly changing. You need a digital marketing company that not only understands SEO but also keeps up with changing best practices. When searching for SEO companies near me, you want a company that can take your business to the next level. That company is conversionMOXY.
What Is Search Engine Optimization (SEO)?
Many of us are familiar with the Dewey Decimal System. Melvil Dewey formulated the system in 1876 to categorize the vast number of books in any library. Before his system, libraries organized books by location. Librarians sectioned specific areas for certain topics. As libraries added to their collection and usage increased, the shortfalls of this system became evident. Patrons would have to browse shelves and sections looking for the desired book. After the adoption of the Dewey Decimal System, patrons would know exactly where to find what they needed.
The internet is not all that different from a library. It contains huge amounts of information. Moreover, users add new content daily. With thousands or even millions of pages on just one topic, how could searchers find the information they needed?
Programmers recognized this need for organization from the earliest days of the internet. Companies created specific programs called search engines to sort and index the information. Using a formula known as an algorithm, search engines assign a value to content. When a user poses a query, the search engine returns results with the highest value. Search engine optimization involves presenting your content so that search engines will assign it a high value. Every business wants its website to be found by a searcher before they find a competitor's site!
What Are the Basics of a Good SEO Marketing Strategy?
Undoubtedly, there are many search engines with different algorithms. Yet, marketers conform to Google's best practices because of its overwhelming market share, 87%. Of course, knowing what Google wants is easier than it sounds. They change the algorithm often. And while an SEO specialist knows what Google deems important, the exact formula is a closely guarded company secret.
So, what does an SEO expert know about Google? The search engine focuses on user experience. Google wants to present results for websites that are relevant, trustworthy, and authoritative. Plus, the website must be easy to navigate, load fast, and have a mobile-responsive design. Sounds easy, right?
Knowing Your Target Audience
Any great SEO strategy begins with your ideal client. If you know and understand your target audience, you can craft content to attract them. Without a clear idea of who you want to attract, all your efforts will be unfocused and wasted.
Once you understand what your target audience needs, you'll know how to present your product to them. Through content and copy, you can help them see your product or services as the solution to their problem. And by incorporating technical SEO, your potential customer will be able to find your product.
So, What Factors Help You Rank in Google?
While there are many factors Google uses to rank websites, one of the most important is backlinks. Links are connections between websites. There are internal links that link pages within a website. And then there are connections to another website and from another website. Although both types of external links are important, it is the links from another website that Google strongly rewards.
Links from another website signals to Google that your site has authority. It also tells the search engine that others find your site important. A link-building strategy must be part of any SEO service. However, backlinks must be from reputable, quality sites. Google penalizes websites with spammy links.
Fresh and relevant content is another important ranking factor. One of the most common ways to generate new content is through blogging. You can attract visitors by providing valuable and relevant articles. Thus, you can build an audience that also gives your site more authority.
Finally, correct keyword usage is essential. Keywords are the phrases that searchers use to find information. Incorporating these words into your website pages tells the search engine what your site is about. Thus, placing these words in copy, titles, and meta descriptions helps search engines index your site. Knowing which keywords to use and where to use them is critical in any SEO campaign.
To discover which phrases will work for your business, you must do keyword research. First, you need to think about which words your target audience will use to search for your product. The second part of deciding which keywords to use involves an understanding of search volume and competitiveness. An experienced SEO agency can help you discover the best keywords for your business.
Customer Reviews of Your Company and Products Helps Your SEO Strategy
When you're deciding to buy a product or service online, usually you look for reviews before buying. And you're not alone. Research shows approximately 91% of consumers read online reviews. Furthermore, 68% form an opinion after reading just a few. While reviews may tip the customer from considering your product to buying it, does it help with SEO? Certainly!
Remember, one of the key components in ranking in Google is authority and trustworthiness. When a customer leaves a review, it signals to Google that you're a legitimate business. Additionally, reviews are a form of content marketing. Typically, a review is likely to contain keywords relevant to your business. These keywords give Google a clearer understanding of your business. Furthermore, it's an additional opportunity to rank for those keywords.
Some Other Important Factors Influencing SEO
Google's primary goal is to provide a great user experience. Thus, there are some additional important ranking factors. Your site's speed, responsive web design, and security are all crucial to the user's experience.
People are very busy. Most searchers will not wait more than 3 seconds for a website to load. Therefore, delays in loading time result in lost conversions. Top-ranking industries running tests have discovered even millisecond delays affect conversions. One such test showed that for every one second delay, there was a 7% loss in conversions.
Also, critically important is a responsive website design. Obviously, a smart phone's screen is much smaller than a desktop. Having a responsive design means your site automatically adjusts to whatever device the user is viewing. Moreover, Google now uses the mobile version of a website for indexing and ranking.
Finally, every searcher wants assurance that his information is safe. Whether it's a credit card number or personal information, users trust sites with security measures. Thus, having an SSL certificate is critical. Designated by a padlock symbol, SSL technology encrypts information submitted through the website. The presence of an SSL certificate also establishes the integrity and authenticity of the site.
How Does Local SEO Work?
The process of optimizing your site for searchers to find your website brings in organic traffic. Over time, you'll build trust and brand awareness. Moreover, utilizing local SEO is great at increasing your visibility in your local community.
In today's technically mobilized world, consumers pull out their smartphones when searching for nearby businesses. According to surveys, 4 in 5 consumers like search engines to return results customized to their local area. And many of these consumers will make purchases from these companies that same day.
When you do a localized search, you'll notice Google displays results a little differently. In a section at the top of the page, Google displays a map with 3 regional businesses. This is known as the Local Pack. If you're a business owner with a shop in town, you'll want your website to appear in that space.
This involves setting up a profile in Google My Business. It's free and it lets you easily connect with customers across Google Search and Maps. However, like all other aspects of SEO, your profile must be complete, accurate, and optimized to help your ranking.
The First Step, Setting Your Goal
There are basic building blocks to any marketing plan. The first step before you even begin to search for an SEO expert is to determine your goal. What is it that you want the SEO specialist to accomplish?
While defining your goal seems easy, it does require some thought. Vague goals are hard to implement. And without having a way to measure its success, you'll never know how effective it is. For example, the goal of growing your organic traffic is too broad. A more defined goal is creating brand awareness within a certain demographic or by a predetermined percentage.
Additionally, you must be able to measure the progress of achieving your goal. By defining your starting point you'll be able to gauge your growth. You'll be able to see what's working and what isn't. Thus, you'll be able to tweak the process along the way. Also, the goal must be within the reach of the resources of your company. Nothing is more discouraging than falling far short of your objective. On the other hand, too easy a target prevents growth.
Finding A Great SEO Company
Once you've decided to hire an SEO company, how do you go about finding one that is perfect for you? It's really not any different than when you're looking for a professional in any field. Ask friends and colleagues for recommendations. Check the SEO professional's references and reviews. Look at their portfolio to see what type of clients they've worked with and how they accomplished their goals.
If possible, meet with them in person. As you will be working closely with them, make sure you feel completely comfortable in your interactions. You'll want to make sure their communication and reporting style aligns with yours. Don't be afraid to ask questions about anything you don't understand. How the SEO firm responds to your questions reveals much about their business style.
SEO Companies Near Me That Offer Full Servicing Marketing
Marketing is a process for communicating your business's offerings to a community. SEO is a branch of marketing. When your website follows SEO best practices, it shows up in search engine results. Then consumers can learn about your product and services. When searching for SEO companies near me that offer a broad range of digital marketing services, choose conversionMOXY.
We're a full-service digital marketing agency providing SEO services, content marketing, social media, and website design, as well as traditional marketing forms. Started in 2011 by John Van Schaik, we utilize cutting-edge technology to deliver a return on your investment. With an established track record of business successes, we'll take your business to the next level.
Your business is unique and your SEO strategy should also be unique. After reviewing your current marketing plan, we'll create a strategy for success. One that is data-driven showing you what content, keywords, or ad campaigns are responsible for your leads and sales. With data showing your exact return on your investment, you'll be able to make better business decisions. Working with a local SEO company gives you an advantage because they understand the need in your area for your product or services. Our SEO team works as a partner for your business to increase your revenue. We meet with your team once a month to review your results and develop your strategy for the following month.
So, call us today at 336-245-1640 to set up an appointment for a review of your business. Every moment you wait results in lost revenue.