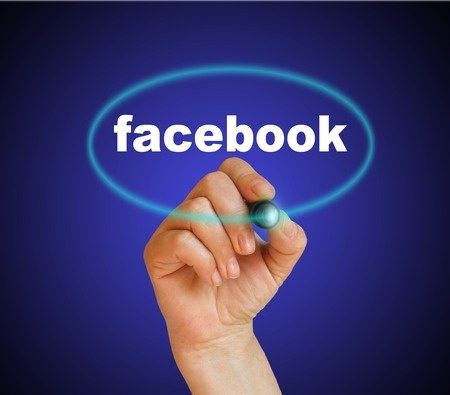 The Biggest Benefit of Facebook for Marketing Your Business
Do you really need a Facebook page? Sometimes, it can feel like Facebook is more trouble than it's worth. We get it. You spend hours updating Facebook only to hear crickets. That's time you could spend working on your business instead. Is there any benefit of Facebook marketing at all?
Yes! If you know how to use Facebook the right way, you can see astounding results. In fact, having a Facebook page can even help your Google search engine rankings (Yes, really!). Facebook is so important that it is now also a part of any optimized search engine marketing strategy.
Here at conversionMOXY, we want to help you stop wasting time on Facebook. With our team's help, your Facebook page can stop being a time-suck and start being an effective marketing tool.
The #1 Benefit of Facebook Pages
Many people aren't talking about one of the biggest (if not the biggest) benefits of Facebook marketing. Namely, Facebook is completely free to use! Although you can pay for advertising on Facebook, it doesn't cost anything to have a basic business page. When you hire us to manage your page, you'll reach hundreds, thousands, or even millions interested in your brand.
The audience potential is huge. Facebook is the most popular social media platform with 68% of American adults using it. And, 74% of those people log in daily! So, if you aren't on Facebook, you're missing out on a stunning opportunity. This is a free audience just waiting to hear what you have to say. If you can get your content in front of the right people, you'll see amazing results.
There are some other benefits to Facebook as well. Not only is the audience size huge, but 78% of users have reported discovering something to purchase while using Facebook. In other words, this is a very engaging platform for businesses. Additionally, Facebook has a wide range of features including stories, live videos, slideshows, events, and more. No other social media or content sharing platform is this robust.
But Why is Facebook so Hard to Use?
Okay, so you may believe us that Facebook has benefits for some small businesses. However, if you haven't seen success there, you may be wondering if there is any benefit of Facebook for you. Can social media really work for your business or is it just too hard to use?
Here's the hard truth: Facebook wants your money. All social media platforms want you to pay for advertising on their platform. So, they don't make it easy to use their free features. That's where we come in. When you work with our team, you're working with experienced Facebook managers. We know exactly how, when, and what content to post to engage your customers. For example, we use hashtags in a way to help people find you in search results. And, we analyze the time your audience is online to optimize every post. If your content isn't working, we figure out what will perform better for your fans on Facebook.
We don't just "set it and forget it." Although we do use some scheduling tools, we are hands-on Facebook managers. By using collected data, we can figure out exactly what works best for your brand on social media. Our goal is always to show you a healthy return on investment.
Help with Facebook Ads Too
While Facebook has many awesome free features, we do love to help you grow your business with social media ads. In our experiences, Facebook ads are hands-down the best way to advertise online (for most businesses). You can reach your target market with more preciseness and change content on the fly. If you want to see ad results, you want to use Facebook ads.
We can create business Facebook ads from scratch or use your existing ads, tweaked for optimal results. Again, we take a very data-driven approach. Your return on investment matters to us. After all, you can't pay the bills in likes and comments. So, we want to multiply every dollar you spend on ads.
Learn more about our digital marketing services here. When you are ready, contact us to request a free quote. Our experts will help you learn more about using your business Facebook page and other social media platforms. Furthermore, we treat every client as the unique business that it is. We create a strategy for your particular product or service – always with your target demographic in mind. Feel free to call us at 336-245-1640 to discuss your marketing needs.