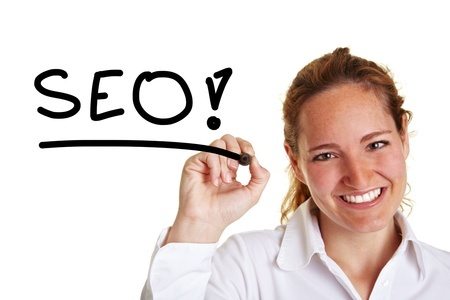 An SEO Consultant Helps Your Website Rank High on Search Engines
In recent years, online purchasing has exploded in part due to retail giants like Amazon. The Census Bureau of the Department of Commerce puts online sales for the 4th quarter of 2019 at $158 billion. Additionally, many people use the internet to research a company before hiring them. Thus, any type of business can benefit from having an online presence. However, building a website without an SEO consulting company is like opening a store in the desert. Without using optimization techniques, your website will sit there without attracting any visitors.  A great SEO consultant understands the complexities of digital marketing and constructing your website to appear high on the list in search engine results.
Yet, the internet is fluid and constantly changing. If your website is a few years old, it may be time for an SEO audit. What search engines allowed a few years ago may be taboo today. When searching for a digital marketing firm that stays abreast of these changes, choose conversionMOXY, a full-service marketing agency. Started in 2011 by John Van Schaik, we support both traditional and digital marketing solutions. Whether you have an established business or a business plan, you need a marketing strategy. Your website, branding, social media presence, and content strategy all need to reflect this approach. Additionally, they must all work together as a cohesive unit to promote your business.
Now more than ever, you need SEO experts to keep your business on track. Improper use of SEO can result in penalties. Moreover, the competition for the coveted first page results is fierce and relentless. Wondering why competitors are ranking higher than your site? They probably have an SEO expert working to optimize their site with fresh content and other requirements. At conversionMOXY, we have a proven track record for getting results. All of our efforts are visible to you at any time with our in-depth analytical software. We'll review your current marketing strategy for strengths and weaknesses and the goals you want to achieve. Then we'll deliver a plan that will produce a measurable return on your investment.
Exactly What Is Search Engine Optimization and What Makes It Important?
SEO is an acronym for Search Engine Optimization. Search engines use programs called crawlers that scour pages on the internet gathering data. The search engine sorts this data according to a complicated formula known as an algorithm. Algorithms change frequently as search engines strive to make them more user-responsive.
When you're searching for information on the internet, you post your question in the search box. Within seconds, the search engine displays websites it thinks will answer your query. Typically, you view the results then click through to one of the websites displayed. A great majority of web surfers never look beyond the first page. Thus, having your website displayed on the first page near the top of the results is the goal.
Using keywords, link building, and content, search engines rank websites based on authority, relevance, and trustworthiness. While there are many search engines, Google is the largest with the greatest market share. So, you want to optimize your website to what Google deems important.  Although this sounds easy, Google keeps its algorithm secret. Nonetheless, an experienced SEO consultant knows certain best practices to get your business ahead of the competition.
However, before you even start to research SEO best practices, you have to know and understand your target customer. Having a good understanding of your typical customer will help you to choose the right keywords. And it will help you to decide the best types of content to generate.
Organic vs. Paid Traffic, Is One Better than the Other?
Basically, there are two types of traffic on the internet, organic and paid. Organic traffic comes from users that visit your website from search engine optimization techniques. While paid traffic is the result of an advertisement. Both are essential in attracting new business.
Attracting organic traffic relies heavily on optimizing your website using organic SEO techniques for search engine results. Typically, it's more effective for maintaining your online presence. Often, audiences trust organic content more than paid advertisements resulting in more click-through rates to your website. Whether you are in need of local SEO or national SEO results, there are ways to fine-tune your site to attract the precise person who will become your next customer.
However, paid advertisements are a great way to target your audience directly. In digital marketing, a common form of paid advertising is the pay-per-click or PPC ad. Advertisers only pay a fee when a user clicks on their ad. Search engines and many social media platforms employ PPCs. It's interesting to note that the ever-changing algorithm of Google does not affect PPCs.
What is an SEO Consultant?
If you spend any time on the internet, then you've probably seen those commercials for drag and drop sites. These commercials make it seem so simple. It's easy to drag elements onto a page to build your website. Presto! You have a business.
Generally, it's very easy to set up one of these websites. However, these companies downplay the technical SEO issues in acquiring customers. Imagine setting up your store without a road leading to it and no signs advertising it. How many clients would stop in? None. And that's exactly what happens when you set up a website without an SEO expert. Just having a website is not enough to build your business or attract new customers. You must attract potential customers to your site and then hold their attention long enough to convert them from a searcher to a buyer. This complex task requires experienced SEO professionals.
Internet Live Stats puts the number of websites on the internet at over 1.5 billion. It probably seems impossible for you and a potential customer to find one another! Nevertheless, there are marketing strategies that will help customers find your business.  First, you need the experience of an SEO agency to understand the dynamics of your audience. This is critical in keyword research to discovering the best terms to use for your business. Knowing how, when, and where to use these keywords is also crucial. However, many other elements are necessary for a successful website. Not only do you have to attract visitors, but you have to know how to convert them into customers. The SEO techniques that accomplish this goal require an SEO consulting firm that can create an audience and attract buyers to your site.
This is why you need to use a holistic, integrated approach to setting up and maintaining your website. As we discussed earlier, algorithms change, and your website must change with them. Using an integrated approach, conversionMOXY will help customers easily find your website so that you can attract and convert customers. We have an established track record for helping businesses grow using measurable data.
What is the function of keywords?
Basically, keywords are the terms people use when searching on the internet. There are long-tail and short-tail keywords. Generally, short-tail keywords are more competitive broad terms like "socks". Whereas long-tail keywords are less competitive but more specific combining several terms like "organic cotton socks".
Both short- and long-tail keywords are essential in driving organic traffic to your site. Since long-tail keywords are more specific, they generally convert better. Plus, you have a greater chance to rank for these because they are less competitive. However, short-tail keywords give you a broad reach with higher search volume. Generally, short-tail keywords should be the starting point for your SEO strategy.
Key terms must be relevant to your business for clients to find you. Thus, comprehensive research to uncover the best words to use is crucial. The correct placement of these keywords is critical to driving traffic to your site. For example, keywords must appear in titles, meta descriptions, alt text, and copy to get the attention of search engines. Understanding the dynamics of keywords is essential in determining the right terms to use.
How Can Content Marketing Help?
Probably by now you're realized maintaining your internet presence is an ongoing process. You can't simply just build your website and sit back. As search engines change their algorithms, you also must update your website to remain relevant. Even when algorithms don't change, adding fresh content creates valuable information to attract new customers.
Blogging is perhaps the easiest way to add fresh content to your site. Writing quality, valuable, and useful content are critical when adding pages to your website. In answering your customers' questions, you boost SEO by positioning your website as an authority. Additionally, blogging helps your website rank for more keywords. Moreover, you can share your content on social media gaining links and additional traffic organically. Furthermore, the more frequently you add fresh content, the more often a search engine will visit your website.
However, blogging is another one of those tasks many established bloggers make look easy. On the social media platform Pinterest, there are hundreds of pins telling you can earn big money by blogging. Yet, you can work hard at blogging and not generate any traffic. To attract visitors, you need to create useful and relevant content, conforming to rules about length, keyword use, and readability.
What is Off-Page SEO?
So far, we've talked about on-site SEO such as blogging and keyword use to draw traffic to your website. Additionally, there are actions outside of your website that can also attract customers. Link building and using social media to promote your site are examples of off-site SEO.
Backlinks are link connections from one site to another. They are critical in achieving a favorable search engine ranking. Search engines view a backlink as a vote of confidence. Thus, websites with quality backlinks rank higher than those with less. But beware! Not all backlinks are good, and some can actually hurt your ranking.
For example, having links from websites irrelevant to your company lowers your ranking.  Paid links or those from spammy websites can negatively impact your website. On the other hand, consistently blogging is one effective way to build links. Another is through social media channels. Simply by including a link to your website in your profile on a social media platform creates a link.
Are Search Engine Optimization Consultants Worth Their Fee?
Undoubtedly, running a business takes a lot of hard work. Do you have the extra time and energy to do all the necessary research to optimize your site? Or the experience to know how to implement best practices? The penalties imposed by search engines for breaking the rules may result in lost revenue or having your site disappear completely from search results.
A great SEO expert will be able to increase business, not just visitors. Remember, the goal isn't to attract new people simply looking for information. Your goal is to bring your ideal client to your website converting them into customers. Spending money for an SEO consulting firm is an investment in your business.
However, not all SEO specialists are worth the money they charge. Just like hiring any other type of professional, get referrals and references. Before hiring an SEO expert, ask for case studies with proven results. Discuss your company's goals and ask how the SEO agency will achieve them. Finally, make sure you feel comfortable with the SEO expert you'll be working with.
SEO Consultant and a Whole Lot More
For many businesses, search engine optimization is a perplexing concept. Others may think they understand it but apply the principles incorrectly. If you're serious about having a visible online presence, you need an experienced SEO consultant to help. The SEO agency with an established track record of business success is conversionMOXY.
Using Google Analytics and other cutting-edge software, we'll give you real-time statistics showing your visitors' behavior. By implementing the proper keywords to target your ideal client, we'll drive traffic that will convert. Moreover, we're a full-service marketing agency, so we can help you achieve your goals using all forms of advertising.
Whether you have an existing website or need to build one, conversionMOXY can help. We're a professional SEO consultant agency that can take your business to the next level. Call us today at 336-245-1640 to discuss your digital marketing needs. Our SEO team will work to increase your business and keep you informed throughout the process. Each day you put off reviewing your current strategy is costing you revenue.