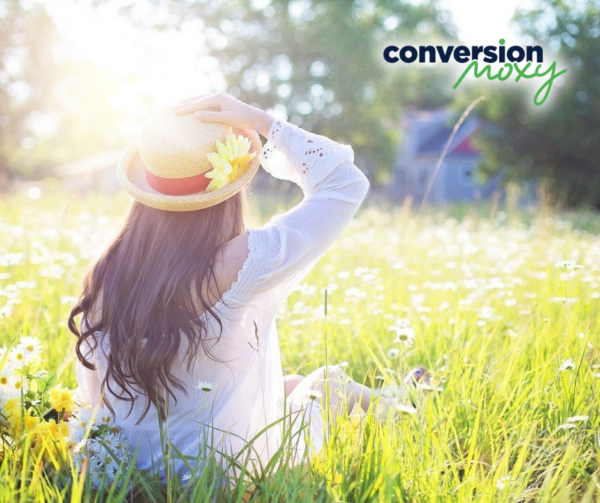 Find Answers on How to Market Your Business Successfully
Small business owners wear so many hats, and one of those hats is marketing. However, marketing is a skill not everyone inherently has, and it takes time to learn and complete. Therefore, if you own a business, you might be wondering quite often, how to market your business? You do not need to take on this huge task on your own though.
Our expert marketing team at conversionMOXY understands all the ways to help you portray your business in the best light, reach your target audience, and ultimately, gain leads or sales. This blog shares a little more insight into some marketing tactics to attract new customers and increase sales.
Ready to increase sales and have an amazing online presence right now? Then, call us at 800-849-5642 to discuss your marketing needs and get a free, no-obligation quote for services for your small business.
Read on to learn some marketing basics and easy steps to gain exposure, and in turn customers, for your business.
How to Market Your Business Basics
Before you ask yourself or an agency how to market your business you should know some marketing basics. As a small business owner, you need to first and foremost remember you are your business. It's important to show people that you are the face and voice behind the business. This means you partially need to market yourself, not just your business and services or products. Therefore, always keep that notion in the back of your mind when planning and implementing marketing strategies.
Here are some marketing basics you need to know:
Keep it simple for your customers to find and purchase from you.
Always be mindful of your target audience.
Never oversell in your marketing efforts.
Test out numerous marketing methods and tactics.
Track your marketing efforts.
Finally, remember the main goal of marketing is to get new or repeat customers!
Marketing Is Meant to Increase Sales
At the end of the day, the most important takeaway from your marketing is did it increase sales or not? Therefore, not only attracting new customers to your website or storefront but gaining the sale is always our top goal at conversionMOXY. To point you in the right direction, we are providing some easy but impactful ways to increase your sales.
Four Ways to Increase Sales
Find your niche's following. Define your target audience and craft all your content and graphics to match what they are looking for to meet a need.
Stay digitally present. The average American sees anywhere from 4,000 to 10,000 ads a day. That's a lot of ads! Therefore, you need to break through the clutter and have a solid online presence on all digital platforms your target audience is on.
Offer something. Whether it's a social media contest to win one of your products or a sale with a percent off your services for a limited time, offering something is a great way to get people in the door so to speak.
Engage with your audience. Always be sure to respond to comments and reviews on your social media and work in a call to action when it fits the narrative.
Small Business Marketing Frequently Asked Questions
Do you still have small business marketing questions? Are you still wondering how to market your business properly? Then don't miss our marketing FAQ section below. You can also call us at 800-849-5642 and we are happy to answer all your marketing questions.
How can a marketing agency help my small business?
A marketing agency like conversionMOXY has the knowledge, resources, and experience to implement any marketing strategy a small business requires. We know the tried-and-true marketing methods as well as any new trends or tactics worth implementing. At conversionMOXY, our team will skillfully guide you through the large arena that is marketing to help you cut through the noise and select strategies that work best for your small business.
What type of advertising budget should I set?
Every small business has a different advertising budget. How much you set depends on the following factors:
Funds available (your advertising budget should be a component of your overall marketing budget)
Platform running ads on (i.e., Facebook or Google)
Type of ads running (i.e., digital or print)
Results desired (the higher the reach or clicks the more money needed behind the ad)
When can I expect to see sales from marketing efforts?
This depends on if the marketing effort is short-term or long-term. Short-term marketing, such as advertising on social media, often yields immediate sales and results. However, long-term marketing, for example, search engine optimization to increase your online presence often takes months to gain traction. When it does take off though, it will increase your website visits which should ultimately turn into sales.
Where should I place my marketing efforts at online?
There are so many online marketing opportunities it can seem overwhelming. That is where conversionMOXY comes in. We will help you determine which online sites are best to reach your target audience. Additionally, we can help craft an online marketing plan to bring those opportunities to life for your small business.
Choose conversionMOXY to Market Your Business to Gain Top Results!
At conversionMOXY, our experienced team not only loves marketing, but will treat your business as if it were our own. We are invested in helping your small business grow to its full potential! Stop searching ways on how to market your business and take action today! Call us today at 800-849-5642 to set up a consultation to discuss your unique marketing needs and ask us your marketing questions. From there we will provide you with a free, no-obligation estimate for marketing services that will benefit your business the most.
Find us on Facebook and Instagram for an abundance of marketing tips and news.