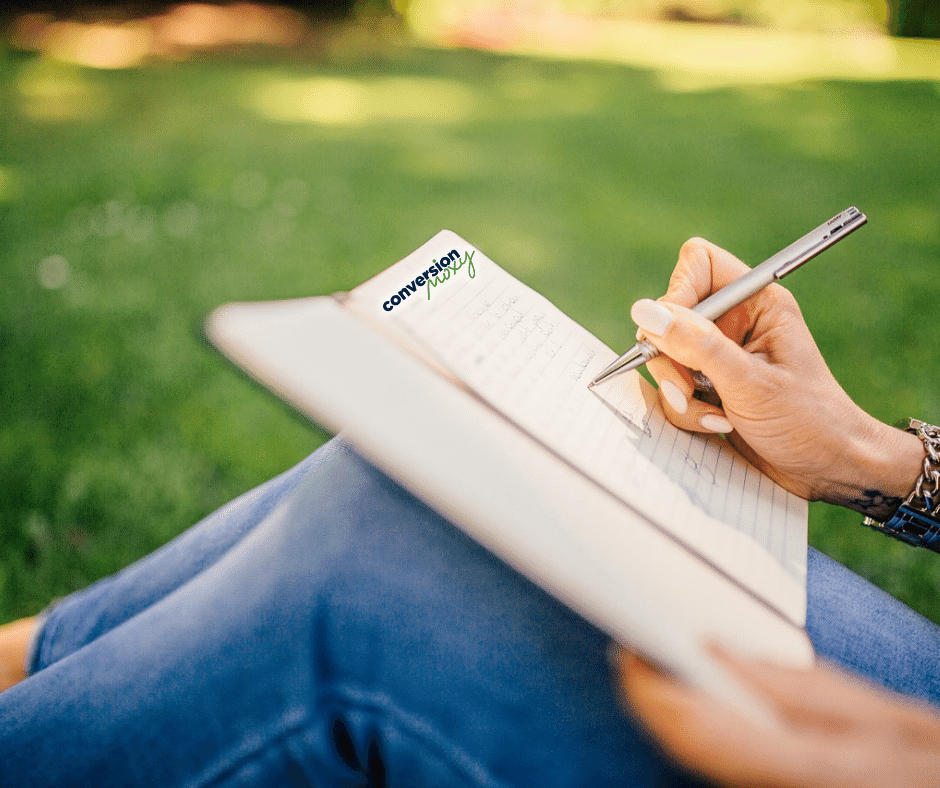 How Do I Buy Content for Blog Posts for My Business?
Blogs are great for your website and business. They allow Google to find you quickly, which in turn allows customers to find you easier digitally. It's important to rank well on search engines since 2.14 billion people shop online, which is 27.6% of the current global population. Even if you don't sell your products or services online, 81% of people research online before making a purchase. This means you must be front and center in the search engines. Now that you know why it's important to rank on Google, it's time to share that blogging is a great way to do that. Don't have time to blog? Don't worry, you can buy content for blog posts in today's digital world.
At conversionMOXY, our experienced marketing team knows all the ins and outs of blogging. From researching keywords that work best for your business to writing a compelling and optimized blog, we've got you covered! Our SEO and blogging services are top-notch and we have experience across many industries. When you select us, you get a marketing team that cares about your business as much as you do!
Ready to start your blogging efforts or have questions? Call us today at 336-245-1640 or complete our quote request form to request a free, no-obligation estimate. We are ready to help you grow your business online!
In hopes of helping businesses with understanding the blogging world, we dive into all the FAQ's of purchasing blogs from a marketing agency below.
Buy Content for Blog Frequently Asked Questions
Blogging might be imperative for your business to grow online. Unfortunately, it is time consuming. Therefore, many business owners often search out 'buy content for blog' online. However, it's vital to be careful when you purchase blog content online. So, we put together some frequently asked questions on the topic to help point you in the right direction.
How Do I Know If It's a Legitimate Company Selling Blogs?
First, always research the company you are interested in purchasing blogs from online. If they have virtually no online presence themselves and no social media accounts, then it's likely a scam.
Additionally, if they can't provide examples of their blogging work (which you should always ask for), then move on.
Next, instead of purchasing from what seems like a 'data mining' company (just spitting out words not content) select a marketing agency with professional writers. The difference between the two is one is literally just words (possibly plagiarized and often barely sounds like proper English). Meanwhile, the other is true content that reads well and is educational and/or entertaining.
Finally, if they discuss their blogging services and do not even mention search engine optimization (SEO), then run! You always want online content that is fully optimized, and SEO is the only way to do that.
What Should My Blogs Be About?
An experienced marketing agency like conversionMOXY, will always provide ideas on blog content and keywords to target. We utilize some of the best SEO software to ensure we write about words that are not only relevant to your clients but will reach their target audience. After all, what is the point of having wonderful content if it doesn't reach anyone!
Of course, we also always talk with you each month about your content needs. If you have specific services or products you want to focus on, then we want to ensure we write about those too.
How Will I Know if the Blogs Incorporate SEO?
As mentioned earlier, you should not buy content for blog posts from a company that is not well versed in SEO. We always recommend you read through the finished blogs any company writes for you. However, if you do not know much about SEO you might not be sure how to spot an optimized blog. Don't worry we are here to help you from making that mistake!
Below are some SEO writing techniques used in a well-written, optimized blog.
Written in active voice
Uses bullet points and numbered lists
Does not have long paragraphs and sentences
Incorporates subtitles
These are merely a few of the top SEO writing methods used. Our experienced SEO writing team at conversionMOXY utilizes every possible SEO technique!
Why Should I Choose conversionMOXY For My Blogging Needs?
If we haven't demonstrated our knowledge of blogging in this very blog so far to you, then below are the top five reasons to choose conversionMOXY.
We are a small business that cares about your business's success. We want you to thrive!
Our professionals are knowledgeable in all aspects of SEO writing.
We have a team of experienced writers to handle all your blog content needs.
Our impressive client blogging portfolio spans many industries. Examples: Mario's Pizza, Landscape Solutions & Design, and Xpress Lube of Kernersville.
We're a one-stop shop for all your marketing needs. If you are looking to overhaul all your marketing, not just blogging, then we can help!
If you have more questions for us, we are happy to answer those. Simply give us a call at 336-245-1640 or email us at hello@conversionmoxy.com.
Call conversionMOXY Today for Your Blogging Needs to Rank Well Online!
You can stop your online search for "buy content for blog" when you call conversionMOXY! Our professional marketing team will ensure your blogs are well-written, optimized, and targeted towards your desired audience. Give us a call at 336-245-1640 today to discuss your blogging and content needs.
Be sure to follow us on Facebook and Instagram to receive plenty of marketing tips and news!