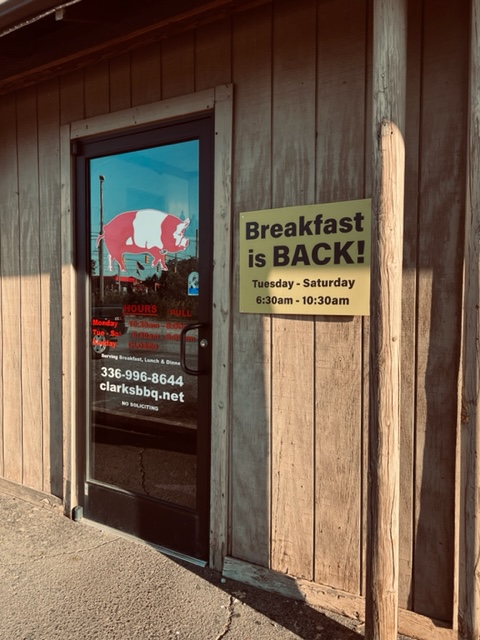 Looking For Restaurant Marketing Ideas And Trends That Work?
It's a very sad statistic, but a large percentage of restaurants fail every single year. Many factors contribute to their closing, including not staying abreast of new restaurant marketing ideas and trends. Yet, running a restaurant doesn't leave time for promotion with staffing shortages, distribution issues, and keeping customers happy. Instead of taking on more responsibility, hire the restaurant advertising specialists, conversionMOXY.
The Best Ways To Market A Restaurant
Promoting a restaurant requires creative marketing ideas with a multi-pronged approach:
1. Develop Your Brand's Identity
What is your company's personality? Overly helpful service like Chik-fil-A? Super-fast delivery like Jimmy Johns? Letting your individuality shine through helps you connect with your customers.
2. Build A Website
Today, most people use the internet to look for companies. Furthermore, almost everyone owns a smartphone and uses it to search for businesses in their vicinity. If you don't have a website, you're losing out on business.
3. Maintain A Social Media Presence
Often, social media posts influence prospective customers. Yet more than that, you can build personal relationships with customers by communicating directly with them. Plus, you can leverage your exposure with enticements for social sharing.
Generally, people love sharing their dining experiences on platforms like Instagram and Facebook. You can encourage user-generated content by offering incentives for posting pictures of their visit.
4. Set up your Google Business Profile
Consumers love their mobile devices to keep up with their friends, make purchases, and access the internet. Additionally, built-in smartphone technology allows search engines to detect the consumer's present location. Accordingly, the rise of "near me" searches has exploded.
Typically, consumers use this type of localized search when they're ready to make a purchase. Google detects their current location and presents businesses in the area meeting the search query.
As a business owner, you have the opportunity to show up in this localized search. By completing your business profile on Google My Business, you can show up in these first-page results.
5. Get Listed On Directories
Listing in a directory, like Yelp, can make your business more accessible and easier to find. Moreover, filling out your business information in these directories is free.
6. Email Marketing
Another great way to promote your company is through an email campaign. You can focus your strategy on connecting with your customers through an informational newsletter. Or, you can entice your audience to undertake some type of action with a promotion email. Either way, email marketing has a high return on your investment for every dollar you invest.
7. Ordering App
Today's consumers are almost always on the go. As a result, most people want convenience and ease when ordering food. Moreover, with consumers preferring restaurant apps over third-party apps, you need one to stay competitive.
8. Restaurant Blogs
Once you have a website, you'll often hear the acronym SEO. Search engine optimization (SEO) focuses on having your website rank so potential customers can find it. Blogging is a great way to increase your chances of showing up in first-page search results.
9. Create A Loyalty Program
Consumers love saving money through loyalty programs. Free perks such as discounts, coupons, and gifts entice people to try your restaurant and bring them back for more.
Moreover, their versatility can help you achieve many marketing goals. You can lower your acquisition costs and marketing expenses. Plus, you can build your brand loyalty or boost your customer lifetime value.
Characteristics Of The Best Marketing Agency For My Restaurant
Generally, the restaurant business is very competitive with a variety of eateries all competing for customers. Fast-food, sit-down, upscale, hamburger, pizza, BBQ, seafood, and everything in between all strive to attract business. Undoubtedly, attracting and keeping patrons requires a marketing agency known for its creative ideas.
Ultimately, finding the right marketing agency is important for the success of your establishment. A firm unfamiliar with the challenges of an eatery may not be able to achieve the goals you desire.
ConversionMOXY is a full-service advertising agency experienced in restaurant marketing that can help you achieve your dreams. From website development to promoting your business, our team has the knowledge to help you grow. Moreover, we have extensive experience promoting restaurants. For example, some of our clients include Mario's Pizza, Tony's Pizza, Frankie's Pizza, and Clark's BBQ.
Furthermore, our integrated POS service offers solutions for every type of business. In addition to a convenient checkout experience, our powerful software can provide a mobile app and loyalty program.
FAQs About Restaurant Marketing Ideas and Trends
Staying abreast of the latest restaurant marketing ideas and trends is time-consuming. Let the professionals at conversionMOXY promote your eatery to bring in new patrons and increase sales. Below, we've answered a few commonly asked questions.
How Much Will It Cost To Promote My Establishment?
Unfortunately, most small business owners think they can't afford to pay for promotion. However, failing to advertise your restaurant properly can have devastating effects. Moreover, we can tailor a marketing plan to fit your budget.
Do You Only Handle Restaurant Accounts?
No! We manage a variety of clients including landscape, automotive repair, and many other types of companies.
How Much Does It Cost For A Consultation?
Absolutely nothing! We offer a free no-obligation consultation to discuss your business goals and budget. If you already have a plan, we'll review it to determine its strengths and weaknesses. Then, we'll create a plan that'll be specific to your company and needs.
Stop searching for the best restaurant marketing ideas and trends and let conversionMOXY handle all your promotions. Call us at 336-245-1640 to set up your free no-obligation consultation.