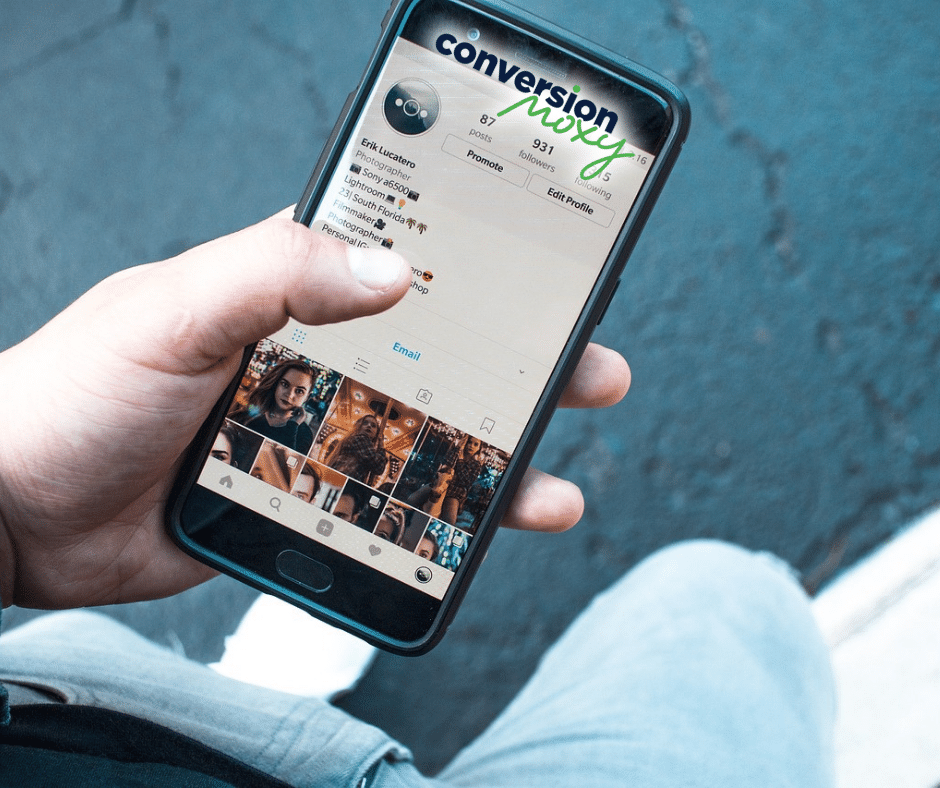 Need to Know How to Promote Your Local Business Online?
Are you wondering how to promote your local business to gain new customers? This is a top question for many business owners. After all, you can't have a successful business without customers! Luckily, conversionMOXY has the experience and knowledge to help you on this tricky marketing topic.
Today's digital world is certainly over-saturated with ads; therefore, it is extremely important to know where to market your business and what type of ads and postings work best. That is where the expert team at conversionMOXY comes in! We will help your business rank well in the most appropriate platforms.
In today's blog we discuss different ways to promote your business to point you in the right direction. However, if you are ready to launch meaningful marketing now with a company that cares, then call us at 336-245-1640. We will discuss your marketing needs and provide you with a free, no-obligation quote customized to your business.
Check out the blog below for some local marketing tips!
How to Promote Your Local Business
You've searched 'how to promote your local business' online, but now what?
First, to successfully promote your local business, you need to know where to market it. If you want to reach your target audience, then you need to be online. The days of traditional print advertising are dying down and digital ads dominate the marketing world. Why is that?
Approximately 5.07 billion people use the internet which is roughly 63.5% of the global population. Moving closer to home, the United States ranks 3rd in internet users with approximately 307 million users. Furthermore, 90% of the population in the U.S. now has access to the internet. If you want to see where your state ranks in internet usage be sure to check out this chart!
Now that you understand the vastness of today's digital audience, it's time to narrow down where you should focus your online presence.
Google Maps Runs the Show
How many of you remember paper maps and planning routes for your trips? Unfortunately, those adventurous days are long gone with the presence of GPS and mobile map apps.
However, that is great news for your business as it gives you another way to reach local customers!
The latest data shows that Google Maps has around 154.4 million monthly users. In fact, it holds 80% market share in mobile maps placing it well ahead of all the other apps such as Apple maps.
This means Google Maps is the place to be. Like much of the digital world, marketing on there is not always straightforward. You might think if you simply list your business that is all you need to do. Sadly, that is not the case in our competitive digital world.
Luckily, our expert SEO team at conversionMOXY understands the Google Map pack and how to rank your business well. We will even help you rank for all those 'near me' terms that are extremely popular search phrases today.
Get Social
When you propose the question 'how to promote your local business' then you can not discount social media as a marketing platform. In fact, social media is one of the top digital places to promote your business. Why social media?
As of October 2022, there were 4.74 billion social media users globally, which is roughly 59.3% of the world's population. The numbers steadily climb every year, so it doesn't look like social media is going anywhere.
However, there are also a seemingly infinite amount of different social media platforms. Each has to prove itself in the market – some last and some don't. How many of you remember Myspace? It was ever so popular but is basically non-existent now.
You don't want to spend your time marketing on a social media platform that will be irrelevant in a couple months. Therefore, we've compiled the top seven social media sites you should focus on.
Top Seven Social Media Sites to Use for Marketing Your Business
Below is our list of top social media sites to consider marketing your business on and why.
Instagram – This continues to be a fast growing, popular social media site.
Facebook – One of the longest standing social media sites, it has withstood the test of time.
YouTube – Videos are so popular, and this site is home to the most users searching for videos.
TikTok – Another great video site that is growing its user base quickly.
Pinterest – Do not disregard this site yet; it still has many loyal users.
Twitter – Remaining in the top 10 for years, this site remains a great place to spread the word.
LinkedIn – This is the social media to utilize if you provide B2B services or goods.
Frequently Asked Questions on Business Marketing
Since 'how to promote your local business' is such a complex topic, you are sure to have questions still. Therefore, we compiled the FAQ section below to hopefully answer a few of those questions. If you still have questions, never fear. Simply, call us at 336-245-1640 and we will happily answer your questions and point you in the right direction.
Can my marketing integrate into my P.O.S. system?
This is a common question for most retailers. RSI wants to ensure your marketing efforts are all seamless that is why their P.O.S. specialists work closely with you to not only ensure you have the right system but that it ties in with your marketing efforts.
How do I know what advertising budget to set?
Setting an advertising budget is tricky. You need to know how much money to invest and where to invest it. A few questions to ask yourself when setting an advertising budget:
How much advertising budget can I afford within my overall marketing budget?
What platforms are most of my target audience using?
Do I want to focus on reach, clicks, comments, or shares?
Will I see immediate results from my digital advertising?
For social media ads, yes! Google Maps is more complicated as it is part of an overall SEO plan and often takes time to build up.
Let conversionMOXY Grow Your Business!
Don't wait any longer to promote your business and gain new customers. Call conversionMOXY today at 336-245-1640. We will schedule a consultation to talk about your unique marketing needs. Once we know what your business needs most, we provide you with a free, no-obligation estimate for those valuable marketing services.
Follow us on Facebook and Instagram for more marketing tips and tricks.