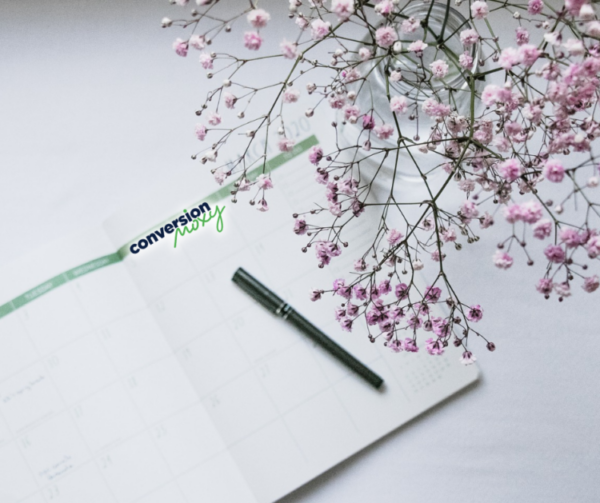 Six Blog Content Ideas That Help Your Business Shine
A blog is an important marketing tool for a business. Are you wondering why? There are three reasons why! It allows your business to share latest updates and news, helps your SEO rankings on Google, and provides another touchpoint for your customers. All that said, coming up with blog content ideas and writing them in an SEO-friendly format seems daunting for many business owners.
Never fear! Our expert team at conversionMOXY has tons of Search Engine Optimization (SEO) blogging experience. We know all the best keywords and topics to cover for almost every industry. In fact, our team always provides high-quality, optimized content no matter the topic. Plus, we use data and the latest software to showcase to our clients all the topics and ideas that their potential audience is searching for online.
Request a free, no-obligation quote today for our SEO and blogging services by calling us at 800-849-5642. Prefer digital contact first? Then, complete our quote request form and we will be in touch soon!
Speaking of blogs, our latest blog below discusses a variety of blog content ideas, how we determine what to blog about, and the importance of keeping SEO front and center while blogging.
Blog Content Ideas – What Should Your Business Write About?
There are a variety of ways to determine what blog content ideas are best for your business. First, you need to decide which search phrases are most relevant to your business and audience. For example, if you own a pizza business, then a great blog topic is 'best pizza restaurants near me'.
Next, you need to ensure these phrases are topics that people actively search for on Google. At conversionMOXY, we utilize only the best SEO software to determine actively searched for keywords and if they are relevant to our client's business. You do not want to spend time writing on a topic that while fun and possibly relevant to your business, is not something anyone is searching for or even cares about.
Finally, once you have a great content idea for your blog, then it's important to utilize SEO techniques to write it. Otherwise, no one will find your blog online to read it!
Top Six Content Ideas for Business Blogs
Now that you know the basics of understanding blog content ideas, it is time to cover some concrete blog ideas.
Below are six content ideas for your business' blog.
News related to your industry or business
Tips and tricks related to your industry, services, or products
About your business, yourself as the business owner, and your team
Educational information related to your industry, services, or products
Entertaining information related to your industry, services, or products
How to blogs that pertain to your services or products
SEO Writing Tips
Finally, we want to provide a few SEO writing tips that we utilize to ensure a blog ranks well. Those are:
Always write in active voice
Incorporate subtitles
Choose & add in one main keyword or keyphrase throughout the blog
Use bullets
Write in short, concise sentences
Do not have excessively long paragraphs
These are only a few SEO writing tips that our experienced writing team utilizes for every single blog. If you are looking for an expert content team that knows how to write compelling copy that ranks well, then conversionMOXY is here for you!
Commonly Asked Blog Content Questions
Still unsure about blog content ideas or SEO blogging services? Hopefully, our FAQ section below sheds some more light on the topic. If not, don't hesitate to call us at 800-849-5642 and we are happy to answer all your blog content questions.
What Makes a Blog Successful?
The answer to that determines what you consider a successful blog. A few success rates to consider are:
Views of blog
Comments on the blog
Responses to your Call to Action
Re-shares of the blog on social media platforms
Direct sale(s) related to your blog
Boosts your SEO rankings
At conversionMOXY, if you sign up for our SEO blogging services, our team will partner with you to determine success factors for your blog. Plus, we will measure those for you to ensure we are meeting those parameters.
How Much Does Your SEO Blogging Services Cost?
All our services at conversionMOXY are customized to every single client. That means there is no one set price for any of our services. Our process is to discuss your unique marketing needs during the consultation. Then, we will put together a custom quote and service package that meets those specific needs. As far as blogging services, some clients need or want less blogs per month than others. That is one of many factors that impacts our final price.
Why Should I Even Have Regular Blogs?
Great question! First, your customers want to hear from you on a regular basis. This establishes trust and builds your business up as an expert in the industry. Next, regular blogs are an important component of ongoing successful SEO for your business. They ensure you have fresh, new content regularly which Google and all search engines love!
Let Our SEO Blogging Team Take Your Blog to the Next Level!
Excited about discussing all the blog content ideas for your business with our professional marketing team? So are we! Call us today at 800-849-5642 to set up a free consultation where we can discuss your content in detail.
Don't forget follow us on Facebook and Instagram for tons of marketing tips, tricks, and news!