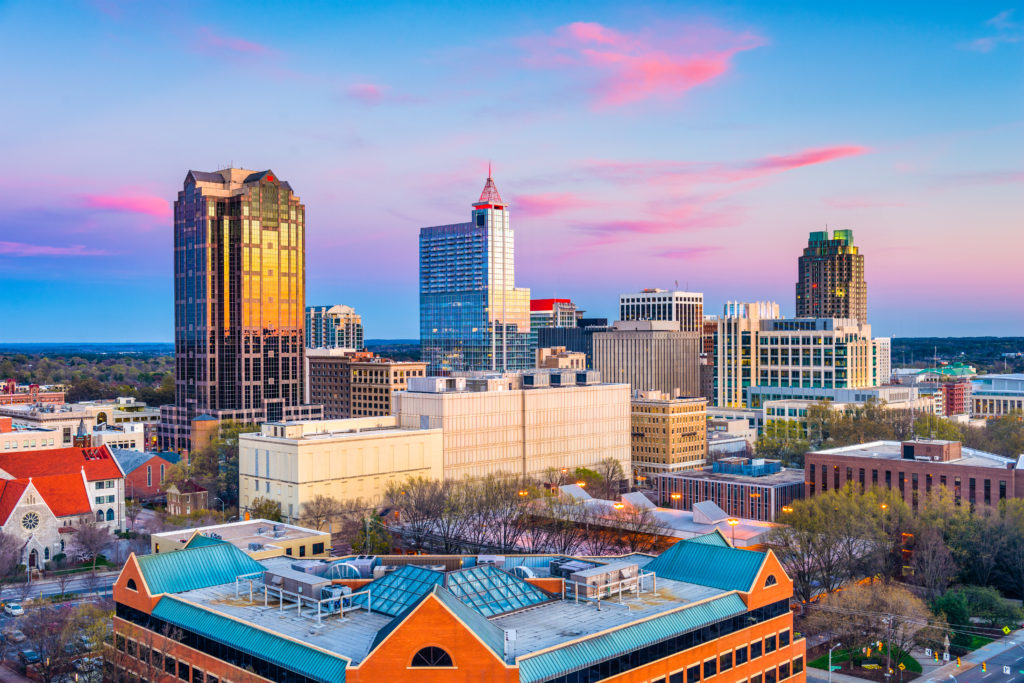 Raleigh SEO Experts – We Have the Top Talent and Experience!
If you own a business, then you likely have a website to showcase your services or products. What is the value of a website though, if does not list well online for people to easily find? If you are wondering how to rank your website on page one of Google, then you are not alone. This is a common marketing problem we hear at conversionMOXY. As a top Raleigh SEO agency, we understand all the ins and outs of search engine optimization to help our clients rank well on Google. Call us today at 919-825-3197 so we can give you a customized quote for our organic SEO services.
Why choose conversionMOXY as your SEO company?
We understand there are many marketing and SEO agency options from which to choose. You will want to work with an SEO consultant you trust to get you results. What truly sets us apart is that we not only care about providing the best service, but we care about your business itself. Our clients are like family to us. We want nothing more than for each of our clients to succeed and build up their business to its full potential.
Not only is our heart in the right place, but we have the experience to stand behind all our marketing services. This experience absolutely includes our search engine services. We have invested in all the top SEO software programs to ensure top-level reporting is available to our clients. Therefore, we can show the results that our SEO efforts are providing to our clients, and it is never a 'guessing game' with our firm. Many companies take your marketing budget and never prove their results or even the work that they are doing online for you!
Our team works diligently to provide optimized content for every client's website. Not only is it content that will rank well on a search engine, but it is content that potential customers want to read. We have invested in the technology and talent to become an online marketing expert in the Raleigh area and beyond.
What do our clients have to say about our internet marketing team?
Below are just a few of our satisfied client reviews on Google.
"Great team! Conversion has helped our company gain great exposure through our site and social media accounts. Would definitely recommend Social Moxy to anyone we know."
"John and his team are a pleasure to work with from beginning to end. They explain things and give recommendations based on past experiences or help bring your ideas to life! Awesome, thanks!"
"John and his MOXY Team are truly first class!! They have completed multiple projects for us, and we have been highly satisfied with their services!!"
"We have used John and his team's services for the past 9 years and we are incredibly pleased with the results. We find it so much better to work with a local smaller company that genuinely cares about your business and results."
How does a focus on content and reporting impact SEO?
There are two main aspects of search engine optimization: content and reporting. Think of content as the heart and reporting as the brain of an SEO strategy. Each plays a crucial role in the overall strategy. You cannot have one without the other. Any good Raleigh SEO expert will tell you that both are imperative for a successful search engine optimization plan.
At conversionMOXY, clients often ask many questions related to SEO best practices. Two of those top questions are:
When should I use SEO?
How do you know if SEO is working?
Guess what? Content is the key to the first question, and reporting is the key to the second question.
Content – when to use SEO
First, it is important to understand what content means in the marketing world. At first thought, many people underestimate what content really means. They often think it is simply a website page or a blog. While those are certainly two important pieces of content, they are by far not the only types of content in a marketing or SEO strategy.
What is content then you might ask? Is it any text that conveys a message to your potential customer? Whether it is a social media post, a mass email, or ad copy, content is any text your business puts out into the digital world. Content should be at the core of any good SEO campaign. All these pieces convey a carefully tailored message to your target audience about your business.
Our SEO professionals understand this and the importance of using these content pieces as part of your content creation strategy.
Now on to answer the specific question… when should you use SEO? We suggest anywhere that content and online platforms collide. These can include, but not limited to, the following digital places and methods:
Website design
Social media
Mass e-mail campaigns (be sure to add this content to your website as well!)
Blogs
Web pages
Digital ads
Reporting – how to determine if SEO is working
It is great and imperative to have amazing content. However, if you don't optimize the content, then it will not place well on any search engine. Search engine optimization writing is truly an art. It is just as much about writing the content and including a keyword in the prescribed places, as it is about researching the right keyword for which you want to rank.
Google algorithms are constantly changing and to rank high in search results, there are many components in your content that they are checking. Conforming to the requirements of the algorithms is the way to have your website ranked high. Researching the exact keywords that you need to incorporate is a task that you should leave to professionals. We understand that you need to spend your valuable time running your business and not learning the ins and outs of online marketing! However, you need to have help if you want potential customers to find your website and convert to actual customers.
When done correctly, reporting is something that we handle prior, during, and after all SEO efforts. At conversionMOXY, we do not just guess at what keywords you need to rank. Part of our content marketing plan for each client is utilizing specialized software to determine what keywords your potential customers are looking for when they are searching online. We even research semantic terms that our writers incorporate into your content, to match those for which a search engine is looking.
Once we start search engine optimization services for our clients, we keep track of all the keywords and strategies we implement. Online marketing is ever-changing, so tracking is extremely important to a successful website optimization plan. We share the results after gathering all of this analytic data with our clients on a monthly basis. We have online or in-person meetings to discuss results of our efforts and determine the strategy for the upcoming month.
Have mobile phones changed SEO efforts?
In the United States alone, people conduct over half of all organic search queries on a mobile device. That number will only continue to grow domestically and internationally. This means it is imperative that a business factors mobile search into its online presence. In fact, Google requires a site to be mobile-responsive as part of the ranking decision.
Things to consider for mobile search engine optimization:
Geofencing
Google maps
Local search
Social media
Geofencing
The best way to understand geofencing is by understanding and envisioning it as a virtual 'fence' set around a certain geographical area. For instance, it can go around your store property, a competitor, or some place that pertains to your business. This area then becomes your target audience for ads that will show on their phones. For example, if you own a hair salon, you can geofence a competitor's property to start showing your ads on people's phones that have visited that area. Therefore, geofencing really helps mobile users find you. It will always keep your business literally present on their phone.
Google Maps
Do you use Google Maps for your GPS or to find places? So do many other people around the globe. According to recent statistics, over a billion people use the Google Maps app every single month. Obviously, you want to rank well and have all the relevant data correctly input for all those users to find you.
Local Search
There is an ever-increasing trend of people searching online for 'near me' phrases. This could be anything from searching for 'best Chinese restaurant near me' to finding 'places to buy sneakers near me.' Most consumers do not usually shop more than 20 miles from home. Local search marketing helps you optimize those terms so potential customers can find you.
Social Media
While social media is accessible on a computer, the majority of people access it on their cell phones. In fact, there were approximately 3.46 billion users on social media apps as of July 2019. Some social media apps are only usable on mobile phones, for example, Instagram, Snapchat, and TikTok. Targeting this large group of active users is absolutely a 'do not miss' for business owners.
What is the goal for Local SEO?
There are many facets of local SEO, but among the latest trends is the featured snippets section. 'Position zero' is the term people use to describe this space. Have you heard of position zero? If not, do not worry; many business owners have not heard of it either. At conversionMOXY we not only understand the term, but have the insight and experience to help our clients gain this coveted position.
Position zero tends to appear when someone types a question in the search engine. This position appears above all other items in the search result on page one. Today, people have very refined search tendencies. If they have a question, they will just type it into Google versus just searching a keyword.
Exactly what does an SEO company do for your business?
Our experienced Raleigh SEO team will guide you through the entire process from providing a customized quote to going over monthly reports with results from our SEO efforts. We start with discussing your needs and desires for your business' growth. From there we work closely with you to determine a comprehensive marketing plan, which can include just Raleigh SEO services or additional digital marketing services.
Depending on your budget, we try to maximize your ROI, so that we may start with the lowest-priced options to determine the impact and test the market. We tailor every company's strategy based on the research that we do on the local market, the target demographic, budget and stage of the business life cycle. A new business needs a different strategy than a long-established company.
After you sign on with us, we will then carefully tailor your particular SEO plan for your needs and wants. It will likely start with keyword research, followed closely by crafting content-rich blogs. Everything we do is always meant to drive more website visitors to your site.
Are you a new business planning to create a website? We not only can provide a high-quality design, but a completely optimized website from technical SEO to a user-friendly mobile version. During all our website development projects we consider how the actual design of a site will impact Raleigh SEO rankings. We will also provide all the analytics to show our search engine optimization efforts.
Looking for more than just an SEO company? If you need PPC or graphic design, product photography or digital signage, we are an all-inclusive digital marketing agency and have a talented team of professionals with a wide-range of experience. From technical SEO to robust social media marketing, we are able to provide you with any digital marketing your business needs.
Contact a Raleigh SEO Expert today at conversionMOXY
Since search engine optimization is a long-term marketing effort, do not wait any longer to begin. Call us today at 919-825-3197 and we can provide you with a customized quote. Plus, we will be happy to answer any SEO questions you might have when you call. Be sure to follow us on Facebook and Instagram for an assortment of digital marketing tips from web design to analytics. We look forward to partnering with you and helping to increase your website visitors and organic rankings!