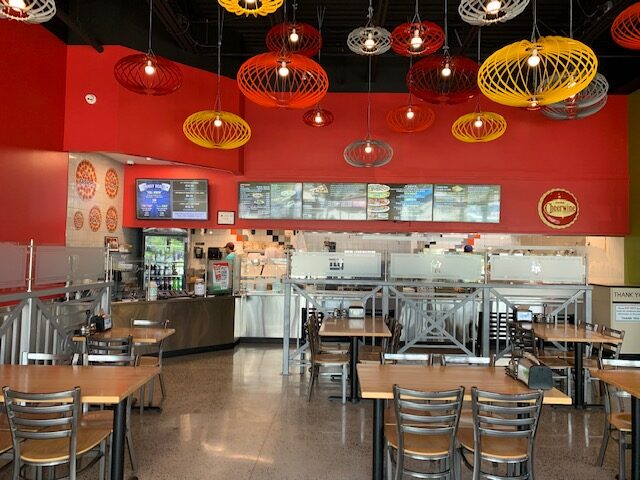 Restaurant Marketing Strategies To Gain More Customers!
Just like services differ for every business in various industries, marketing needs are no different. Therefore, each restaurant has its own unique marketing needs. If you are wondering about what restaurant marketing strategies make sense for your restaurant, then be sure to keep in mind it is unique to your business. That said there are some similarities to each restaurant's marketing strategies!
Our experienced team of marketing professionals at conversionMOXY are experts in marketing strategy. We understand what works – and what doesn't work. Plus, we also know that trial-and-error is so important in implementing new strategies. That is why we track everything – literally!
Want to kick start your marketing efforts today? Give us a call at 800-849-5642 for a free, no-obligation quote.
If you are trying to determine the best strategy to market your business, then read our blog below for some great information and tips on the topic!
Importance of Setting Restaurant Marketing Strategies
Do you remember the days you wrote a paper for high school or college? Then, you probably remember your teachers making you do an outline first. They did that to ensure you stayed on track with your paper. Setting marketing strategies for your restaurant is basically the outline part to your marketing plan.
You can't have a plan without strategies! They are vital to any good marketing efforts and those of course lead to sales.
Top 5 Main Marketing Strategies for Restaurants
As mentioned above every business is unique as are their marketing needs. Restaurants are no different. However, there are some commonalities – especially when setting higher level restaurant marketing strategies.
With that in mind, below are the top five main marketing strategies for businesses:
Build a fully optimized website.
Create and manage social media presence.
Take enticing photos and videos.
Gather good reviews.
Set a comprehensive advertising plan.
Fully Optimized Website
So many restaurants make the mistake of not having a website or not having an optimized website. First, it's 2023 and digital is the way of the world. That means you need a website, no way around it.
Next, Google basically rules the search engines. In fact, around 93% of the world utilizes Google as their search engine. So, you want to adhere to the search engine optimization (SEO) recommendations they put into place.
Social Media
Approximately 4.8 billion people, or 59.9% of the worldwide population, use social media. Furthermore, of all the people that utilize the internet, 92.7% of them use social media.
It's no longer enough to simply have a social media page, you need to continually post and engage with your audience. They want to know you are listening to them!
Photography & Videography
Beautiful and enticing photos and videos are so important to restaurant marketing. They show potential customers how delicious your food looks! It is one of the best ways to set yourself apart from your competitors.
Reviews
Third party verification is a great way to get people to believe in your restaurant in the digital space. This is especially true when the recent statistics show that almost half (49%) of people trust online reviews as much as they would their family and friends recommending a place!
Frequently Asked Questions
Marketing is complex. We know you can't find out all you need to know from one blog. You likely have more questions. That is why we put together the brief question and answer section below for our readers. If you still have more questions, then please call us at 800-849-5642 and we are happy to answer those!
Do you have examples of your restaurant marketing?
Absolutely! Below are some examples of websites and social media platforms from our restaurant clients.
If you'd like to see more examples of our work – from logo design to POS systems – we are happy to provide that in our initial consultation. Just let us know what you'd like to see!
How can conversionMOXY help my restaurant?
At conversionMOXY, we are your one-stop-shop for all marketing needs your restaurant requires. From photography to social media management and even digital menu boards, we handle it all!
Plus, our parent company, RSI, provides POS systems. Therefore, all our marketing efforts easily and effectively integrate to provide seamless marketing!
Is there a way to track the success or failure of my strategies?
For most of the strategies you set, you should have a method to track them. Website analytics are trackable within Google Analytics, social media has its own insights, and digital ads have tracking URL's.
Some strategies might seem un-trackable. For example, having enticing photos and videos seems like there is no way to know if it works or not. But, you can try posts or ads with A/B testing to see which images or videos are most effective.
Let conversionMOXY Create Restaurant Marketing Strategies That Bring in More Customers!
If you want to get more customers into your restaurant, then let us create and implement restaurant marketing strategies that work! Call us today at 800-849-5642 to request a free, no-obligation quote.
We will discuss with you all your marketing needs in-depth, so that we completely understand your business. From there, we will create a detailed estimate of our services. Once hired, we will create custom marketing strategies to help you gain new patrons at your restaurant.
Be sure to like us on Facebook and Instagram for updates, marketing tips, and more.