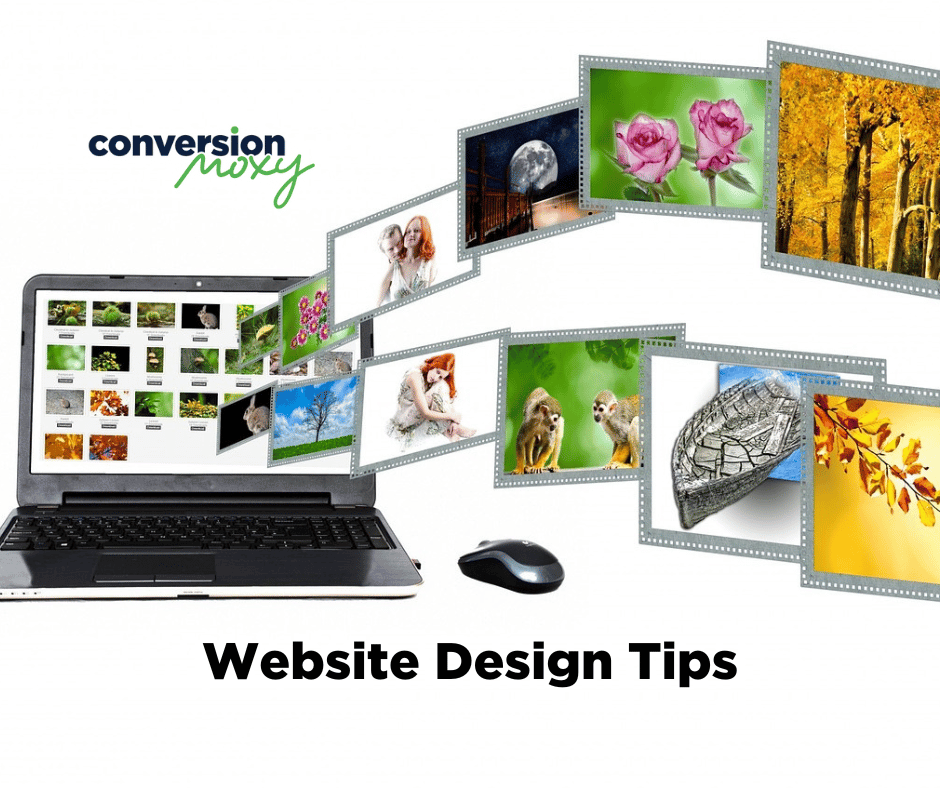 Stop Your 'Fix My Website' Search – conversionMOXY is Here!
Are you up late searching online ways to "fix my website" so you don't miss any potential clients? Or maybe you are scrambling to find a fix for a completely broken site. Whatever the reason, your website is one of the most important marketing tools for your business so it's important it works.
As a business owner, you likely wear all the hats and sometimes that means you need to troubleshoot things. However, unless you have a marketing or web design background you likely are at a loss on fixing a website. Never fear, the experienced team at conversionMOXY is ready to assist you with all your website needs. From a basic HTML code fix to completely revamping or rebuilding your website, our experienced team is capable of handling it all.
To request a custom, free, no-obligation quote or get your site fixed today, give us a call at 800-849-5642. We are ready to help you right now!
Not sure what the issue is with your website and if you need a professional, then read on for some basic knowledge on website issues.
5 Major Website Issues
As with any technology almost anything can go wrong with a website. However, below are the top 5 problems businesses typically experience with their websites.
1. Problem with the HTML Code
Formatting is a major design component of a website. Have you gone to a website and noticed their spacing was all off? Or is that one of the issues you're trying to figure out how to fix on your site? Then, you might need to go into the code and insert a line break. Unless you understand how to read and write code, this is likely an issue you will need to hire a professional for. You do not want to make it a bigger issue than it already is!
2. Not SEO-friendly
You might have a beautiful website, but if it's not showing up on Google what is the point? Wondering how to get ranked on Google? You need an SEO-friendly website to do so! SEO (Search Engine Optimization) is the only way to show up well in the search listings for your desired search phrases. At conversionMOXY, we understand the best and current (as they are ever changing) SEO tactics.
3. Issue with Hosting or Domain
The most common issue with a hosting platform or domain is that it did not renew properly. One of the biggest advantages of having a marketing company handle your hosting and domain is they will ensure there are no renewal gaps. If you do not have a marketing company handling this for you, then you'll need to contact your hosting or domain provider, such as, WordPress, WP Engine, or GoDaddy.
4. Poor User Interface (UI) and User Experience (UX)
UI and UX are the ultimate tell on if you have a good website. After all, the user (or person visiting your website) is who you are trying to sell to. It is crucial that they:
Without these aspects, then someone will likely leave your website as soon as they enter it. That means zero chance of a sale online or gaining a customer at your brick-and-mortar business.
5. Plug-ins Not Updated
One of the easiest fixes but something that often causes a lot of website issues is old or not updated plug-ins. If you have a WordPress site, this is an extremely easy fix. You simply go to your plug-ins page and click update by the ones that need it.
Does everything listed above sound too complicated to deal with? That is a sure sign you should consider hiring conversionMOXY. Our dedicated and professional team understand all the ins and outs of websites, from design to coding. No matter what you are looking for when you search, "fix my website", we can help!
Frequently Asked Questions on Websites
Still at a loss on your website issue? Check out our Frequently Asked Question section below with some common questions we hear. Or, if you are ready to hire a professional to get your website up and running properly, then call us at 800-849-5642.
How much do website services cost?
This will vary depending on what issue you need fixed. If it requires a lot of time and effort, then it'll cost more than something that is a simple fix. Once we talk with you about what your issue is, then we will provide you with a free, no-obligation cost estimate. We also do our best to work with you on what budget you have set for this type of fix or project.
Do you have examples of your website work?
Absolutely! We have vast experience in building, designing, and fixing an assortment of websites across many industries including restaurants. Click here to see one of the websites we designed, built, and currently maintain. Click here for an example of one of our client's websites that incorporates multiple locations.
How long does it take to fix my website?
This varies greatly on the issue. If by 'fix my website', you mean create it from scratch as you don't have one, then that'll take more time than a formatting issue fix.
Quit Searching 'Fix My Website' on Google and Call conversionMOXY Today!
Stop wondering how to fix my website and hire a team that will handle everything for you! Don't risk the headache of an even bigger and costly fix, get your site corrected today! Call conversionMOXY at 800-849-5642 to ensure your website is not only working properly but is the best!
Don't forget to follow us on Facebook and Instagram. We post marketing news and tips on both platforms regularly to help business owners.