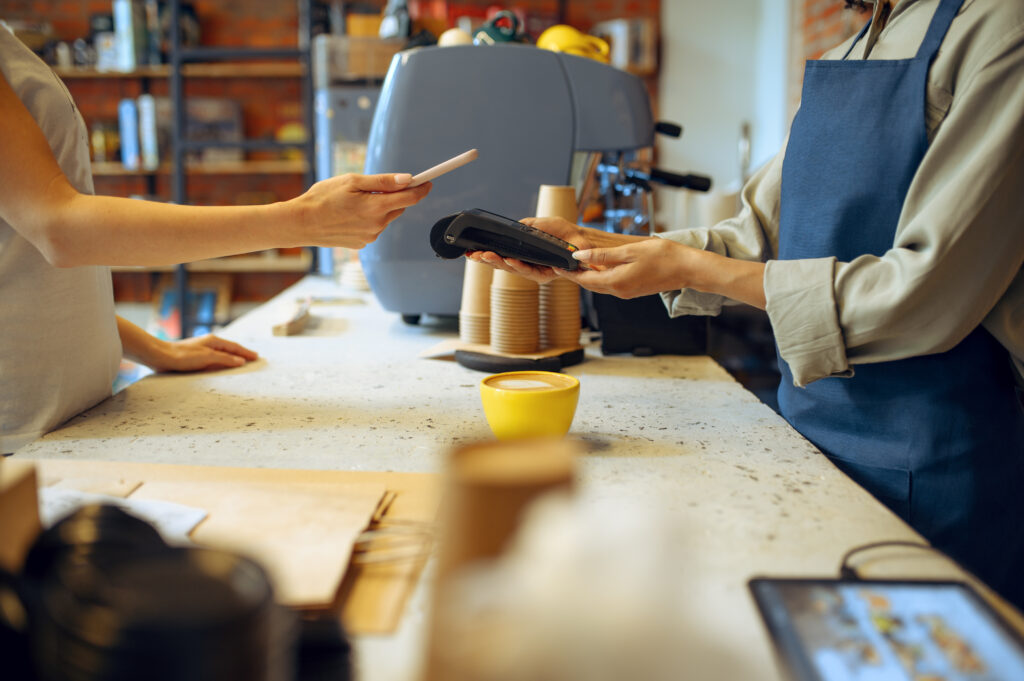 Great Restaurant Advertising Ideas Can Grow Your Business
You know how to make delicious dishes, but do you know how to get more customers into your restaurant? Promoting your business in today's digital world is much more complicated than a few years ago. Ultimately, you need an expert with proven results. When searching for restaurant advertising ideas, hire the experienced team at conversionMOXY.
The Importance Of A Digital Marketing Strategy
When consumers eat out, they have specific expectations from a restaurant. Fresh food, good service, and cleanliness are some important characteristics. Your eatery may deliver all that but diners need to know that to entice them to eat at your establishment.
In the past, businesses relied on traditional forms of advertising to communicate a company's message. Billboards, direct mail, and radio commercials are some forms of this type of advertising. While traditional advertising is still an important part of a marketing plan, digital marketing has overshadowed its counterpart.
Today, consumers are on their computers, tablets, and phones searching for businesses that meet their needs. People also engage on social media platforms and check their email frequently. You'll be missing out on a lot of potential clients if you're not making use of digital marketing.
Essentials Of A Digital Marketing Strategy
A digital marketing strategy is a term that covers several important components of using online resources to reach your customers. Several crucial elements constitute an effective plan:
1. Website
Often, people will search for restaurants on their smartphones while out and about town. A website gives you a platform to provide menu options, hours of operation, and location.
2. SEO
In order for potential clients to find you, your website must show up in search engine results. SEO is a way of letting search engines know your website has valuable information for users.
Today, some 308 million Americans use some sort of social media platform. Moreover, experts expect that number to increase. If your potential customers are there, you need to be there too.
4. Email Marketing
Email marketing is one of the most cost-effective forms of marketing. Some experts estimate an ROI of $36 for every $1 spent. Ultimately, it's an easy way to keep your customers engaged by sending them exclusive deals and promotions.
5. Pay Per Click (PPC Paid Advertising)
Digital paid advertising usually takes the form of PPC or pay-per-click. The PPC model allows your advertisement to appear to users but you only pay when someone clicks on your ad.
6. Content Creation
A big part of SEO involves the use of keywords. These are groups of words that users enter into the search box when looking for products. Creating content in the form of articles gives you the opportunity to rank for multiple keywords.
A Few Restaurant Advertising Ideas You Need To Employ
Now that you know the basics, let's dive into a few essential tactics. First, you need to create a business profile on Google My Business. This is a free feature that allows businesses to manage their online presence across Google's portfolio of tools. Optimizing your information provides your restaurant with an opportunity to show up in Google's Map Pack.
Next, optimize your website so that it shows up in search engine results. This includes the use of relevant keywords, ease of navigation, and mobile-friendly design. Moreover, a restaurant should have an online menu that's easy to find.
Finally, consumers rely on reviews and images on social media when choosing a restaurant. Maintaining a social media presence gives you a platform to post images of your food. Plus, you can collect your customers' experiences and directly interact with them. You can also run promotions and give rewards for social sharing.
Restaurant Advertising Ideas – FAQs
You'll find so many facets to digital marketing that it can be quite complicated and confusing. Rather than put your business at risk and muddle through the options, hire an experienced team. ConversionMOXY can sort through many restaurant advertising ideas and help you choose the ones best for your company. Below, we answer some common questions about digital marketing.
How Do I Know My Strategy Is Working?
One of the biggest benefits of digital marketing is the availability of analytics. You can track many different key performance indicators:
Website traffic
Search engine rankings
Click through rate
Top performing pages
Engagement
Conversions
Customer acquisition costs
Collecting and analyzing this data helps you understand your audience better. This in turn will streamline your processes and help you create relevant content and advertisements. When you hire us, you get a personalized client portal so you can see your progress. Of course, you can call us at 800-849-5642 with any questions about your strategy.
What Will An Advertising Plan Cost?
You created a unique business reflecting your passions and you need a marketing plan that fits your vision. That's why we give a free consultation to discuss your needs and goals. After meeting with you, we'll create a digital marketing strategy specific to your objectives within your budget.
Why Should I Choose ConversionMOXY To Handle My Advertising?
Since 2011, we've been helping many companies, including restaurants, with their advertising needs. Two of our current hospitality clients include Mario's Pizza and Clark's Barbeque. However, we've also helped bakeries, HVAC, and landscaping companies grow their businesses.
We have an experienced team ready to help you with all your marketing needs. Today's businesses face ever-increasing competition. Don't sit on the sidelines waiting for your customers. Call us today at 800-849-5642 to book your free consultation and let us show you how to grow your business.